Why is life insurance important to have?
3 reasons why life insurance is worth it.
Let's be honest, life insurance is not a sexy topic. It's often brushed aside because we don't know for sure whether it really is worth it. Some of the common responses that you've probably heard from friends or family or in the news may include:
On the surface, these arguments sound strong, so we've decided to address each below. Have a quick look before you completely dismiss getting covered.
1. It's too expensive/it's a rip-off
As a general guide, $500,000 of cover can cost just under $28.56 a month for a 30-year-old male. At first, this may seem like an unnecessary expense, but it's worth considering the not-so-obvious costs of a life-changing event like death or a career-ending disability and comparing it to this monthly expense.
Would your family be able to cover these costs without insurance or even enough insurance? Here are the other options you have:
Use your savings
Sell assets such as an investment property
Sell the family home
Ask for friends or family to help out
It comes down to asking yourself whether these options are possible or even enough in the event that something happens to you. How much will you leave to chance?
2. It's pointless unless you have dependents
In a 2018 survey, NobleOak found that over 70% of Australians didn't believe life insurance could cover you from things like heart attack and stroke. A similar amount (69%) didn't think they could be covered for income and over half of respondents (53%) didn't realise terminal illness was actually covered.
The truth is, many policies have the option of covering:
Life changing illnesses, for example, if you survive cancer, a heart attack or something similar (Trauma cover)
Injury or illness that interferes with your ability to work permanently (TPD cover)
Injury or illness that interferes with your ability to work temporarily (Income protection)
Life insurance means you can avoid some of the extreme options above (eg, selling your house) or relying on Medicare and private health insurance (which won't cover things like replacing your income or the costs of modifying your lifestyle) if something serious happens to you. See the example below.
| | Trauma cover | TPD cover | Income protection |
| --- | --- | --- | --- |
| What's covered? | You'll receive a payout if you're diagnosed with and experience a major illness. | You'll receive a payout if you can't work in your occupation or any occupation ever again. | You'll receive a portion of your regular income while you recover from an injury or illness that temporarily puts you out of work. |
| Average cost per month | $22.53 for $100,000 cover. | $15.29 for $200,000 cover. | $53.38 for a $4,000 monthly benefit. |
| Costs to think about | Average impact of a heart attack: | The average weekly income for someone who is who is disabled vs someone who is not disabled: | Average monthly income in Australia: |
3. It doesn't pay out when it comes time to claim
Life insurance has been in the news lately for poor claim outcomes, which has lead many consumers to think that life insurance won't pay out when it really matters. But the reality is that 90% of claims that go to decision are paid out the first time around. Many of the situations where payouts are denied are avoidable. Some quick tips we recommend:
Declare all pre-existing medical conditions and be wary of "automatic acceptance" policies.
Understand that the cost of life insurance will increase as you get older unless you get "level" cover.
---
Want to compare life insurance?
Do Australian families have enough life insurance?
While superannuation life insurance has helped bridge the underinsurance gap, people need to be aware that this is only a default level of cover. You should assess whether the cover provided by your super is enough to provide financial security if you were to pass away. A 2015 report from Rice Warner showed that:
Typical default cover for young families is approximately 30% of what they actually require.
Typical default cover for those with no dependents is 60% of what they actually require.
When it comes to life insurance, you won't have a second chance to get a policy if you die. That's why it's worth reviewing your cover options.
Are our priorities correct?
The majority of Australians insure their car, but only a small number insure their life or their income. Meanwhile, around 20% of mortgage defaults are due to an injury or accident to someone in the household1.
Why don't we value life insurance?
Over 50% more Australians4 believe life insurance is the most expensive type of insurance than those who leave it's car insurance - when in fact this isn't always true:
So what do you value more?

A car
Cost of a car

$50,000
How much will it cost in five years' time?
It's likely to depreciate
Cost of insuring a car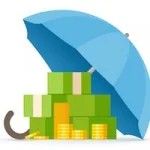 Your income & your ability to pay obligations
Your current earnings
Let's say $72,000 per year
Costs to consider (average):
Mortgage size: $371,700
Cost of raising a child: $297,000
Cost of insuring your income
$86.66 per month or 2.8% of your income3
Mortgage default in Australia: Nature, causes and social and economic impacts.
Based on a Mazda CX-5, using the average cost of five insurers.
Monthly cost is based on the average cost of premiums available through finder.com.au's quote engine.
Based on a 2018 NobleOak survey of 1034 Aussies. Note: life insurance brands offer income protection insurance as a product)
Is life insurance a rip-off?
When it comes buying insurance, people often see it has losing money for something that is unlikely to happen. This all changes when something actually does happen.
Let's say you crashed your car. From that point on, you'll start seeing your car insurance payments as a contribution towards potentially replacing or fixing your car in the future, if you ever crash again.
When it comes to life insurance, you won't have a second chance to get a policy if you die. That's why it's worth reviewing your cover options.

What are the costs of not having cover in place?
The loss of a family's main breadwinner can have a significant impact on the surviving family's life moving forward. Even if you are a stay at home parent performing ongoing home duties, you'll also need to consider the cost of a housekeeper to replace you.
Common costs to cover
Mortgage, credit card and other personal debt
Medical care if diagnosed with a terminal illness
Funeral expenses
Taxes
Education expenses
Bills
Food
Groceries
Costs to cover if you have dependents
People without financial dependents in place can still leave considerable financial debt to be covered by immediate friends and family. This may include:
Funeral expenses
Mortgage debt, credit card debt, other debt remaining on personal loans
HECS (university) debt owing on studies completed
TPD and Trauma should also be considered if you have dependents. These policies will offer protection if you are forced to take time off work due to serious illness or injury.
Life insurance in real life: A safety net following a tragic loss
Neal Frankle
Owner of Wealth Resources Group and the blog wealthpilgrim.com, Neal Frankle is what many would consider an inspiration. Frankle has overcome tragedy and many boundaries to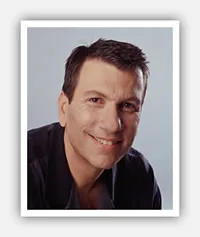 achieve financial and spiritual happiness.
Via his blog WealthPilgrim, Frankle shares a personal story with his readers to help them achieve their own personal and financial goals. From a young age, Neal recognised the importance of financial security for living a life of happiness, free of stress. After the passing of his parents at the age of 17, Frankle found himself homeless and broke until he received a death benefit from his parents' life insurance policy.
So how did Neal Frankle turn his life around and become the owner of a successful financial company and a renowned blog? Neal sat down with finder.com.au writer William Eve to tell his story.
Related Posts