Why have the Big Four cracked down on investor lending?
With an air-tight cap on investor credit, the Big Four tighten their lending policies to soften the blow of the property market flame.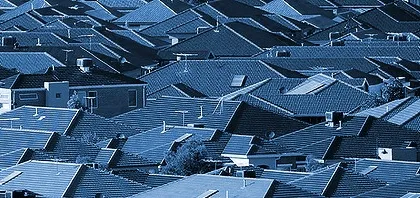 Australian lenders are curbing the rate of investor borrowing following the Australian Prudential Regulation Authority's (APRA) request for investor credit to remain below 10%. As a result, the major banks have reassessed their lending criteria and will no longer offer extra discounts above and beyond the package discount rate. With mortgages reaching a record high of $31.3 billion in March this year, coupled with an estimated 21% annual growth rate of investor lending alone, a more gradual pace of investor borrowing is likely to contain the ballooning property market. The financial benefits generated from negative gearing have been removed from lender's calculations which effectively lowers the ceiling on borrowing. Additionally, assumptions for rental income have been slashed by 20% at NAB and the Commonwealth Bank, and 40% at Westpac. The Big Four's serviceability models have been squeezed tight, while they re-evaluate their lending-to-value ratios (LVR), among other factors, to mitigate lending risk. These new policies will, hopefully, not only stabilise house prices as investors won't be able to easily access finance, but they will also give the Reserve Bank some breathing space to maintain a low cash rate.
How have the Big Four cracked down on investor loans?
The Big Four, along with many other Australian lenders, have tightened their guidelines for lending which will effectively make application approval more difficult. Find out how your lender may have altered the application process for their home loan products.
The Australia and New Zealand Banking Group (ANZ)
ANZ has abolished the interest rate discount for new property investors who do not already have an owner-occupier loan with the Bank. The bank's change in discounting means they will no longer offer discounts off their advertised rate, which is currently at 5.38%.
The Commonwealth Bank of Australia (CBA)
Commonwealth Bank has reduced their rate discount for new investors and they have removed the $1 000 incentive rebate for new investors. Bankwest, a Commonwealth Bank subsidiary, has implemented new loan limits for investor mortgages. This will mean that property investors will have to provide a deposit that equates to 20% of the purchase price to be eligible for the loan. Additionally, the Commonwealth Bank will apply a 'servicing loading' of 20% to all repayments on existing home loans and lines of credit held by customers. In turn, this means that repayments which were assessed at $1 000 a month will now be assessed at $1 200 a month. Commonwealth Bank will not observe tax breaks investors receive from negative gearing when reviewing investor loan application exceeding 90% LVR. The maximum LVR for owner-occupier home loans has been slashed to 95%.
The National Australia Bank (NAB)
NAB has reduced their discount rate for new investors and they have discontinued their investment lending for self-managed super fund accounts. By reducing the maximum LVR for investment loans to 90%, NAB now requires borrowers to supply evidence of non-NAB loan repayments. The affordability rate used in NAB's serviceability assessment will be altered to the higher of 7.40% which is 2.25% above the effective borrower rate. Moreover, a loading rate will be applied on existing mortgage repayments as part of the serviceability assessment.
Westpac
By reducing their rate discount for new investors, implementing stricter loan criteria for non-resident lending and implementing tougher eligibility criteria for new property investors, Westpac is also working to stall the growth rate of investor credit. Before, Westpac assessed how investor borrowers would cope if mortgage interest rates rose to 6.8% from 5%. Now, they will examine how borrowers would cope in the event that rates rose to 7.1%. Introducing their interest rate 'floor', Westpac will see how low their rates in their borrower stress-testing can fall- which will be set at 7.1%. Effectively this means that borrowers will need to convince the bank they would be able to cope if their rate rose as high as 7.1%.
How does this affect me?
As the Big Four pave the way for the Australian banking industry, it's likely that your ability to borrow for investment purposes will become more challenging, and expensive. With less discount incentives and stricter loan limits, you'll be required to come up with a larger deposit and you'll need to supply full documentation that demonstrates your ability to manage interest rate rises and service your debt. Now, more than ever, it's essential that you compare home loans side-by-side to find the most competitive deal on the market.