Why doesn't Australia have 30-year fixed-rate home loans?
It's the most popular mortgage product in the US, but the 30-year fixed-rate home loan doesn't exist in Australia. We explain why.
We're reader-supported and may be paid when you visit links to partner sites. We don't compare all products in the market, but we're working on it!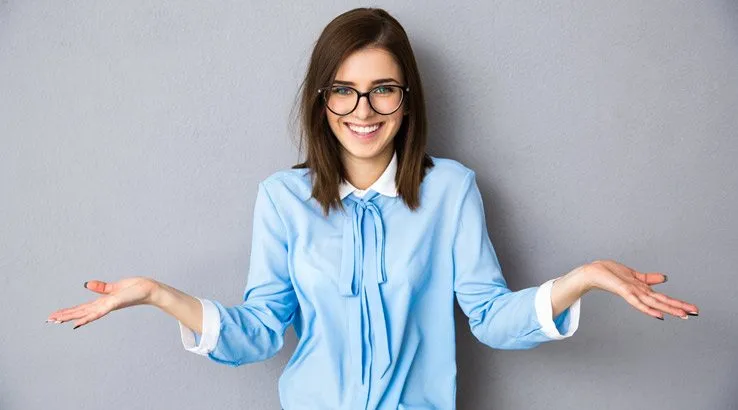 When it comes to home loan interest rates, Australians like to have a punt. Recent data from Mortgage Choice indicates that almost 80% of new home loans written in February were variable-rate loans.
The opposite is true, though, in the US. Americans overwhelmingly prefer fixed-rate mortgages, and more than three-quarters of them have locked in their rate for the full 30-year term of their home loan.
Why is it, then, that the longest fixed terms available in Australia are for five years? And why is it that Americans are so fixated on fixing?
The history of the 30-year home loan
To understand why the US mortgage market is dominated by the 30-year fixed rate, it's important to be familiar with the history behind the product.
Prior to the Great Depression, home loans were offered for short terms of around five years. Borrowers had to pay at least 50% upfront, and then the remaining 50% as a balloon payment at the end of the term. Regular repayments were only for the interest portion of the loan rather than the principal. Because of this, defaults were common.
This changed with the creation of the Federal Housing Administration (FHA) in 1934. This entity introduced the idea of a 30-year loan that amortised over time. In other words, payments went towards the principal and interest, and the debt reduced little by little rather than being paid in a lump sum. The FHA also insured home loans, which meant that lenders were more comfortable offering long-term debt.
Another step in the evolution of the 30-year fixed-rate mortgage was the creation of the Federal National Mortgage Association, or Fannie Mae, in 1938. This organisation buys mortgages from lenders and bundles them together in securities which are sold to investors. This meant that banks didn't have to hold long-term debt on their balance sheets and had an easy source of funding for writing new loans.

How do American home loans differ?
One reason Americans tend to prefer 30-year fixed rates to shorter fixed terms is due to the fundamental difference in the way home loans are structured in the country. Many lenders do offer shorter fixed terms, such as 10, 15 or 20 year home loans. But the way these loans operate is different than the fixed-rate home loans with which Australians are familiar.
When an Australian borrower takes out a fixed-rate home loan, they are signing on for a 30-year loan with a fixed-rate period between one and five years. At the end of this period, the loan either reverts to a variable rate or the borrower can choose to sign on for another fixed rate period. Regardless, the loan amortises over 30 years.
By contrast, American fixed rate loans amortise over the fixed rate period. This means a 10 year fixed rate loan, for example, must be paid in full by the end of the 10 year loan term. As such, the regular repayments on a shorter fixed term are much higher than on a longer one.
While the US mortgage market does have variable rate products, known as adjustable-rate mortgages, or ARMs, it seems most Americans would rather hedge their bets with the certainty that their repayments will remain the same throughout the entirety of their loan term.
Why don't Australian lenders offer 30-year fixed terms?
The one fundamental reason that Australians don't have access to 30-year fixed-rate mortgages is because of the lack of a well-developed secondary mortgage market.
In the US lenders know they can offer 30-year fixed terms without holding the debt on their balance sheets for 30 years. Instead, they can immediately sell the loan to Fannie Mae or its partner organisation, the Federal Home Loan Mortgage Corporation, Freddie Mac. Fannie Mae and Freddie Mac will then bundle the loan with other mortgages as a security, and sell it to investors.
While Australian banks do raise funds through the bundling and reselling of mortgages, known as securitisation, there is no government enterprise in Australia that fulfils the function of Fannie Mae or Freddie Mac, guaranteeing that it will purchase loans that meet certain credit criteria. The vast majority of home loans in the US are securitised and sold on the secondary market, while a 2014 study by the Australian Prudential Regulation Authority (APRA ) said only 15% of Australian home loans are securitised.
Because banks in Australia generally hold home loans on their balance sheets rather than on-selling them, there's less willingness to offer long fixed rate terms.
For this reason, it's unlikely we'll see 30-year fixed rates in Australia any time soon. But with so many Australians opting to take their chances on variable rates, most borrowers may not be too fussed.
Want to compare fixed rate loans available in Australia? Visit our guide
Happy with variable rates? Compare and find out more about these home loans in our variable rate guide
More guides on Finder