Work Health and Safety (WHS) courses online
Help create a safe workplace with a course you can complete at your own pace and in your own space.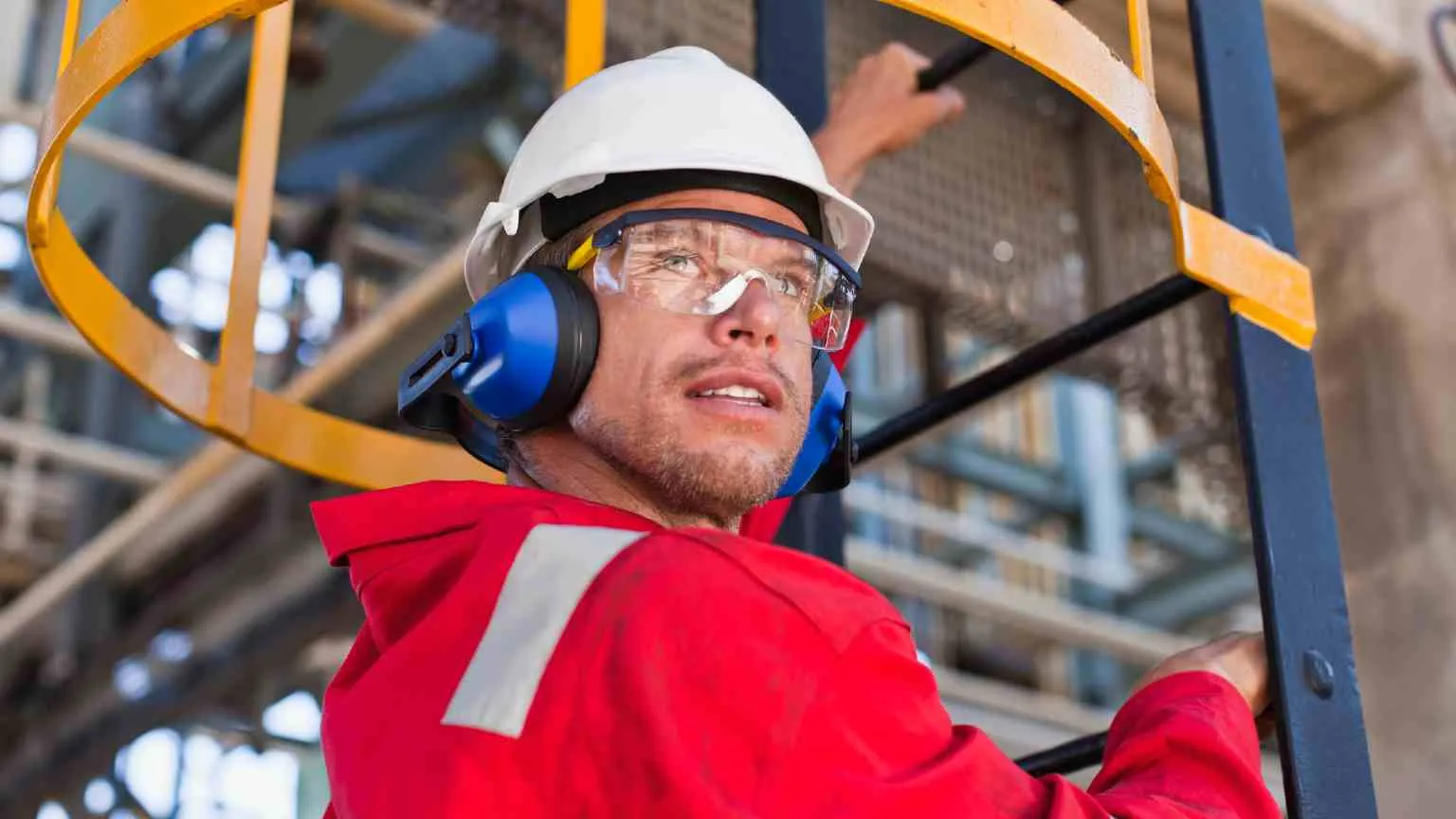 We're reader-supported and may be paid when you visit links to partner sites. We don't compare all products in the market, but we're working on it!
Work Health and Safety (WHS) is about ensuring workplaces are safe for those who set foot in them, including both staff and members of the public. If you're looking to bring that knowledge to your team, then a WHS course could be just the ticket.
Whether adding to your existing skill set, seeking a formal qualification for your current role or pursuing a career as a WHS consultant, an online course means you can study on your own terms. Read on to find out what WHS courses are available online, why you should consider taking one and what career opportunities will open for you.
Where can I find WHS courses online?
Does your company belong in this list?
What WHS courses are available to study online?
Depending on which stage of your career you're at, you can find a WHS course online to suit your needs. From short courses that give you a decent snapshot to fully fledged university courses that can help you meet your personal goals.
Short courses
Short WHS-related courses give you a taste of a full certification and the flexibility to study at your own pace.
Course
Information
Institution
Managing Health and Safety at Work
Course length: 1.5 hours

Subject areas: WHS management systems and models, and how to measure performance

Occupational Health and Safety Training
Course length: 2 hours

Subject areas: Health and safety at work, safety measures and procedures, workplace risk assessments, work-related hazards and risks, reporting and investigating accidents
Certificates
WHS courses at a certificate level will introduce you to everything related to creating a safe work environment and preventing workplace injury.
Course
Information
Institution
Certificate IV in Workplace Health and Safety
Course length: 6 - 12 months

Subject areas: WHS laws, WHS consultation and participation processes, risk management, workplace incident response, managing return to work and compliance of contractors

OHSA
Swinburne University of Technology
The Management Edge
Diplomas
A diploma will help you be even more prepared and provide you with the skills and knowledge that will make you sought after in highly regulated industries.
Course
Information
Institution
Diploma of Work Health and Safety
Course length: 6 months to 2 years

Subject areas: Manage WHS procedures, how to lead in a WHS environment, managing risk and quality systems

Swinburne University of Technology
Postgraduate study
Take the next step in your career and gain a qualification that provides you with advanced technical competencies in WHS theory and practice, and can also be used as a pathway to a master's degree.
Course
Information
Institution
Graduate Certificate in Occupational Health, Safety and Environmental Management
Course length: 6 months - 1 year

Subject areas: OH&S principles and legislation, ergonomics principles of work, workstation and plant design, work-related determinants of health, management of hazardous substances

Australian Catholic University
La Trobe University
The University of Newcastle

Graduate Diploma in Occupational Health, Safety and Environmental Management
Course length: 1 -2 years

Subject areas: Complex safety issues, social and economic environment of an organisation, safety interventions, complex risk factors and control measures, organisational safety requirements

Australian Catholic University
Edith Cowan University
Open Universities Australia
University of South Australia
Western Sydney University
Who should take a WHS course online?
WHS legislation usually requires business owners and operators to appoint at least one Work Health and Safety Officer to identify hazards and risk in the workplace. Some businesses will also appoint a Health, Safety and Environmental Manager to ensure the organisation meets its WHS compliance obligations. Both of these roles require a minimum of a Certificate IV in Work Health and Safety.
There are also several roles that require at least a Certificate IV in Work Health and Safety, especially positions that oversee large groups of staff and are enforcing safety procedures on a daily basis. This includes senior managers and CEOs.
Here are some other important reasons why you might consider completing a WHS course online:
Improve your overall employability
Take on more responsibilities in your current workplace
Avoid a possible relocation or lengthy commute time
Gain a qualification to move forward in your career
What topics may be covered in an online WHS course?
Exact topics covered in a WHS course do vary from course to course, but here are a few common subject areas you can expect:
Compliance with WHS laws
Implementation and maintenance of WHS consultation and participation processes
WHS risk management
Implementing WHS management systems
Workplace incident response
Managing WHS implications of return to work
Managing WHS compliance of contractors
How long does an online WHS course take to complete?
Course length varies based on what level you're studying at and whether you're studying part-time or full-time.
Certificate: 6 - 12 months
Diploma: 6 months - 2 years
Graduate Certificate: 6 months - 1 year
Graduate Diploma: 1 - 2 years
What are the career opportunities after taking a WHS course?
Completing a WHS course could help you work in a role with significant safety responsibilities, including:
Human resources professional
Rehabilitation coordinator
Wellbeing advisor
WHS or safety officer
WHS or OHS coordinator
Workcover assessor
Workplace safety contact
What equipment and software will I need?
To complete a WHS course online, you will need either a laptop or computer with a stable Internet connection and enough data to download tutorials and documents. You'll also need video software, such as Zoom, for face-to-face classes and tutorials.
See the latest deals for online WHS courses
More guides on Finder