Who topped the 2016 Forbes rich list?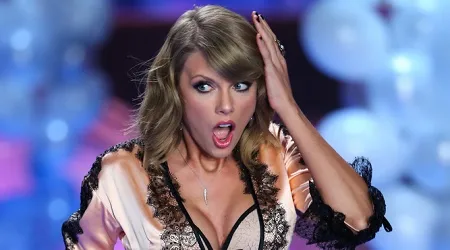 The top income is only half that of last year's winner.
Taylor Swift is 2016's highest earning entertainer, according to the Forbes Celebrity 100 list, pulling in a tidy $170 million over the last 12 months.
Swift's commercial success throughout the 2015/16 financial year was mainly owing to the success of her latest album tour. The "1989 World Tour" grossed $200 million, shattering the Rolling Stones' North American touring record. Swift also banked lucrative brand endorsement deals with companies such as Apple and Diet Coke, in addition to her own range of merchandise.
Swift more than doubled her previous year's earnings ($80 million) and outperformed last year's highest-earning musician, Katy Perry, who raked in $135 million in 2015.
However, the country-turned-pop singer's total is only a little over half as much as last year's winner, Floyd "Money" Mayweather.
The US boxer's middle-name moniker is appropriate given the twelve-time world champion earned $300 million in 2015, thanks to his participation in the "fight of the century" against Manny Pacquiao last May.
Television celebrity and mobile mogul Kim Kardashian earned $51 million to land at No. 42 on Forbes 2016 list.
Forbes revealed Swift's ex-boyfriend and fellow musician Calvin Harris took home $63 million in 2016 and had they remained a together, would've topped the Celebrity 100 couple list ahead of Beyoncé and Jay-Z ($107.5 million).
Earlier this year, American-Australian transplant Blair Parry-Okeden beat out longtime list-topper Gina Rinehart to become Forbes Australia's richest woman.
Picture: FashionStock.com / Shutterstock.com