Which suburbs in Australia give the most to charity?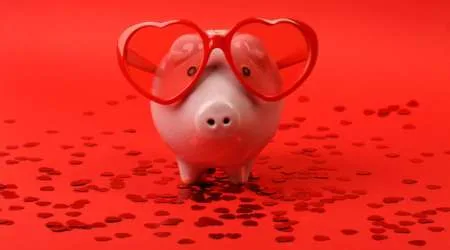 NAB's Charitable Giving Index suggests we're 6.5% more generous than last year.
Giving to charity gives you the warm fuzzies and a potential tax deduction, but it turns out some of us are a lot more giving than others. The NAB's Charitable Giving Index shows that charitable giving went up on average nationwide 6.5% in the 12 months to February 2016. The average donation size was $348, up $12 from the previous year. Our favourite charitable causes are humanitarian services, which claim 35% of all donations, followed by health and disability (12%), charitable lotteries (12%), community services (11%) and cancer (9%). Broader medical research charities didn't score as well, only accounting for 6% of donations. The index uses anonymised data from NAB's own transaction records, which is then normalised to the overall population. While suggesting that Aussie generosity is far from dead, those figures conceal big variations across states and suburbs. The table below shows the average amount donated in each state (which will include multiple donations), and also lists the most generous suburbs in that state, both in terms of overall amount (for an individual donation per person) and percentage of overall income. Well done Middle Park!
| | Average donation | Most generous ($) | Most generous (%) |
| --- | --- | --- | --- |
| NSW | $386 | Mosman ($295) | Blaxland (0.35%) |
| VIC | $335 | Middle Park ($327) | Castlemaine (0.36%) |
| QLD | $309 | Chapel Hill ($181) | Coolangatta (0.28%) |
| WA | $320 | Nedlands ($225) | South Fremantle (0.23%) |
| SA | $358 | Leabrook ($214) | Sturt (0.32%) |
| ACT | $372 | Deakin ($258) | O'Connor (0.32%) |
| NT | $372 | Stuart Park ($107) | Nightcliff (0.16%) |
| TAS | $372 | South Hobart ($161) | Howrah (0.28%) |
You may also be interested in
Picture: Shutterstock