Where to watch WWE Hell in a Cell 2018 in Australia
WWE is back with the 2018 edition of Hell in a Cell, which will air live from San Antonio, Texas.
The highly anticipated Hell in a Cell is expected to last around 4-5 hours and is scheduled for 17 September. This will be the 10th WWE event under the Hell in a Cell chronology and, thankfully, viewers have a lot to look forward to.
The card is still coming together, but it has been confirmed that Roman Reigns will clash with Braun Strowman inside the hellish structure for the Universal Championship, while Daniel Bryan and Brie Bella will take on The Miz and Maryse in a mixed tag team match. Meanwhile, Ronda Rousey will face off with Alexa Bliss for the Raw Women's Championship; plus, AJ Styles will meet Samoa Joe for the WWE Championship. All in all, it's shaping up to be a big night for wrestling fans.
It looks like we don't have any coupons at the moment. Take a look at our most recent deals
How to stream WWE Hell in a Cell in Australia
To watch with Foxtel, you can catch WWE Hell in a Cell on Main Event, Australia's pay-per-view event channel. You can order it in advance via the MyFoxtel app, with your remote, online or via phone, and then tune in on Monday, 17 September at 9:00 am. If you have Optus TV featuring Foxtel, you can only order by phone. Replays are scheduled at 2:30 pm, 7.30 pm, 12:30 am, and then every 5.5 hours on Tuesday, 18 September. The pay-per-view event costs $24.95.
Alternatively, you can stream WWE Hell in a Cell with a WWE Network subscription. You'll be able to enjoy both exciting live broadcast events, as well as a generous library of past performances available on demand. The online video streaming service costs US$9.99/month, but new subscribers get a one-month trial. In other words, if you sign up now, you'll basically be able to watch WWE Hell in a Cell for free.
A WWE Network subscription enables you to watch any new pay-per-view or special events, plus new shows and everything in the WWE network archive. There are no contracts, so you can cancel your subscription at any time. The service works on a variety of devices, including computers, mobile devices, game consoles, smart TVs and digital media players.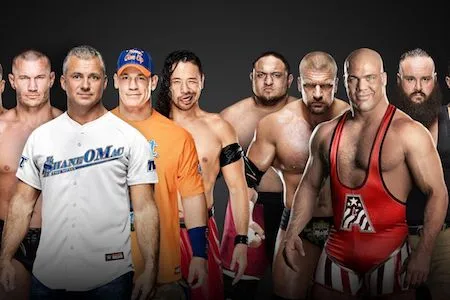 Stream the WWE with a FREE 30-day trial
from WWE Shop
Access every live WWE pay-per-view event and premium content exclusive to the WWE Network on iPhone, Android, PlayStation 4 and more.
View details