Where to watch the final season of Tin Star in Australia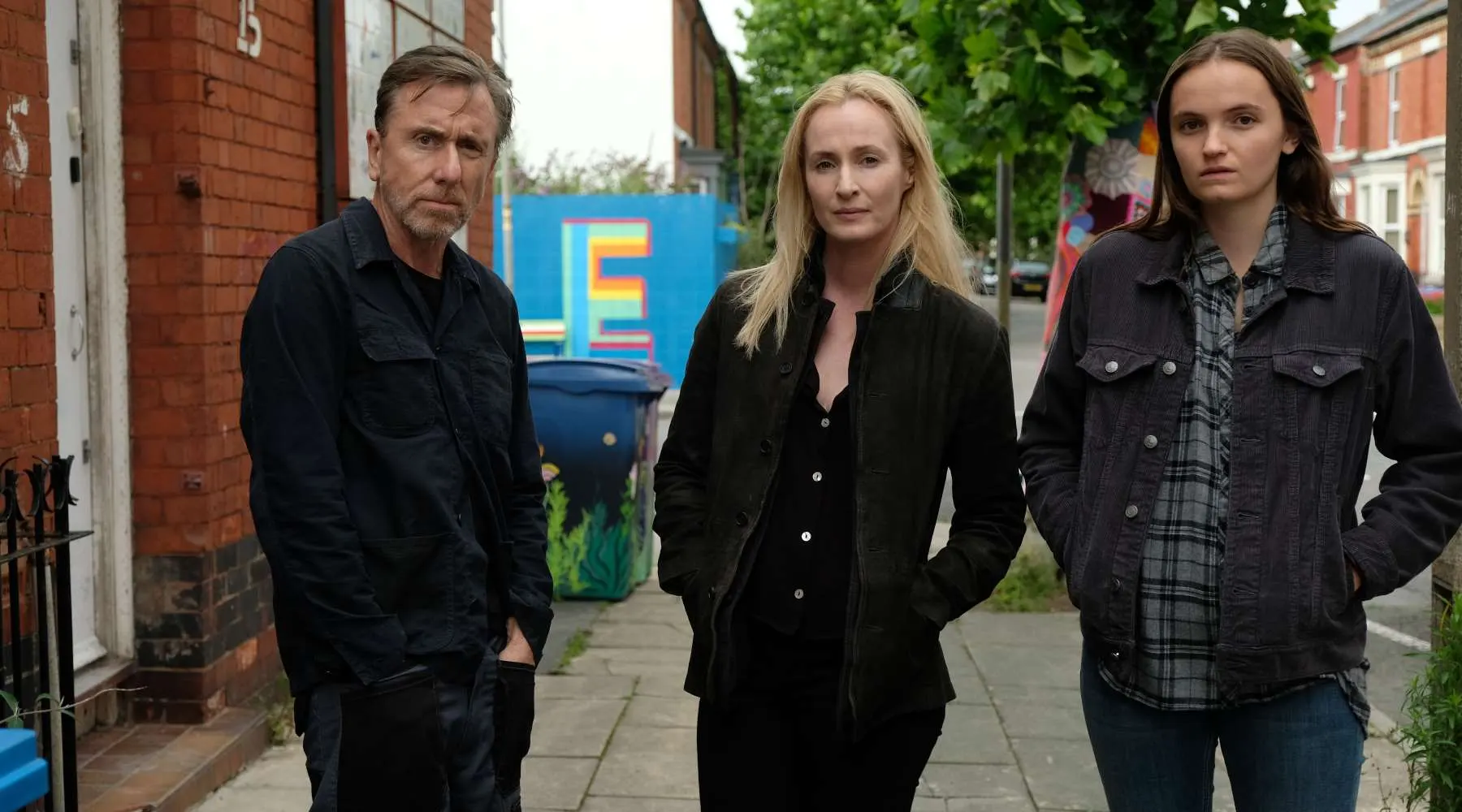 The action moves to Liverpool in the final season of crime drama Tin Star.
Tin Star is wrapping up after three seasons. The crime drama, about a former British detective who moves to a tranquil town in Canada to escape his past, has always been a satisfying mix of thrills, family drama and humour.
With a great performance from Tim Roth in the lead role and intriguing plot developments, it does an excellent job of keeping viewers engaged – and hungry for more.
For season three, dubbed Tin Star: Liverpool, the action moves from Canada to the UK as the Worth family arrives back on British shores. Once there, they'll need to come to terms with the past and face their enemies in riveting fashion. At least if they're hoping to move forward in peace.
The final season aired in the UK late last year and is arriving in Australia this February.
When is Tin Star season 3 released in Australia?
Season three of Tin Star premieres in Australia on Wednesday 3 February on BBC First and Thursday 4 February on BINGE. Episodes will be released on a weekly basis.
How to watch Tin Star season 3 in Australia
The most affordable way to watch Tin Star season three in Australia is with streaming service BINGE. Episodes will be added weekly from 4 February. Subscriptions to BINGE start at only $10 a month, with 14 days for free for new customers.
The BINGE library comes packed with TV shows and movies, but also true crime, documentaries and reality TV. Current highlights include Industry, Devils and A Discovery of Witches, to only name a few.
Would you rather watch Tin Star on TV? The third season will air on BBC First on Wednesdays from 3 February.
BBC First is available with Foxtel, as part of the base Foxtel Plus channel pack. It usually costs $49 a month, but special offers are often available, so you might be able to score a discount. You can also watch episodes on demand.
Alternatively, BBC First content is streaming on Foxtel Now, as part of the Drama Extra channel pack, priced at $10 a month. You also need the Essentials pack to be able to add Drama Extra to your Foxtel Now subscription.
Essentials costs $25 a month and comes with a mix of pop and lifestyle channels. New Foxtel Now users get a 10-day free trial, which unlocks access to all channel packs.
You can also watch BBC First with a Fetch TV subscription. The channel is part of the Variety Pack, which costs only $6 a month. The total price of your subscription will depend on whether you buy a Fetch box outright or get it through a broadband provider.
If you're behind, the previous two seasons of Tin Star are available to stream on BINGE and Foxtel as well.
Tin Star: Liverpool season 3 episode list
The third season of the crime drama consists of six episodes. Here's the full list:
Season 3, episode 1 – Homecoming
Season 3, episode 2 – Commitment
Season 3, episode 3 – Loves Young Dream
Season 3, episode 4 – Collateral
Season 3, episode 5 – All Roads
Season 3, episode 6 – Come to the Edge
Tin Star season 3 trailer