Where to watch the 2020 Super Bowl online in Australia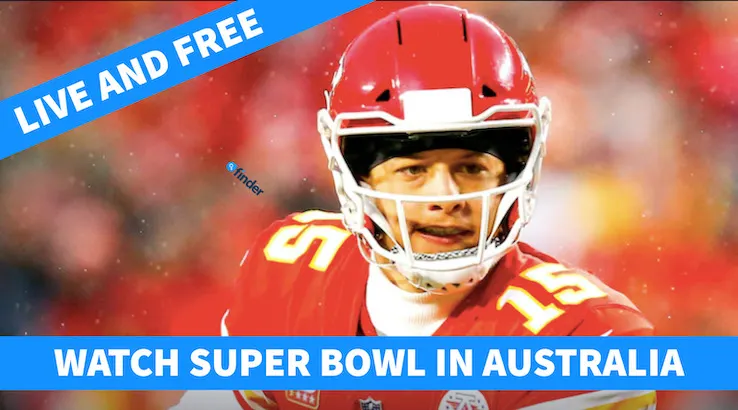 The Super Bowl is the largest sporting event of the year in the US. From the football to the half-time specials and the ridiculous ads, there is something for everyone.
Just because you don't live in the US doesn't mean you have to miss out on all the action. The Super Bowl is available in Australia both on television and streaming, so there are plenty of ways to join in the fun.
When is Super Bowl 54 2020 streaming in Australia?
The game will take place at Hard Rock Stadium in Miami, Florida. The clash is scheduled to air in Australia on Monday 3 February, at the following times:
Sydney, Melbourne, Canberra and Hobart: 10:30 am AEDT
Perth: 7:30 am AWST
Darwin: 9:00 am ACST
Brisbane: 9:30 am AEST
Adelaide: 10:00 am ACDT
New Zealand: 12:30 pm NZDT
Where to watch online in Australia
Super Bowl LIV on Seven
The Super Bowl will be shown on free-to-air TV Down Under, courtesy of Seven. You can catch the match between the Patriots and Rams on TV, likely on 7Mate, or live stream with 7Plus, which should simulcast the game via the Internet.
Super Bowl LIV on Kayo Sports
Kayo Sports will live stream the Super Bowl on 3 February via ESPN. Two types of subscriptions are available with Kayo: Basic and Premium. The Basic plan costs $25/month and offers 2 simultaneous streams, while Premium is $35/month, allowing you to stream on 3 screens at the same time.
Though it's worth noting that you can jump in for free using the 14-day trial.
Kayo Sports is a streaming service specifically dedicated to live sports. It has a host of innovative features, including SplitView, Key Moment's timeline,and No Spoilers. Given that Chiefs vs 49ers is on during work hours you might find the discreet pop out window handy to not get caught out by your boss.
In our review, we declared it the best way to watch live sport in Australia outside of being there. Kayo has full coverage of the Super Bowl including the Pepsi Halftime Show as well as ESPN specials like the new 30 for 30 on ex NFL quarterback Michael Vick.
Kayo works on PC, Mac, iOS and Android devices, Chromecast, Telstra TV, Samsung TV (2018 or later), Sony Bravia TV, Android TV Apple TV and AirPlay.
Super Bowl LIV on NFL Game Pass
Super Bowl LIV will be available with NFL Game Pass. You can watch the live and uninterrupted US network broadcast of the clash by purchasing a Super Bowl LIV subscription, currently priced at $27.99. The Super Bowl pass will last for 31 days.
The subscription also enables you to relive the 2020 season on demand, anytime, anywhere, across multiple devices. Additionally, you can enjoy all the pre-game build-up by tuning in to the NFL Network live, 24/7.
NFL Game Pass is compatible with PC, Mac, smartphones, tablets, Chromecast, XBOX One, Playstation 4, Apple TV, Android TV and Amazon Fire TV.
Super Bowl LIV on ESPN
The Super Bowl will also air on ESPN. The channel is available on TV with the Foxtel Sports Package. If you're a subscriber, you can stream the action to your mobile device or laptop with the Foxtel GO app, included free with your subscription.
Alternatively, you can also stream the Super Bowl with Foxtel Now, the platform that allows you to watch Foxtel channels live via the Internet. ESPN is part of the Sport Pack, priced at $29/month. This is a Premium Pack, so you also need to get the Foxtel Now Essentials Pack to gain access to it. It costs $25/month and comes with a mix of lifestyle and pop channels.
A 10-day free trial is available for new customers. You can access Foxtel Now from a variety of devices, including smartphones, tablets, PC, Mac, Telstra TV, PS4, Chromecast, Airplay and the Foxtel Now Box.