Where to watch The Rookie online in Australia
The Rookie is a sports movie with a lot of heart.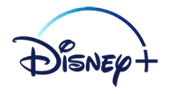 Sign up to Disney+ to stream hundreds of movies and shows
Title
The Rookie
Year released
2002
Genres
Classification
G
G (General Audience)
Synopsis
A high school baseball coach, injured before making it to the big leagues, gets a second chance at a professional pitching career when he agrees to try out for the majors, but only if his perpetually losing team wins the district championship.
Based on true events, The Rookie stars Dennis Quaid as Jim Morris, who never made it out of the minor leagues before a shoulder injury ended his pitching career. However, it turns out that it's never too late to see your biggest dreams come true, with Morris making a deal that will change his life forever.
The Rookie is a compelling and nuanced sports movie, one that isn't afraid to go for depth and offers a brilliant performance from Quaid, who is excellent in the lead role. If you're looking for an uplifting flick, you can't go wrong with this one.
Try before you buy with these
free trials
Related Posts
Stream the best and save