Where to watch The Man In The High Castle online in Australia
How would the world look like had the outcome of World War II turned out differently?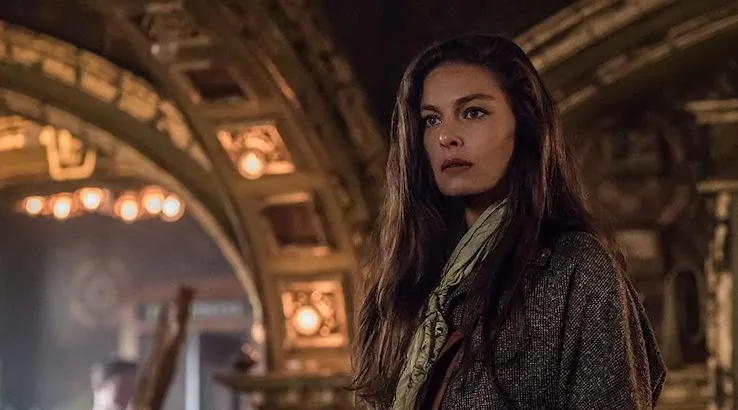 Title
The Man In The High Castle (4K UHD)
Year released
2015
Genres
Classification
18+
Adults.
Synopsis
Based on Philip K. Dick's award-winning novel, and executive produced by Ridley Scott (Blade Runner), The Man in the High Castle explores what it would be like if the Allied Powers had lost WWII, and Japan and Germany ruled the United States. Starring Rufus Sewell (John Adams), Luke Kleintank (Pretty Little Liars) and Alexa Davalos (Mob City)
Fans of alternate history series will immediately fall in love with
The Man in the High Castle.
It's based on the popular Philip K. Dick novel of the same name. The show takes place in a United States divided into three parts: an area controlled by the Japanese, a Nazi-controlled section and a buffer zone between the two.
Things are dire, but hope emerges when a woman discovers a mysterious film that may hold the key to toppling the totalitarian regimes. The engrossing plot is just one of the things that compels viewers to watch episode after episode, curious to figure out what happens next. This
Prime Video original
post-WWII dystopia makes for some truly riveting TV.
Trailer
Try before you buy with these
free trials
Related Posts
Stream the best and save