Where to watch Orange Is the New Black online
Lock yourself up this weekend with the Litchfield crew.
[optimizley]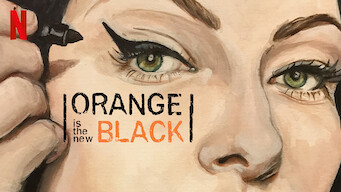 Title
Orange Is the New Black
Year released
2019
Genres
TV Shows, TV Comedies, TV Dramas, LGBTQ TV Shows, US TV Shows, Netflix Originals, TV Shows Based on Books
Classification
MA 15+
Strong coarse language, sex scenes, nudity, strong themes, violence and drug use
Synopsis
They're wrapped up in rivalries and romances — and fighting a system that's stacked against them. And they've got nothing but time.
Seasons
Season 1
Season 2
Season 3
Season 4
Season 5
Season 6
Season 7
Cast and crew
Taylor Schilling
Kate Mulgrew
Laura Prepon
Jason Biggs
Natasha Lyonne
Michael Harney
Uzo Aduba
Danielle Brooks
Samira Wiley
Dascha Polanco
Selenis Leyva
Nick Sandow
Yael Stone
Taryn Manning
Lea DeLaria
Matt McGorry
Emma Myles
Vicky Jeudy
Laverne Cox
Pablo Schreiber
Lori Petty
Ruby Rose
Adrienne C. Moore
Jackie Cruz
Elizabeth Rodriguez
Jessica Pimentel
Laura Gómez
Dale Soules
Amanda Fuller
Henny Russell
Mackenzie Phillips
Vicci Martinez
Being locked up in prison is generally not on everyone's bucket list. But now, we can live vicariously through (fictional) others. Orange Is the New Black allows us to experience prison life, albeit in a funnier way. If this sounds like an interesting idea, there is a way to be locked up with the inmates at Litchfield Correctional Facility without having to commit a crime.
Six seasons in, Orange Is the New Black (OITNB) fans are already clamouring for more from the inmates in Litchfield Correctional Facility. But, maybe you haven't had the chance to check out OITNB and wish to catch up from the very beginning? Well, we've got your back. We have tracked down the ways you can catch up.
Orange Is the New Black follows a group of diverse female inmates as they experience the highs and lows of prison life. A Netflix original series, the show debuted in 2013. There are six seasons of the acclaimed series available so far, with a seventh (and final) installment scheduled to premiere in 2019.
Before Netflix was available in Australia, the only place you could watch Orange Is the New Black was Foxtel. But that has all changed. Now, if you want to watch it online, you can find it from a variety of sources.
Try before you buy with these
free trials
Related Posts
Stream the best and save