Where to watch MOM online in Australia
There's one person you can always count on when life gets hard. Your MOM – but what happens when she only makes things worse?
[optimizley]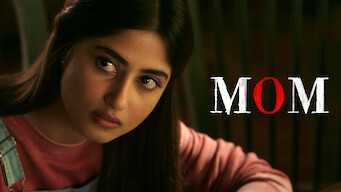 Title
Mom
Year released
2017
Genres
Bollywood Movies, Dramas, Crime Movies, Crime Dramas, Thriller Movies, Dark Movies, Indian Movies, Crime Thrillers, Movies, Hindi-Language Movies, International Movies, Award-Winning Films
Classification
M
Mature Themes, Violence
Synopsis
Devastated by an attack on her daughter. Distraught over a lack of justice. Determined to exact revenge.
Runtime
138.93mins
Cast and crew
Sridevi
Akshaye Khanna
Sajal Ali
Nawazuddin Siddiqui
Adnan Siddiqui
Pitobash
Abhimanyu Singh
Vikas Verma
MOM is the heartfelt comedy about a new single mom Christy (Anna Faris) struggling to take care of her two children in a world full of pitfalls and hard turns. In order to keep her head above water she turns to her estranged mother Bonnie, (Allison Janney) who makes it her mission to keep Christy sober and out of temptation. Bonnie is not shy about sharing her opinions about how Christy lives and mothers her kids, leading to a fair amount of tension.

Try before you buy with these
free trials
Related Posts
Stream the best and save