Where to watch Marvel's Runaways online in Australia
When your parents are evil supervillains, the only thing to do is run away and save the world in secret or face getting grounded at home.
Title
Marvel's Runaways
Year released
2018
Genres
Drama
Classification
M
Violence
Synopsis
Two years after defeating Morgan, visitors from the future send the Runaways back through time to prevent their own murders and even save a friend thought lost forever.
Seasons
Season 2 (2018)
Season 3 (2019)
Season 1 (2018)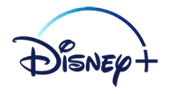 Sign up to Disney+ to stream hundreds of movies and shows
Runaways is a new series in the Marvel cinematic universe where powered individuals are becoming the norm in civilization. A group of teens discovers that their parents are super-villains in disguise, members of an evil group called The Pride, after witnessing them sacrifice a young woman. The six young teens aim to group up and fight their parents with their own powers and make amends for the evil their parents have caused. Along the way, they try and discover the secret behind their origins and powers.
To join these plucky heroes on their adventure, check out the table above where you'll find all the ways to watch Marvel's Runaways online in Australia.
Try before you buy with these
free trials
Related Posts
Stream the best and save