Where to watch Harry Potter and the Half-Blood Prince online in Australia
The sixth Harry Potter film is fast-paced and emotionally satisfying.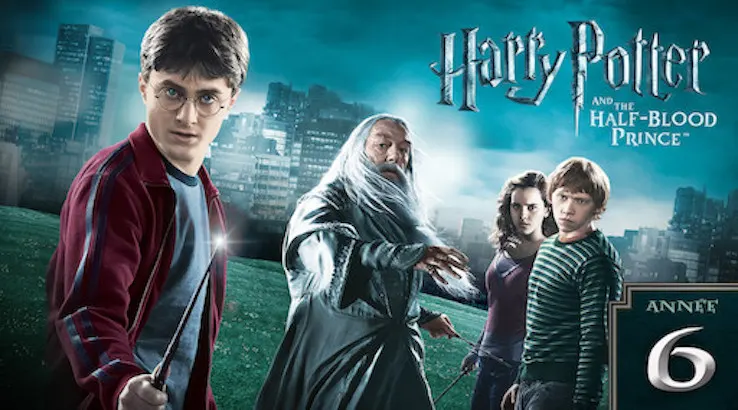 Title
Harry Potter and the Half-Blood Prince
Year released
2009
Genres
Kids & Family
Classification
M
Synopsis
Emboldened by the return of Lord Voldemort, the Death Eaters are wreaking havoc in both the Muggle and wizarding worlds and Hogwarts is no longer the safe haven it once was. Dumbledore is intent upon preparing Harry for the final battle that he knows is fast approaching. He needs Harry to help him uncover a vital key to unlocking Voldemort's defenses--critical information known only to Hogwarts' former Potions Professor, Horace Slughorn. Meanwhile, teenage hormones rage across the ramparts as Harry's long friendship with Ginny Weasley is growing into something deeper. But standing in the way is Ginny's boyfriend, Dean Thomas, not to mention her big brother Ron. Ron's got romantic entanglements of his own to worry about, with Lavender Brown lavishing her affections on him, leaving Hermione simmering with jealousy yet determined not to show her feelings. One student, however, remains aloof with far more important matters on his mind. He is determined to make his mark, albeit a dark one.
Runtime
153.58mins
The sixth entry in the Harry Potter franchise, Harry Potter and the Half-Blood Prince follows Harry as he returns to Hogwarts and learns more about Lord Voldemort's past thanks to his mentor, Albus Dumbledore. But will he manage to retrieve a memory that holds the key to Voldemort's downfall?
An emotional rollercoaster from beginning to end, Harry Potter and the Half-Blood Prince features stunning CGI scenes and moves at a frantic pace, managing to cram as much action as possible in its limited runtime. That being said, it boasts the same humour and charm that fans of the franchise have come to expect by this point. You won't be disappointed.
Other Harry Potter films
Try before you buy with these
free trials
Related Posts
Stream the best and save