Where to watch Gilmore Girls online in Australia
There is plenty of drama and comedy to go around in the small town of Stars Hollow.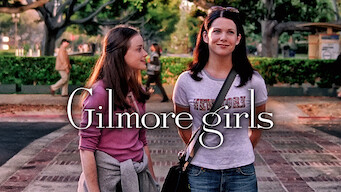 Title
Gilmore Girls
Year released
2006
Genres
TV Shows, TV Comedies, TV Dramas, Romantic TV Comedies, Romantic TV Dramas, Romantic TV Shows, Teen TV Shows, US TV Shows
Classification
PG
Mild themes and sexual references, Infrequent mild violence, Mild coarse language
Synopsis
Life dreams. Boyfriends. Intrusive relatives. A single mom and her daughter navigate a tricky path in life with humor.
Seasons
Season 1
Season 2
Season 3
Season 4
Season 5
Season 6
Season 7
Cast and crew
Lauren Graham
Alexis Bledel
Scott Patterson
Keiko Agena
Yanic Truesdale
Kelly Bishop
Edward Herrmann
Melissa McCarthy
Sean Gunn
Liza Weil
Liz Torres
Jared Padalecki
Gilmore Girls is a dramedy set in the fictional town of Stars Hollow, Connecticut, following the lives of Lorelai Gilmore and her daughter, Rory. The two share a relationship most dream of having with their mother or daughter, being closer than best friends could ever be.
Fast-paced, charming and filled with pop culture references, Gilmore Girls makes for a feel-good binge-watch even all these years later. The main roles are played by Lauren Graham and Alexis Bledel, who are joined by a tremendous supporting cast including Kelly Bishop, Edward Herrmann, Scott Patterson, Melissa McCarthy, Keiko Agena, Liza Weil, Sean Gunn and Yanic Truesdale.
Try before you buy with these
free trials
Related Posts
Stream the best and save