Where to watch Frasier online in Australia
After all these years, we still don't know what to do with those tossed salads and scrambled eggs.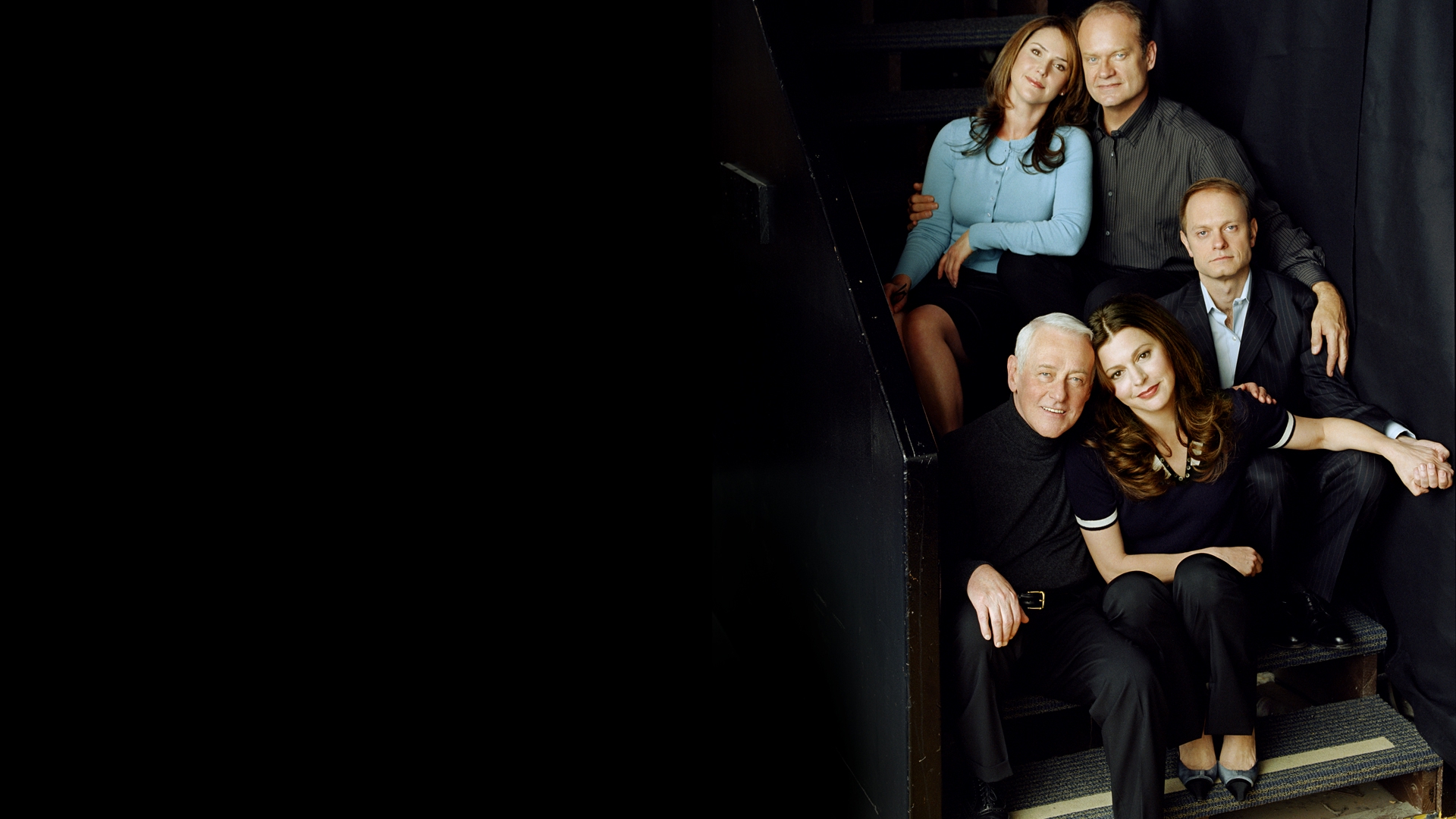 Title
Frasier
Year released
1993
Genres
Comedy
Classification
PG
Mild sexual references, Coarse language, Drug references
Synopsis
Frasier chronicles the life of eloquently pompous Frasier Crane (Kelsey Grammer), who hosts his own call-in advice radio show, while also dealing with his high-brow brother (and rival) Niles at home, their father Marty, and his live-in nurse Daphne.
Seasons
Season 1 (1993)
Season 10 (2002)
Season 11 (2003)
Season 2 (1994)
Season 3 (1995)
Season 4 (1996)
Season 5 (1997)
Season 6 (1998)
Season 7 (1999)
Season 8 (2000)
Season 9 (2001)
Cast and crew
Kelsey Grammer
Jane Leeves
David Hyde Pierce
Peri Gilpin
John Mahoney
Frasier provided a glimpse into the lives of an eccentric family that lived in the city of Seattle. Viewers enjoyed the overreactions the main cast had to scenarios that most of us choose to ignore. If you wish to experience Frasier, you'll need to know where to find it.
Frasier is one of the most popular, beloved, iconic and famous sitcoms to ever grace the television screen. Follow the lives of Frasier, Niles, Martin and Daphne as you experience a show that is known for its intelligent and eccentric humour.
If you want to revisit the classic series or want to watch it for the first time, we've got your back. Check out the table above for all the ways to watch Frasier online in Australia.
Try before you buy with these
free trials
Related Posts
Stream the best and save