Where to watch Brooklyn Nine-Nine online in Australia
Comedy cop show set in New York City, shining a light on the officers who uphold the law.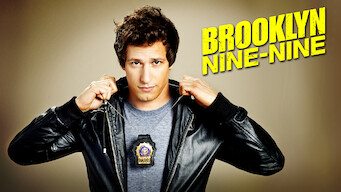 Title
Brooklyn Nine-Nine
Year released
2019
Genres
TV Shows, Sitcoms, TV Comedies, Crime TV Shows, US TV Shows
Classification
M
Sexual references, coarse language, mature themes, violence, drug references
Synopsis
He busts bad guys and laughs at authority. His new commanding officer is decidedly no-nonsense. Welcome to the Nine-Nine.
Seasons
Season 1
Season 2
Season 3
Season 4
Season 5
Season 6
Cast and crew
Andy Samberg
Andre Braugher
Stephanie Beatriz
Terry Crews
Melissa Fumero
Joe Lo Truglio
Chelsea Peretti
Dirk Blocker
Joel McKinnon Miller
Brooklyn Nine-Nine follows a tight-knit team of New York cops and the hijinks and hijackings they have to deal with. The show stars Andy Samberg as Jake Peralta, an immature detective who clashes with his co-workers as well as with the stern, newly appointed precinct captain Ray Holt. Despite his clownish behaviour Jake is a pro and closes every case he gets.
The team, who approach homicide cases with the competitive spirit of a high-school running race, also includes over-achiever Amy Santiago, the tough and secretive Rosa Diaz, the try-hard Charles Boyle, the gentle giant Sergeant Terry Jeffords, and the relentlessly sarcastic receptionist Gina Liletti.
Try before you buy with these
free trials
Related Posts
Stream the best and save