Where to watch HBO's Bored to Death online in Australia
As an author, Jonathan Ames always dreamed of a more exciting life, and after a strange turn of events, Jonathan uses his knowledge of crime novels to solve cases.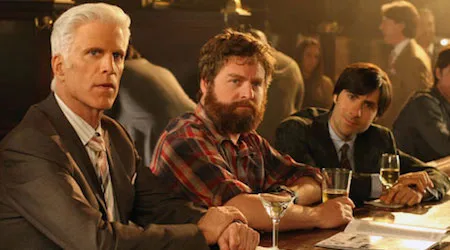 Title
Bored To Death
Year released
2009
Genres
Comedy
Classification
MA
Coarse Language, Sex, Violence
Synopsis
Leah hires Jonathan to find Little Ray and George faces an uncertain future as he heads to surgery.
Seasons
Season 1 (2009)
Season 2 (2010)
Season 3 (2011)
Season 3 (2012)
HBO's Bored to Death is a clever story about a young writer who takes on a second job after a painful breakup. As a private detective without a legal license, Jonathan (Jason Schwartzman) becomes entwined in the world of crime.
Rather than face his responsibilities as an adult, Jonathan dives into his fantasies, going to extremes in his detective work and false heroism, which results in wild and crazy antics.
Try before you buy with these
free trials
Related Posts
Stream the best and save