Where to watch Bates Motel online in Australia
Follow the teenage years of Norman Bates from Alfred Hitchcock's hit Psycho.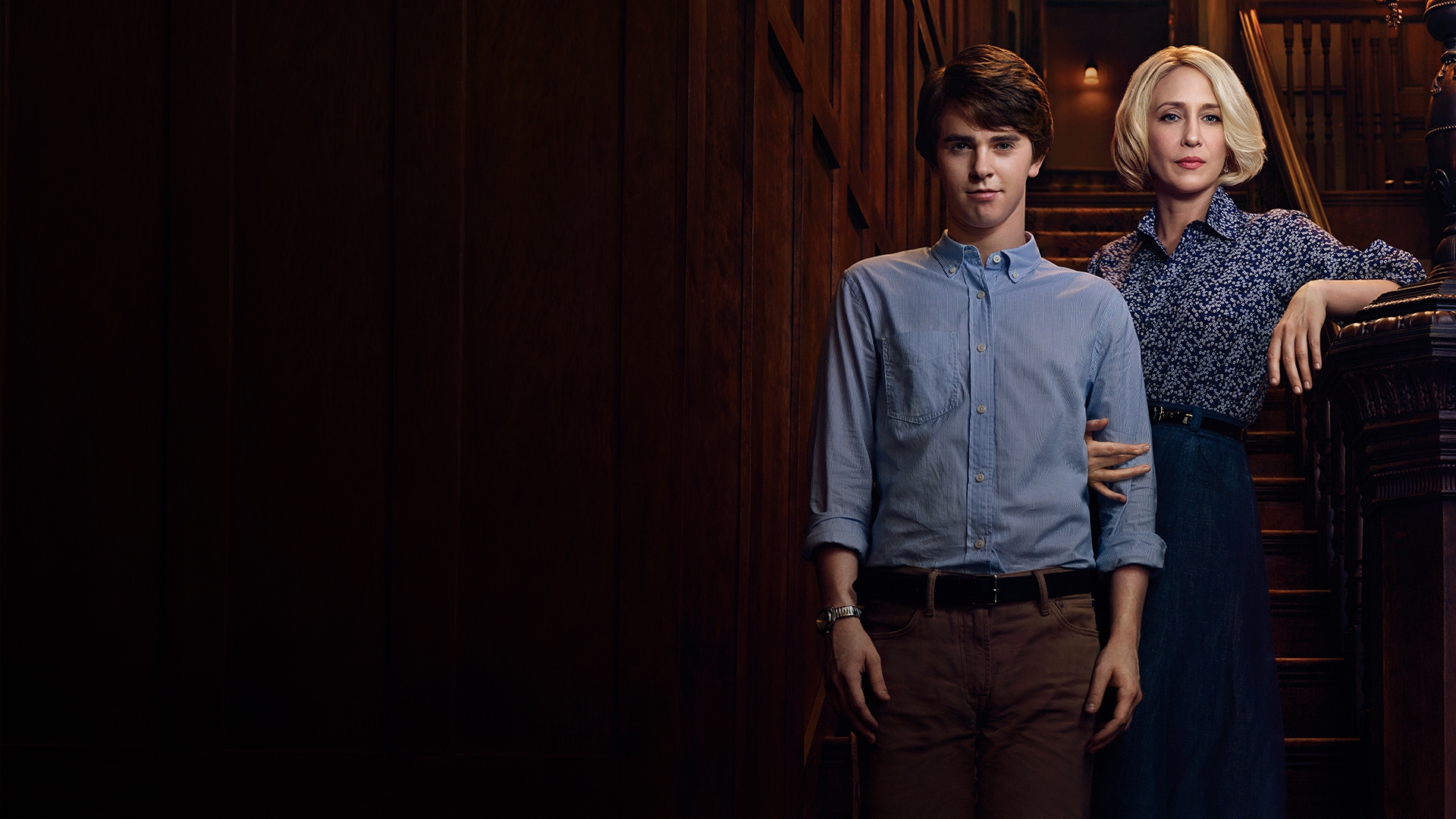 Title
Bates Motel
Year released
2013
Genres
Drama, Horror, Mystery, Thriller
Classification
MA 15+
Strong bloody violence, Sexualised violence, Themes
Synopsis
Vera Farmiga and Freddie Highmore star in this prelude to the classic horror film Psycho, which takes a contemporary glimpse into Norman Bates's formative years and reveals how he became one of the most infamous murderers of all time.
Seasons
Season 1 (2013)
Season 2 (2014)
Season 3 (2015)
Season 4 (2016)
Season 5 (2017)
Season 99 (2013)
Cast and crew
Nestor Carbonell
Olivia Cooke
Nicola Peltz
Vera Farmiga
Freddie Highmore
Max Thieriot
If you're a fan of Hitchcock's iconic movie Psycho, then Bates Motel will be right up your alley. Engaging and unsettling, the series chronicles Norman Bates's teenhood and showcases just how deeply intricate his relationship with his mother, Norma, truly is.
Suspense builds as the young man's psyche unravels, keeping viewers eager to find out to how the trials and tribulations he goes through will define where he eventually ends up. Add some excellent performances from Freddie Highmore and Vera Farmiga into the mix and you've got yourself a bona fide hit.
Try before you buy with these
free trials
Related Posts
Stream the best and save