Where to go in Perth for the perfect trip
Explore Perth from its sandy shores to its bustling centre, and beyond into the rolling hills of wine country.
We're reader-supported and may be paid when you visit links to partner sites. We don't compare all products in the market, but we're working on it!
Perth is the highlight of the west coast with unbeatable beaches, scenic sites, delicious food destinations and access to some of the country's best islands and wine regions. There's no doubt that Perth is on the radar of many travellers, so for your next visit be sure to put our list of best places to visit in Perth on your itinerary.
From day trips to Rottnest Island to wine tasting in Swan Valley, discovering the food scene in Fremantle and exploring the crystal clear waters off its white sandy beaches – Perth has more than a few reasons for any type of traveller to visit.
Where to go in Perth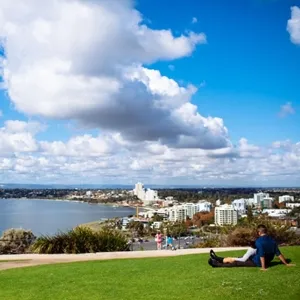 1. Kings Park and Botanic Garden
Australia is spoiled with cities that have beautiful botanic gardens and Perth is no exception. Kings Park and Botanic Garden sits just on the edge of the Central Business District (CBD) with views of the Swan River and Darling Range. This is one of the largest inner-city parks in the world at over 400 hectares and is dedicated to conservation, with plants from Western Australia and other Mediterranean climates. It's a great spot for people of all ages to visit with beautiful panoramic views over Perth from Mount Eliza. On its south-west corner is where you'll find the iconic Crawley Boatshed/Blue Boat House (featured image) which sits in the Swan River and is a magnet for photographers.
Best for: Nature, scenic views.
How to get there: Kings Park and Botanic Garden is just 1.5km outside of the CBD. From the CBD (St George's Terrace) multiple buses take you to the park entrance in under 10 minutes. There's also free parking.
Top 5 things to see/do: See the views from atop Mount Eliza, visit the Kings Park War Memorial, catch a movie at the outdoor cinema, walk through the treetops at Lotterywest Federation Walkway and have a picnic.
How long do I need? 1-3 hours.
Recommended tour: Explore Kings Park and Botanic Garden by segway on a 1.5 hour tour that will bring you to the top of Mount Eliza. Featuring scenic views over Swan Valley, a guide will point out many of the plants along the way.
---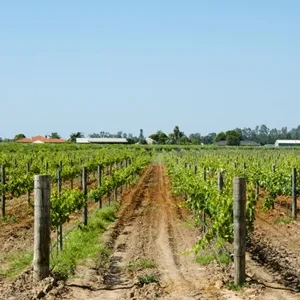 2. Swan Valley
Swan Valley sits on the outskirts of the city and is where wine flows daily. The area is filled with over 40 wineries where you can try the wines for free or for cheap. But wine isn't all that this area has to offer. Breweries, distilleries, fine food, markets, studios and more make Swan Valley a charming place to visit for foodies, drink lovers and shoppers who love to buy local produce. Visitors who love nature can enjoy walks on a number of trails.
Best for: Food and drink, golf.
How to get there: Swan Valley is a 25-minute drive northeast of Perth's CBD. Public transit can also get you to the area in 1-2 hours depending on the route, using a combination of trains and buses.
Top 5 things to see/do: Go wine tasting, indulge in the food, visit the Margaret River Chocolate company, practise your golf swing and take a boat cruise from Perth CBD to Swan Valley.
How long do I need? 1-2 days.
Recommended tour: Jump on a Swan Valley tasting cruise from Perth CBD where you visit one of the top wineries, enjoy 6 wine tastings, a 2-course gourmet lunch and dessert back on the boat.
---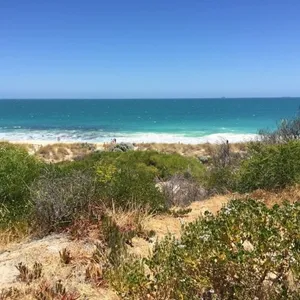 3. The beaches
Perth is lucky to have some of the best beaches in the country, if not the world. The 19 beaches in Perth and the surrounding areas will make you forget about the concrete buildings in the CBD that are only a short drive away. The blue waters of the Indian Ocean sparkles in the sunlight and the sand white sand will have you wanting to lounge all day. The most popular beach is Cottesloe as it's close to the CBD and has a good cafe culture. Port Beach is another option and City Beach is great for kids while Trigg Point is known for its surf break.
Best for: Beaches, water activities.
How to get there: Cottesloe is a 15-minute drive or 30-minute train from the CBD. Port Beach is a 20-minute drive or a 40-minute train. City Beach is a 17-minute drive or 25-minute bus. Trigg Point is a 17-minute drive or a 50-minute bus.
Top 5 things to see/do: Watch sunset on the beach, catch the waves at Trigg Point, Scarborough or Brighton Beach, go snorkelling at Burns Beach, enjoy the cafes at Cottesloe, have a picnic at City Beach.
How long do I need? At least 1 hour, and ideally a day.
Recommended tour: Enjoy a coastal sunset segway tour as you watch the sun set over the Indian Ocean, mingle with some kangaroos and get to see multiple beaches on Perth's coastline.
---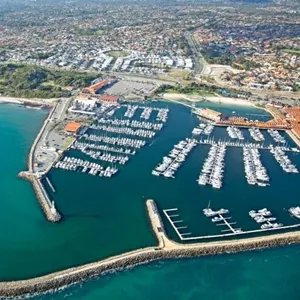 4. Hillarys Boat Harbour
Hillarys Boat Harbour is a destination and hub for a number of Perth activities. It's from here that adventures to Rottnest Island, adventure fishing and whale watching charters take off. On land the harbour entertains guests with shopping, the Aquarium of Western Australia, an elite yacht club and luxury accommodation. Visitors can enjoy the parks in the area and swim, or experience the nightlife in the harbour.
Best for: Family entertainment, water activities.
How to get there: Hillarys Boat Harbour is in the northwest of Perth and is a 25-minute drive or 1-hour bus ride from the CBD.
Top 5 things to see/do: Check out the Aquarium of Western Australia, go adventure fishing, catch a helicopter tour, enjoy the nightlife and hit the beach.
How long do I need? 2 hours at least, but preferably 1 day
Recommended tour: DIY. Hilarys Boat Harbour is best seen at your own pace, so take a trip and wander to your heart's content.
---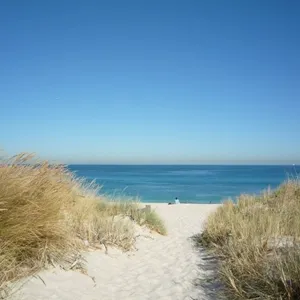 5. Fremantle
Fremantle is a vibrant port city that belongs to the metropolitan Perth area. It offers a great alternative to the bustling Perth CBD and is a popular day trip from the city. It's known for its Victorian-style homes, maritime history and great number of bars and restaurants. Many locals visit Fremantle for a night out and it's a popular place that supports local and national artists.
Best for: Architecture, history, food and drinks.
How to get there: Fremantle is in southern Perth on the west coast. It is a 30-minute drive or a 40-minute train.
Top 5 things to see/do: Check out the Fremantle Markets, visit the Fremantle Prison, dine along the Cappuccino Strip, take a cruise and see the Roundhouse.
How long do I need? 1 day.
Recommended tour: A history of Fremantle walking tour brings you to the oldest building in Fremantle, down the laneways to explore the architecture and to Cappuccino Strip.
---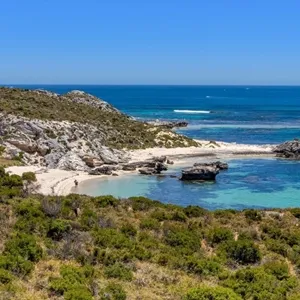 6. Rottnest Island
Rottnest Island is one of Perth's highlights, sitting just off the city's shores, this island is home to the wildly popular and adorable quokka, AKA the happiest creature on earth. Rottnest Island is a protected nature reserve with picturesque views, excellent snorkelling, surfing, good fishing opportunities and unique wildlife. There are a few ways to explore the island, by foot on walking trails, by bike or on a tour.
Best for: Scenic sites, water activities, wildlife
How to get there: The most common way to get to Rottnest Island is by ferry. Ferries depart from Fremantle (25 minutes), Hillarys Boat Harbour (45 minutes) and Perth's Barrack Street Jetty (90 minutes). It is also possible charter your own boat or to arrive by air on an air-taxi, seaplane or helicopter. Flight time one-way is 12-minutes.
Top 5 things to see/do: Explore the island by bike, visit some quokkas, see the scenic sites from above, go snorkelling and enjoy one of the scenic walks.
How long do I need? 1-2 days.
Recommended tour: Visit Rottnest Island on a ferry and bike hire tour that takes you to explore the secluded coves, stops to see wildlife and gives you the opportunity to go snorkelling.
---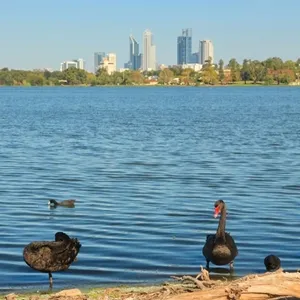 7. Lake Monger
Lake Monger is a wetland and lake located in the Perth suburbs between Glendalough, Wembley, and Leederville. The lake is large at 70 hectares and is surrounded by a green park. It's a popular spot for locals to visit for running, walking and bringing their dogs. The swans that live here are black and the park is rich in Aboriginal history.
Best for: Active travellers, relaxation.
How to get there: Lake Monger is a 6-minute drive from the CBD or a 28-minute bus ride.
Top 5 things to see/do: Talk a walk around the lake, have a picnic, take in the views of Perth's CBD, cycle around the park and learn about the history.
How long do I need? 1-2 hours
Recommended tour: It's easy to self tour around Lake Monger.
---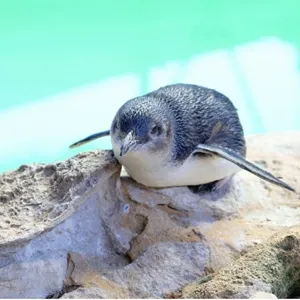 8. Penguin Island
South of Perth, Penguin Island is located in the stunning Shoalwater Islands Marine Park where waters are a vibrant blue and so clear that you can see the abundance of marine life below. It's wild land at its best – both on land and below the surface – with untamed dolphins and sea lions that aren't afraid to get close to you. Its beaches are soft and sandy and the world's smallest penguins live on the island.
Best for: Marine life, beaches, scenic sites.
How to get there: Penguin Island is a 45-minute drive south of Perth or 1-hour by train and bus. Ferries depart hourly from Shoalwater and take 5 minutes.
Top 5 things to see/do: Meet the penguins at the Discovery Centre, go sea kayaking, take a penguin and sea lion cruise, go snorkelling and bird watching.
How long do I need? Between 2 hours and 1 day.
Recommended tour: Take a Penguin Island day trip from Perth for a full-day of seeing Australian wildlife from sea lions to kangaroos. View and the resident penguins and more on a glass-bottomed boat tour.
---
Latet top Perth travel deals
---
More guides on Finder