Where to buy alcohol online in Australia April 2020
Our favourite places online to buy beer, wine, and spirits.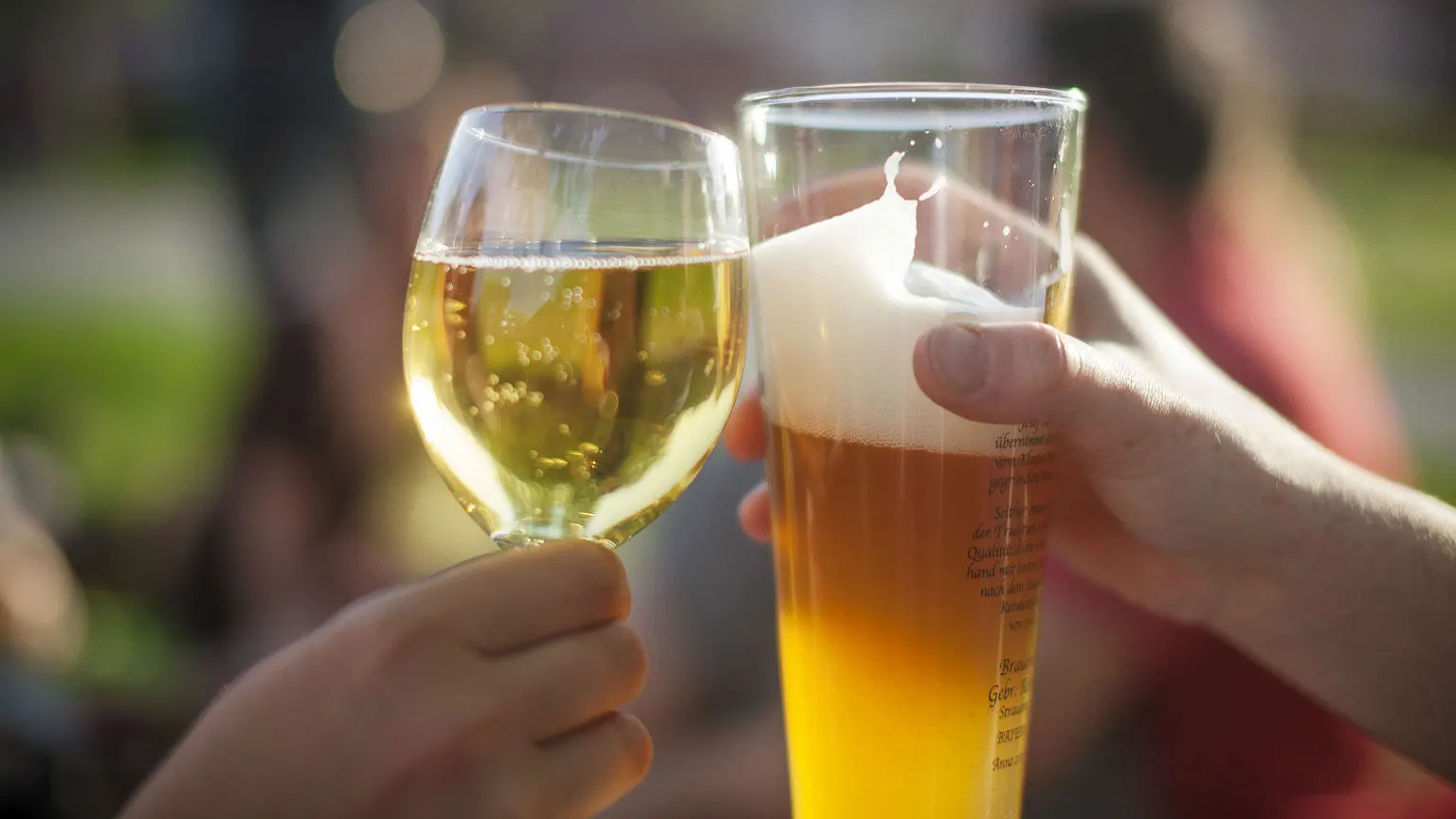 There's no doubt about it: alcohol retailers are getting creative. Faced with new challenges of a highly competitive marketplace in the no-holds-barred world of online shopping, they're fighting to win your business. We're here to help you make the best of it by giving valuable and up-to-date information about the hottest retailers, most innovative services, and the best deals.
Maybe you're a conscious consumer, and want to support sustainable business models and small-time makers. Or maybe you're budget savvy and want to save a dollar or three on your next big event.
Whatever your goal, the team at finder.com.au has rounded up the best of best, and compared your options for you.
Our ten best websites to buy alcohol online in Australia
BWS
Grays Wine
Mydeal.com.au
WineMarket
---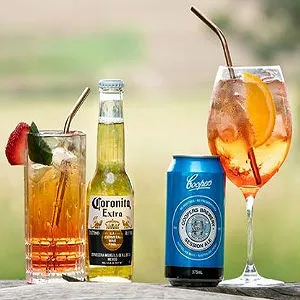 Dan Murphy's is the market goliath, and offers the wide range and low prices you might expect to find from number one.
Dan Murphy's is Australia's largest chain of liquor stores, and the largest online distributor. Now under the Woolworths parent company, Dan Murphy's took its first steps as the distribution venture of Dan Murphy himself, a journalist, winemaker and found
Free delivery for orders over $300.
Same day delivery if you order before 5pm (metropolitan areas).
Click and collect is available.
Go to Dan Murphy's website
---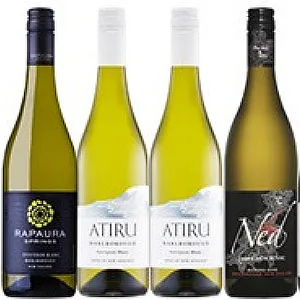 Sip on your favourite spirits as Liqourland offers a wide range of red wine, white wine, sparkling wine, rosé, spirits, beers and ciders at great prices that you can buy online or in store.
Free standard delivery on orders over $150.
Earn flybuys on every purchase.
Click & Collect available.
Go to Liquorland website
---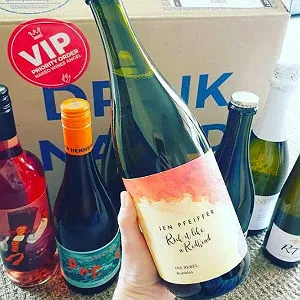 Naked Wines is based on an innovative company structure that reconnects consumers and producers, supports small business, and brings high quality boutique wines to buyers at wholesale prices.
By crowdsourcing funds from members, or 'angels', Naked Wines invests into small winemakers. In return for the support, winemakers are able to concentrate on production, reduce unnecessary costs, and pass on their savings to the consumer.
Next day delivery to Sydney, Melbourne and Perth (metropolitan areas).
Free next-day delivery to Sydney and Melbourne for orders placed by 3pm.
Satisfaction guarantee or your money back
Go to Naked Wines website
---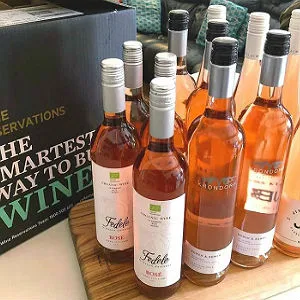 Cellarmasters delivers high quality wine from both sought-after brands and boutique wineries from all over the world, directly to its Australian customers but it started out when four passionate winemakers in Bondi Junction began to deliver their brew to local enthusiasts.
Gift cards available.
Wine advisor ready to help you decide.
Delivery available in Australia wide.
Home tasting guarantee.
Go to Cellarmasters website
---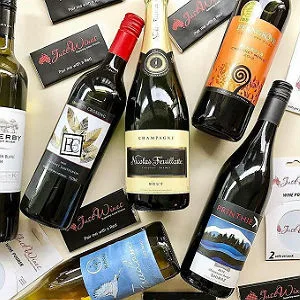 Just Wines is an Australian-based wine delivery service. It works with more than 1,000 wineries throughout Australia and NZ.
Australian and New Zealand wines.
Money back guarantee.
Additional benefits of wine club membership.
Go to Just Wines website
---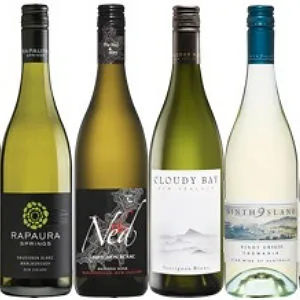 First Choice Liquor is one of the Australia's largest liquor stores. This store offers an excellent range of alcohol such as red and white wine, beer, cider and spirits.
Free delivery on orders over $150.
Click & Collect service are available
Can order online or by phone.
Go to First Choice Liquor website
---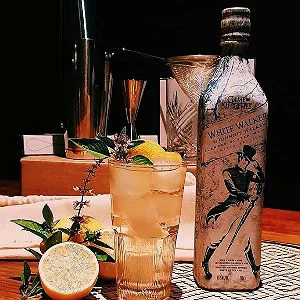 7. BWS
BWS is a trusted household brand name and one of the largest suppliers of alcohol in Australia. It is known for its wide selection and low prices. Customers in Australia can easily shop for alcohol with BWS online and enjoy fast shipping.
Wide selection. The BWS range includes top shelf, established producers and artisan brewers and distillers.
Click & Collect available.
---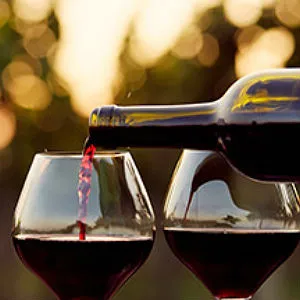 Part of the Grays group, this shop provides reds, whites and bubbly online.
Opt to buy wine outright, or join a wine auction at Grays Wine online.
Access to exclusive winemakers.
Bid on wines from just $9 per case.
---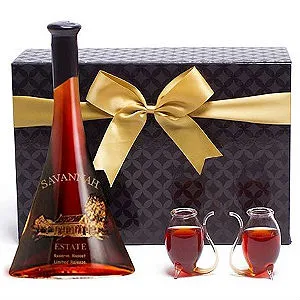 An Australian online department store, Mydeal.com.au sell everything from furniture, to sporting good - as well as food and drink.
When you sign up for the Mydeal.com.au newsletter you will receive a $10 voucher free of charge.
Many of the products available through Mydeal.com.au come with complimentary shipping. Check the product page for details.
Mydeal.com.au has over 20,000 different items for sale at any one time from a range of different categories.
---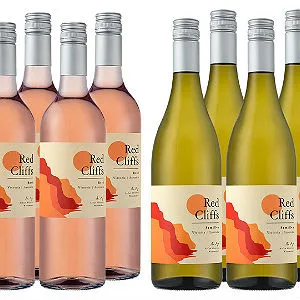 The stock at WineMarket ranges between the top-shelf drop to more pocket-friendly brew and everything in between.
The wines are delivered out of one of Australia's most revered wine areas, the Barossa Valley. Customers are offered premium quality at discount prices by making use of WineMarket's access to one-off sales and export leftovers.
Home tasting guarantee.
Delivery Australia wide.
Easy and secure online payments.
Are you a retailer who belongs in this list?
---
Where can you buy alcohol online for next-day or same-day delivery?
If you place an order before midday, Monday to Friday, with Dan Murphy's, and live in a metropolitan area, your order will be eligible for same-day delivery and will arrive by 5 pm. If you order before midnight, your order will by be delivered on the next business day (metropolitan areas only). Naked Wines also offers next business day delivery, provided you place your order before 3 pm. This is only available to metropolitan areas of Sydney, Melbourne and Perth.
---
Where can you buy alcohol online in bulk?
Dan Murphy's offers bulk deals for events or special occasions, or for those who like to stock up, just-in-case. At Naked Wines, signing up for their service means getting cases of wine in bulk as they are produced. Cellarmasters, WineMarket and First Vintage all have special deals for cases of wine purchased at once. Depending on the current offer, Groupon also offers bulk deals on beer, wine and spirits.
---
Which online alcohol stores offer the greatest range in products?
Dan Murphy's operates under supermarket giants Woolworths and has the scale to offer consumers the widest range of products. WineMarket, First Vintage and Cellarmasters specialise in wines and therefore don't offer the product range of the giant stores. However, within their speciality, the variety of choice is extensive.
---
Where can you buy cheap alcohol online?
If you're after a bargain, Dan Murphy's is the market leader offering the lowest price guarantee. First Choice Liquor is their main competitor, using the scale of products available to slash retail prices. Bootleg Liquor prides itself at charging low prices for its high-quality tipples. Naked Wines is not a budget shopping destination but supplies customers with quality wine at wholesale prices when they sign up to support winemakers. WineMarket and First Vintage offer a whole range of wines at different price points, including options for the budget-conscious. Groupon's business model of flash sales and deal-of-the-day sales offers members one time only savings which can dramatically reduce the cost of liquor.
---
What products does each of these stores sell?
---
Grab a discount with one of our alcohol coupon codes
Related Posts