Where to book campervans online
Find the ultimate campervan for an epic trip in Australia on any budget.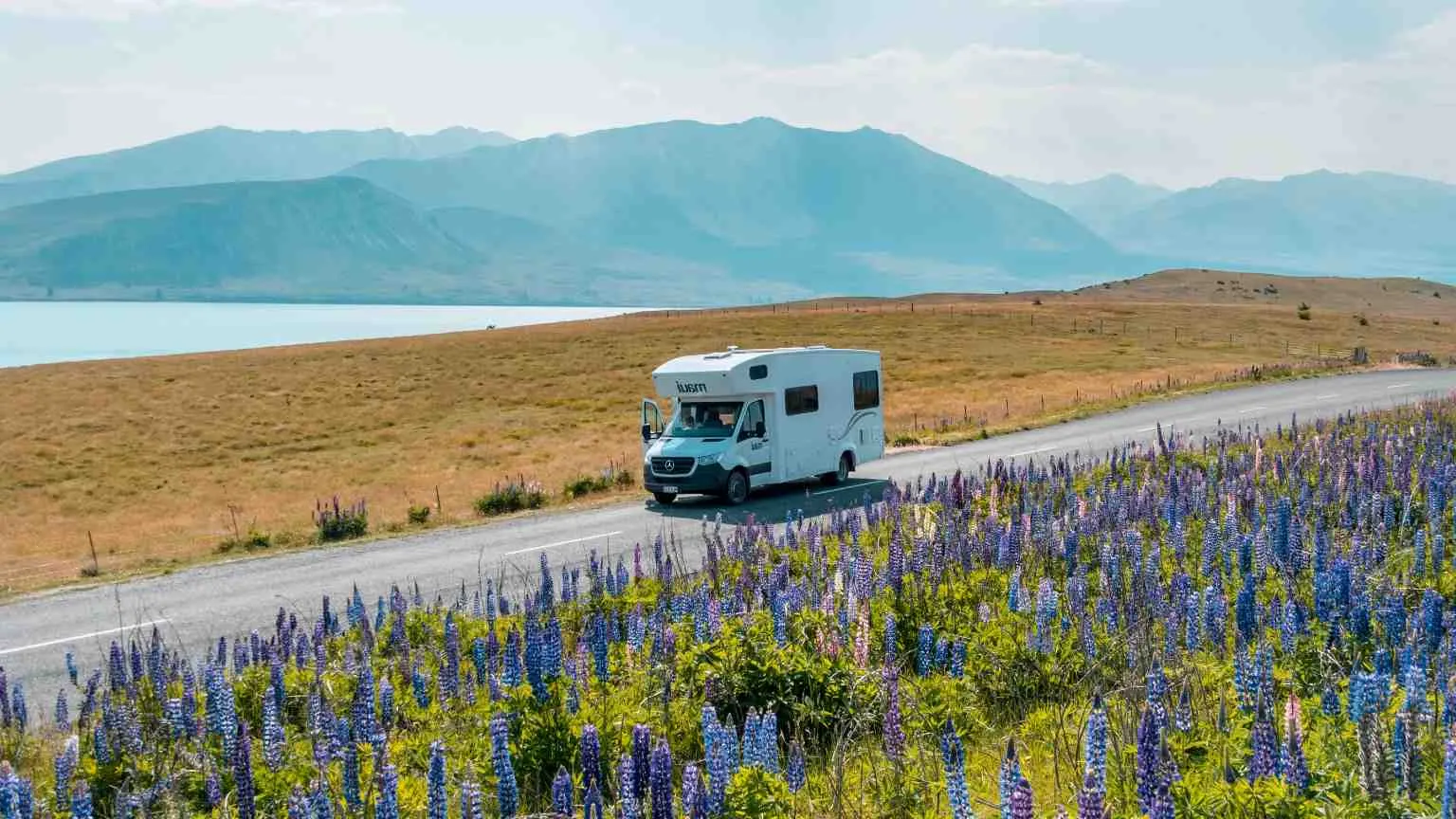 If you're looking to travel around on a budget or just for a weekend trip then keep reading to find the perfect campervan rental for you or your group with hot deals and discounts that you can't pass up.
We did the research for you and found the best companies in Australia for campervan hire. Plus we added in some discounts so you can score the best deal and save your money for extra splurges around the country.
This is the ultimate guide to finding the best campervan hire deal in the country.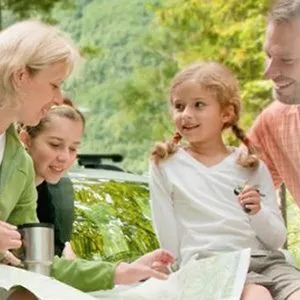 You can compare prices and book with confidence when you book with DriveNow, rated #1 by Australian customers on Trustpilot.
Price guarantee promises to beat any Australian or New Zealand business by 10%
No hidden fees or booking fees
No middle man when booking
---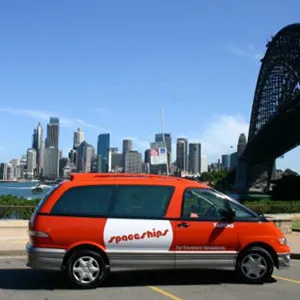 Have no surprises when you book with Spaceships Rentals as there are no hidden costs and plenty of bonuses.
No hidden fees and unlimited kilometres included
One-way deals available with no extra fees
Free airport transfers with 21+ day booking and standard insurance included
---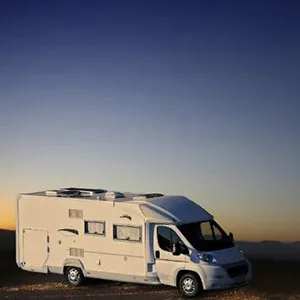 3. VroomVroomVroom
Compare campervan hire prices worldwide and find some of the newest campervan models up to 25% cheaper than competitors when you book with VroomVroomVroom.
Compares major brands worldwide for the best deal
App for easy and convenient booking
No booking or cancellation fees
Price promise will beat a cheaper offer found within three days by $20
---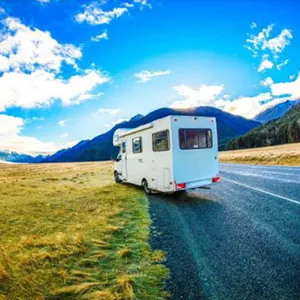 4. Campervan Finder
Travel Australia on a budget with a campervan hire at Campervan Finder that helps you find the best price from over 50 retailers across the country.
Find a cheaper quote from a competitor and Campervan Finder will beat the quote before you book with the Best Price Guarantee
No booking fees
Customer service help seven days a week with staff that speak five languages
---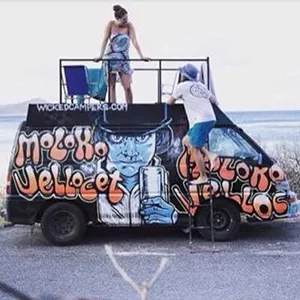 5. Wicked Campers
Ride in style with one of the wildly decorated campervans from Wicked Campers that you can't miss and are totally Insta-worthy.
Price beat guarantee means that Wicked Campers will beat the price on a similar vehicle for the same travel dates by 10%
Pickup and drop off from 14 locations across Australia
Save up to 12% when you book online
---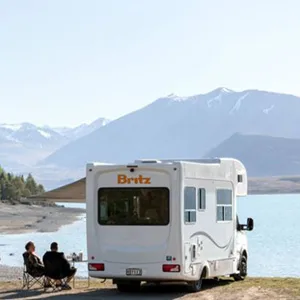 6. Britz
Britz is the largest campervan hire company in Australia and the first to participate in the Leave No Trace program as part of their sustainable business.
Offers hot deals and specials from locations across Australia
Price Match means that if you find a competitor with a cheaper offer within 24 hours after booking then Britz will match the price
First campervan hire company in Australia to receive eco accreditation through Ecotourism Australia
---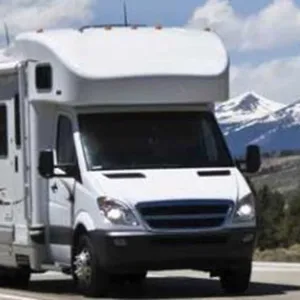 7. Aussie Campervans
Find awesome deals with Aussie Campervans, an Australian-owned campervan hire company with pickup and drop-off locations in all major destinations in Australia.
No hidden fees
All contracts offer unlimited kilometres
Offers one-way rentals
---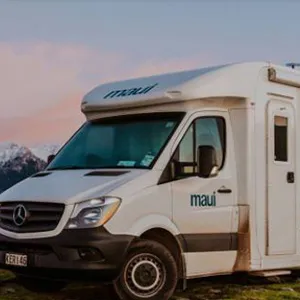 8. Maui Motorhomes
Find top deals up to 60% off with when you book with this trusted New Zealand company.
A part of Tourism Holdings Limited, a premier tourism company
Free services that include linen exchange and valet service
Committed to the environment, Maui Rentals has received ecotourism accreditation and is a part of the Leave No Trace program
---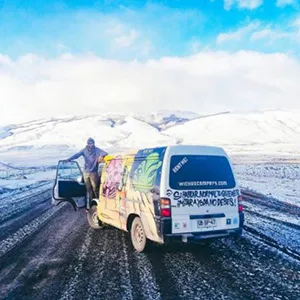 9. Hippie Camper
It's easy to travel on a budget with the options and deals available at Hippie Camper.
Provides all living equipment, maps and campsites guides
Ages 18+ can hire
Offers discounted relocation rates
---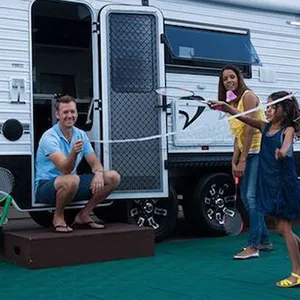 10. Camplify
Book through Camplify and you'll find the best campervan for you from Australians who rent out their campervans who you can speak to directly.
Find the perfect campervan for you from caravans to hybrids, motorhomes and more
Book campervans from as little as $40 a night
Insurance included in all prices quoted
---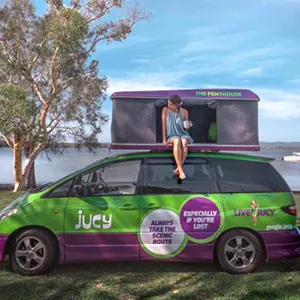 11. Jucy
Hire a campervan with one of the most popular campervan hire companies in the country for ages 18-35.
Offers rental for ages 18+
Find a cheap hire with relocation deals
Unlimited kilometres included
---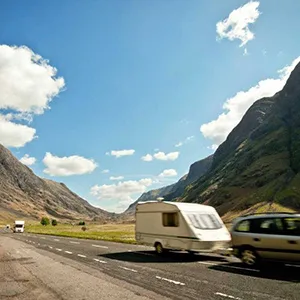 12. Camptoo
A rideshare for campervanning, Camptoo lets you hire out or hire some else's campervan.
Available in Melbourne, South East Queensland, Sydney, Tasmania, Perth and Cairns
Pay in installments with 50% due at booking and 50% due 8 weeks before pick-up
All motorhomes are owned privately by individuals
---
Which of these retailers offer eight-berth motorhomes?
Which of these companies offer six-berth motorhomes?
DriveNow
VroomVroomVroom
Campervan Hire
Aussie Campervans
Maui Rentals
Camplify
Your guide to campervan hire
Which campervan is best? How to choose your campervan:
When choosing the best campervan for you the first thing to consider is how many people will be travelling and what is your ideal budget.
Some additional things to consider are:
How comfortable are you with camping or roughing it?
Will you need a functional kitchen, shower and toilet?
Do you want to go off-road or are you happy to stick to sealed roads?
---
Types of campervans, explained
Once you know what your requirements are here's our breakdown of your campervan options to find the best one for you.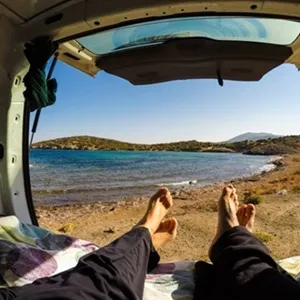 Campervan
One of the most popular compact options for hitting the road is the classic campervan. It's basically a van fitted with a sleeping area, furnishings and storage space. Some higher-end campervans can include kitchenettes, showers and toilets.
There are two main types of campervans: the low-top campervan and the high-top campervan. The high-top offers extra vertical space so you can comfortably stand up. Low-top models usually sleep two, where high-tops can include space for up to five people.
They are easy to park and drive, best if you're not used to driving bigger vehicles.
Can include a functional kitchenette.
Can include a sink, fridge and a space to sleep but no toilet or shower.
Up to five people can sleep inside the vehicle.
You can dine inside a high-top campervan.
Perfect for: Small groups or a pair of travellers looking for some extra comfort and space.
---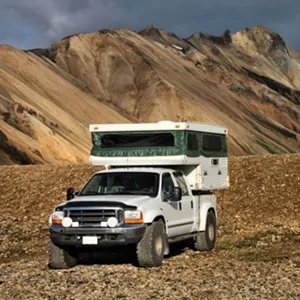 4WD Campervans
A lot of Australia's natural beauty is quite remote. So if you are looking for adrenaline and love nature, this the way to go.
Smaller size vehicles can usually only fit two people comfortably.
Can fit more passengers if you're planning to camp or stay in hotels along the way.
Higher rental costs due to the higher insurance liabilities.
Perfect for: Individuals or couples with a high level of driving experience looking to get off the beaten track.
---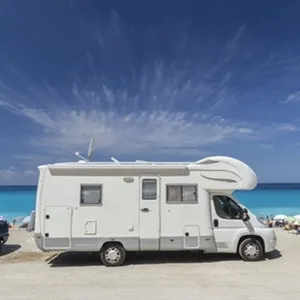 Motorhome
If you like the idea of a campervan but you're looking for more comfort and luxury, then a motorhome is a nice upgrade. A motorhome is a larger vehicle and is fully self-contained so you'll have everything that the campervan offers plus a toilet and shower.
Plenty of living space with a full dining area and sitting room.
A fully-functional kitchenette, often including a sink, fridge, freezer, stovetop and oven.
More storage space than you would get in a campervan.
More of a home than a campervan, you can actually live in a motorhome as it's all self-contained.
Perfect for: Larger groups or those wanting more space. Travellers considering a longer road trip or who have the budget for a vehicle offering more comfort and features.
---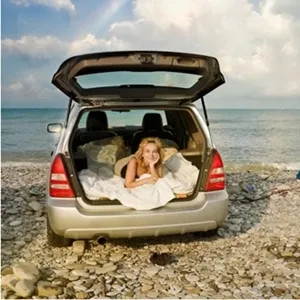 Station wagon
A simple, low-cost option ideal for one or two travellers but can also work for a small group. During the day you can seat five people comfortably in the front and store your sleeping supplies in the back. At night, it can be made into a double bed and any extra people can camp.
One of the most cost-effective options.
No fridge, sink, toilets or showers so you'll need to find alternatives.
Park for free in many locations if not camping.
Easy driving if you're not comfortable navigating a campervan.
Perfect for: One or two travellers looking for the cheapest option and happy to sacrifice a bit of comfort.
---
What should I pack in the campervan?
You will find that most rentals provide some everyday items in your campervan like plates, bowls, cups, cutlery, saucepans, frying pans, chopping board and sometimes even kettles, wine glasses and a toaster.
Linen and bedding is often provided for free or a small fee and includes pillows, pillowcases, doonas, sheets and towels.
Besides our recommended off-the-beaten-track essentials, here are a few other things you should consider when hitting the road in a campervan.
Drivers licence
Printout of any travel documents – remember you won't have access to hotel lobbies for printing as you go
Day pack
Camera, charger, extra batteries and spare memory stick
CDs or phone adaptor for tunes
Watch with alarm
Mobile phone and charger
Sunscreen
Plastic bags: handy to store your laundry, wet towels and rubbish
Ziploc bags or containers to store leftovers or carry snacks for day trips
Sandals or thongs to wear in questionable campground showers
Clothes pegs and hangers
Dishwashing detergent
Toilet rolls
Your rental agency should provide you with a list of what's included so make sure to go through it before you leave so you don't double up unnecessarily.
---
Campervan FAQs
---
Campervan hire deals
---
Related Posts