What we know (and what we don't) about Google's Pixel 3 "Made By Google" event
Google's just about to launch a whole new range of its own branded hardware, and here's what we're expecting to see.
Predictions are always dangerous because they can backfire when they're based on assumptions or faulty information. Still, for the upcoming launch of the Google Pixel 3 (and, it seems, many associated peripherals and other Google-branded gear), there have been so many substantiated leaks that we have a very good picture of what to expect. You can follow along with the Pixel 3 launch action as it unfolds by watching it here, but in the meantime, here's what we're expecting to see.
---
Google Pixel 3/Google Pixel 3 XL
The headline act will no doubt be the Google Pixel 3 handset, a phone about which almost everything is known ahead of launch.
The Google Pixel 3 and Google Pixel 3 XL will run on Qualcomm's Snapdragon 845 CPU in a range of colours that will at least encompass the "Clearly White" and "Just Black" styles, as well as a possible "Not Pink" (or "Sand") option as well.
We may see storage availability differences across each variant, and it's not a given that every style will launch here in Australia. Naturally, they'll launch with Android 9 ("Pie") as standard, and we don't expect to see either microSD storage expansion or the return of the headphone jack.
What we don't know:
While the leaks have shown off a lot about the hardware on the phones, there's been less detail around what Pixel-specific Android Pie bonuses might be lurking in the software layer. It could be as simple as bringing the speed of the Snapdragon 845 to Android Pie, or Google might choose to integrate some AI-specific features just for its new handsets.
Then there's the matter of the Google Pixel 3 Mini. Rumours have suggested that Google's working on a more pocket-friendly and affordable Pixel 3 handset, although nobody can seem to get it clear whether it'll break cover this week or be held off for a 2019 debut. It's certainly not impossible that Google might debut a trio of phones this week.
It's also not clear whether Google will continue its association with Telstra for the new handsets. Prior to the Pixel generation, Google's "Nexus" phones went across carriers, but the Pixel and Pixel 2 were both Telstra exclusives. Will that continue, or might Pixel 3 owners end up with contract choice this year?Back to top
Google Pixel Buds 2
Google pitched the Google Pixel Buds as the ideal companion to the Google Pixel 2 thanks to their superior audio quality and the promise of "real-time" voice translation through the headphones themselves.
The reality was a little different, with a clunky translation system and a fit that left a fair amount to be desired. You can read our full review of the first generation Google Pixel Buds here.
There have really only been light rumours around the existence of next-generation Pixel Bud headphones, but we're certainly keen to see Google improve here. There's a good idea lurking in the Pixel Buds that needs refinement, and we're hopeful we'll see that on Wednesday morning.
What we don't know:
Almost everything. Beyond rumours of Google working on them via usually reliable blogger Evan Blass, there's just not that much detail available yet.Back to top
Google Pixel Stand

Image: mysmartprice
The Pixel Buds were Google's surprise hardware reveal for the Pixel 2, and it looks like a wireless charging stand called the Google Pixel Stand will be the Pixel 3 generation's partner device.
Google hasn't put wireless charging into previous Pixel generations, but it's all but certain to be part of this generation's power mix. The Google Pixel Stand is a vertically oriented charging stand that's presumably also going to serve as your desk-side alarm clock overnight, possibly with specific notifications or other alerts while you rest. It's been suggested that it might end up as a pre-order bonus, although again that might not be the case for the Australian market.
What we don't know:
Wireless charging is a busy market, and the Google Pixel Stand could end up being an option offered only through the online Google Store in Australia.
There's no real indication on pricing, and with the prospect of the smaller and cheaper Google Pixel 3 Mini on the table, there's also the possibility that not every Pixel 3 phone will support it. It's also not clear if Google will build specific notifications or alerts that work only with the Pixel Stand, or if you'll be able to access those with third-party wireless chargers.Back to top
Google Home Hub

Image: mysmartprice
Google introduced its take on smart displays at its IO conference back in May, showing off a range of devices from JBL, LG and Lenovo. We've already gone hands-on with the Lenovo Smart Display, but as yet, Google hasn't released its own take on how it wants Smart Displays to work.

Image: mysmartprice
That appears to be set to change with rumours pointing strongly to the launch of the Google Home Hub. Like the third-party hubs, this is an information panel that you can ask to play music, check weather forecasts, set timers, control smart home gear and of course quiz Google to answer a wide variety of questions.
It's expected that Google will provide its Google Home Hub in finishes that match with the existing Google Home, Google Home Mini and Google Home Max smart speakers. Leaked information suggests it'll be available in some markets from around 22 October 2018, and it may drop a videoconferencing camera as found in the third-party smart displays.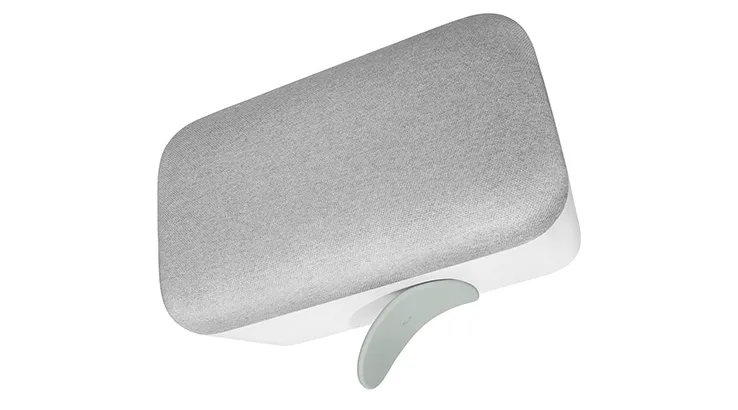 Buy Google Home Max Chalk
from The Good Guys
Control your home with your voice while listening to music at high quality using the powerful Google Home Max.
View details
What we don't know:
Will we see the Google Home Hub in Australia?
There's been no official launch of third-party smart displays here in Australia, although rival Amazon has its own take with the Alexa-powered Echo Spot and upcoming second-generation Amazon Echo Show. That's a smart display that will launch here this week, so it may well force Google's hand to bring its own smart display Down Under.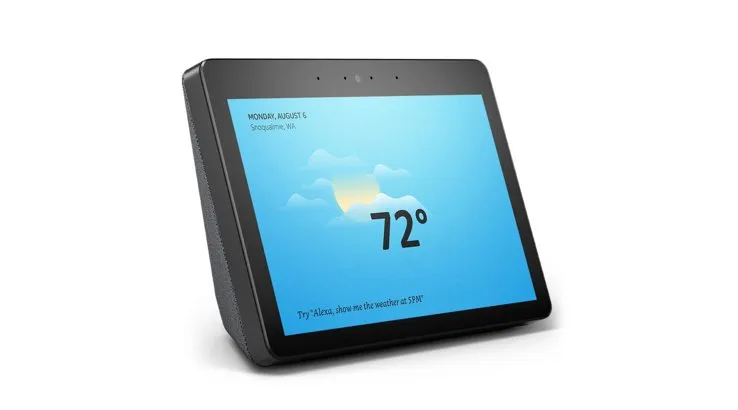 Buy Amazon Echo Show 2nd Generation
from Amazon
Everything you love about Alexa, now with visuals on the new Echo Show, featuring a 10 inch display and Dolby speakers for premium sound.
View details
Back to top
Google Pixelbook 2

Image: Shutterstock
Google's updated Pixelbook 2 is expected to debut at the "Made By Google" event in a standard notebook form factor, running Google Chrome OS. It's a Chromebook, although the previous Pixelbook was notable for being a particularly premium effort compared to the generally low-cost Chromebooks from third-party manufacturers.
The Pixelbook 2 appears to have been codenamed "Atlas", and there's the suggestion that we'll see a Pixelbook with substantially smaller bezels than the previous generation. With the focus in the premium space switching to portability and making the most of screen real estate, that'd be a smart move indeed.
What we don't know:
Quite a lot, including precise specifications, pricing and especially availability. Again, while there have been a smattering of Chromebooks launched here in Australia, they're nowhere near as prevalent as they are in the US. It's entirely likely that Google might skip out on bringing the Pixelbook 2 Down Under.Back to top
Google Pixel Slate

Image: aboutchromebooks.com
The other half of the Chromebook story appears to be in the form of a Pixel Slate with a detachable keyboard, possibly with a keyboard by Aussie makers Brydge as an option. It's rumoured to feature two USB C ports, far field microphones and an embedded fingerprint scanner. Keeping up with the iPad Pro and Microsoft Surface Pro 6, the Pixel Slate will have a stylus for onscreen annotation.
What we don't know:
While Pixel Slate will most likely have hardware similarities to the Pixelbook 2, it's not clear if it will just be the detachable tablet version of the same hardware – presumably at a price premium – or a lower specification device at a more approachable price point.
As with the Pixelbook 2, there's also the entirely open question around whether Google will opt to bring the Pixel Slate Down Under at all.
Back to top
Chromecast Generation 3

This one is all but certain, with retail samples of at least a new box for the Google Chromecast already hitting shelves. The next generation Google Chromecast will support 4K, as its predecessor did, along with Bluetooth, although it's not exactly clear why Bluetooth would be a desirable commodity for a Chromecast device.
What we don't know:
What Bluetooth is doing on a Chromecast. Best guess is it's for some kind of advanced audio delivery, possibly to multiple sources at once, or possibly to smooth out some of the cracks that make casting certain content types a little frustrating now and then.
Back to top
Pixel Watch

Image: Shutterstock
Here we're getting into highly speculative territory, with only the slightest of rumours to suggest that Google's going to dive into smartwatch territory. We have seen refreshed smartwatch efforts from the likes of Samsung and Apple recently, so this could be an area that Google doesn't want to let slip away from it.
What we don't know:
If it will even be called the Pixel Watch. This rumour most definitely sits in the "would be nice to see" category, but don't hold your breath or sell your existing Android Wear watch just yet.
Back to top
We'll be covering all the news from the Pixel 3 launch from 2am on Wednesday morning, so stay tuned for all the final details around everything Google announces as well as which devices we'll actually see launched here in Australia.