What to expect from Google I/O 2019
New Pixel phones, new Nest hardware and more are expected from Google's big developer conference this week.
Each year, Google holds its primary developer's conference, Google I/O. If you're not a software developer, you might think that this is just a matter of shuffling ones and zeroes and of little interest.
However, Google typically also uses the keynote that kicks off Google I/O to reveal new hardware and software pitched directly at consumers. Last year it was all about Android P, Smart Displays and Google Assistant making haircut appointments for you.
The Google I/O keynote kicks off at 10am PT on 7 May 2019 in the USA, which equates to the following times in Australia:
QLD/NSW/ACT/VIC/TAS: 3am 8 May 2019
NT/SA: 2:30am 8 May 2019
WA: 1am 8 May 2019
Here's what we're expecting to see from Google at this year's I/O keynote:
Mid-range Pixel phones
They've been in the rumour mill ever since the Pixel 3 and Pixel 3XL were being mooted, but it appears that the mid-range Pixel 3 devices will finally break cover at Google I/O.
The Google Pixel 3a and Google Pixel 3a XL will see Google return to a more affordable space it hasn't occupied since the early days of its Nexus phone lines, but with specifications that mix and match the mid-range with some cutting edge Pixel features.
You could think of the Pixel 3a as a cheaper body Pixel 3, as it's rumoured to come with a 5.6-inch, 2,220 x 1,080 display packed into a plastic body. The processor reportedly drops to a Snapdragon 670 with 4GB of RAM and 64GB of storage. There's no word yet as to whether you'll be able to bump that up with MicroSD cards, but we wouldn't bet on it.
Google Pixel 3
Google's newest flagship
The Google Pixel 3 provides the best of Android and Google's own vision of a premium smartphone that's uniquely Google-centric.
The battery capacity on the Pixel 3a is said to be 3,000mAh, well in line with current mid-range phone battery expectactions.
Camera duties are said to be handled by a single 12MP rear camera and 8MP front camera. We can expect Google's AI-driven "Night Sight" camera to feature, but possibly not all the other camera goodies on the full-fat Pixel 3.
Google will also reportedly offer up a super-sized mid-range model, the Pixel 3a XL. That's a phone with a plastic body, 6-inch, 2,160 x 1,080 OLED display, the same Snapdragon 670 processor and 4GB of RAM, same 12MP/8MP camera array and (reportedly) a 3,700mAh battery. If that last rumour pans out, that will mean it's got the largest battery of any Pixel phone to date.
There's a lot of speculation around the pricing that Google will attach to these new phones, with some rumours suggesting price points as low as US$399, while others suggest US$500 as a more likely price. That would equate to somewhere between $570 and $716 for the Pixel 3a, and a little more for the Pixel 3a XL.
That kind of pricing would place the new mid-range Pixels at the higher end of the mid-range spectrum, but we'll have to wait and see what happens when they land down under. As yet there's no word on carrier availability, although the Pixel 3 and Pixel 3 XL both landed at all 3 big telcos, so there's plenty of hope of carrier choice for these phones too.
New Nest hardware
Nest has been a division of Google for quite some time now, although it's jumped from being its own entity to a spin-off of Google parent company Alphabet, before currently landing within Google's hardware division where it now sits. Nest's business model has been in the smart home, and it appears likely that we'll see new Nest hardware that merges the Nest vision with Google's own vision quite distinctly.
Current rumours suggest that we'll see a Nest Hub Max announced at Google I/O. This would apparently take the form of a Google Smart Display, similar to the existing Google Home Hub but in a larger form factor. Such a device would sit in direct competition to larger smart displays such as the Lenovo Smart Display, but presumably with more direct tie-ins to Nest products and services.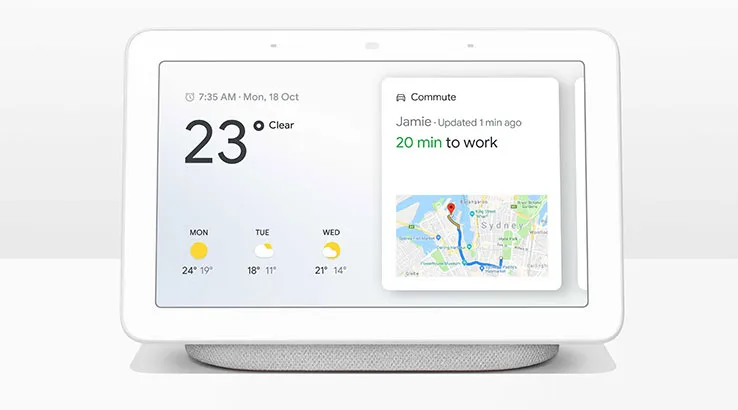 Buy Google Home Hub Charcoal
from The Good Guys
Control your home, search the web and watch YouTube on the small but powerful Google Home Hub.
View details
There's also the suggestion that we may see a Nest-branded version of the existing Google Home Hub, simply with Nest branding. We'll have to wait and see on that score.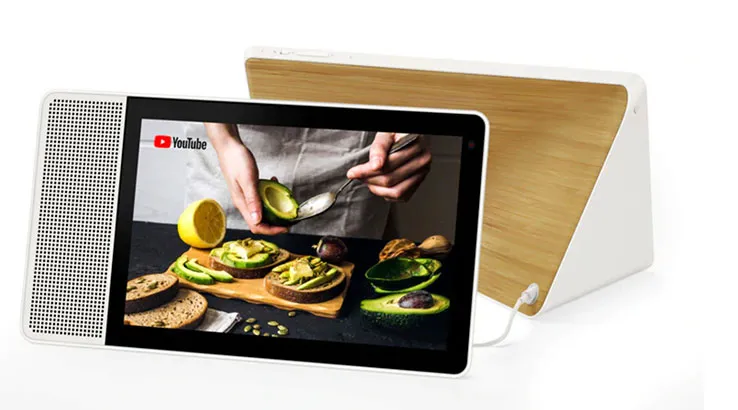 Lenovo Smart Display
from Lenovo
With a 10.1 inch display, side mounted speaker and integrated Google Assistant, the Lenovo Smart Display makes controlling your home and managing your life easy.
View details
New Android Q details
Google Pixel owners who don't mind a little instability have been able to play around with early Android 10 (Android Q) code for a little while now, but it's certain that we'll see more features for Google's next major operating system update announced at I/O.
It appears that we'll see an increased focus on privacy in the latest Android Q builds, with the ability to distinctly allow storage permissions for apps only to the areas they need, instead of the entire device.
Google also appears to be tweaking the "pill" navigation style first introduced in Android 9 ("Pie") with a range of possible navigation gestures designed to cut down on the quantity of on-screen clutter. That's a careful balancing act between visible fidelity and ease of use that Google will have to carefully manage.
Under the hood, Google may also play around with how larger Android updates are actually delivered. There's the possibility here that we may see larger chunks of Android updates delivered through a Play Store type mechanism, which could lead to phones that update themselves partially while you use them, rather than requiring larger updates and longer reboot times while they sort out every new part of the operating environment.
What we don't expect to see at Google I/O 2019 is the formal reveal of which dessert treat will get the Q name. Q is tricky to match to a sweet treat with truly international understanding; it could perhaps opt for the Turkish shortbread Qurabiya or the Iranian fried pastry Qottab. Either way, the official name release tends to be when the final code is available, typically more in the October to November timeframe each year.
Android for feature phones?
This one is a little more sketchy, although it would tie in neatly to Google's ambitions to bring Android to everybody. Android is a smartphone platform, and it's available on a number of very affordable handsets, including the low-cost Android Oreo Go options such as the Nokia 1 Plus, for example.
What's been suggested (and first reported by 9to5Google is that Google is working an Android offshoot for feature phones. Right now, Google does make some of its apps available for phones running KaiOS, such as the Nokia 8110, but not the actual Android platform.
Nokia 8110 4G
The banana phone is back
Simple and affordable, the Nokia 8110 4G offers a detox from the complexities of the modern smartphone market.
Getting Android working on an environment run by physical keys and tiny screens would be no mean feat, and there would undoubtedly be compromises along the way. It's a fascinating concept, but only Google knows if it's only an experimental project or something set to take the stage at Google I/O 2019.
A wacky headline-grabbing feature
Google I/O is a developer conference, so we're all but assured to see updates to services such as Google Automotive or its Google Stadia gaming service. But alongside those more regular updates, Google typically shows off at least one "wow" device or service. Last year, it was Google Assistant making a realistic call to a hair salon to book you an appointment as though it was a real person.
This year? Google's high on AI, so another AI-assisted stunt seems pretty likely. Then again, it could be an entirely new hardware category, a surprise appearance by Oprah Winfrey rocking a new generation of Google Glass, or something in-between.
We'll be providing full coverage of all the news out of Google I/O from 3am on Wednesday 8 May, so stay tuned for all the news and analysis you need.