What to expect at Apple's 25 March "It's show time" Event
Apple's expected to dive deep into the subscription streaming market at its upcoming launch event.
Apple has sent out media invites for an event to be held in the Steve Jobs Theater in Cupertino California at 10am PT on 25 March 2019.
While Apple never confirms anything specific prior to a launch event, the company is using the "It's showtime" tagline for the event, which gives us a pretty fair idea of what's likely to be unveiled.
Of course, it could just be that Apple's Tim Cook is a massive fan of classic cult flick Beetlejuice. But we doubt it.
What time will the Apple Event be on in Australia?
That pesky international dateline means that you'll have to get up a little early on 26 March 2019 to catch Apple's live stream of the event. 4am AEDT, to be precise, and even earlier if you're in Western Australia, the Northern Territory or South Australia.
Can I watch the Apple Event in Australia?
Yep. Apple Australia already has a placeholder image up at its local event site, which means that it'll stream it through compatible browsers at the very least. It should also pop up on the Apple Events channel for Apple TV owners.
So what can I expect to see?
Seeing is rather the point of this particular launch, at least according to current rumours. Apple last used the "It's show time" tag to launch the Apple TV all the way back in 2006, but it's expected to be pushing more in the way of software services rather than shiny new hardware this time around.
Specifically, it's said to be putting a much heavier focus on subscription services with a distinctly Apple flavour. Apple already has its Apple Music streaming platform to cover your tunes, but it's being suggested that it will launch an all-you-can-eat style newspaper and magazine subscription service for Apple users at the event. There's not much word on pricing or title availability, and the variety of publications may mean that it's a launch for the US only – at least at first.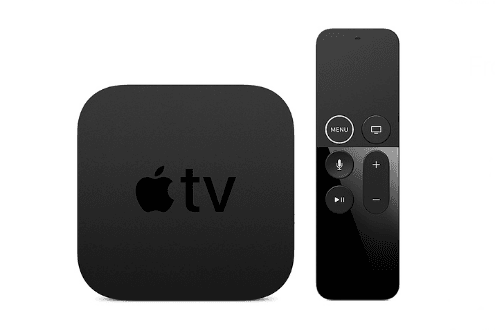 Buy Apple TV 4K
from Apple Store
The 4K Apple TV lets you watch a wide range of TV shows and movies from the App Store on your TV, as well as play games and enjoys apps designed specifically for the device.
View details
It's also expected that Apple will reveal some details around its upcoming video streaming service, set to take on the likes of Netflix, Stan and Amazon Prime Video. Apple has definitely invested heavily in video production of new series, but it's a supremely late comer to the space for the purposes of launching a subscription video service.
It's not expected that Apple's actual service will go live on 25 March, but that we may be presented with more of a picture of what it will be and when it's likely to become available. If Apple does stick to only offering up its own content, there should at least be few barriers to it launching that service globally.
Will there be new Apple hardware?
Maybe... but it seems less likely. There's some suggestion that Apple may use the event to refresh its regular iPad line, possibly to tie into the idea that the standard iPads are more consumer-centric devices.
There's also a few "missing in action" devices, such as wirelessly charging AirPods, or for that matter the whole Apple AirPower Charging Mat that could possibly make their debut.
If you're hanging out for a new iPhone, the odds seem incredibly slim that Tim Cook will unveil anything on that front. While Apple did at one time run with launching new iPhone SE models in the earlier part of the year, that space appears to be filled right now with the lower-cost Apple iPhone XR.
Apple iPhone XR
Apple's more affordable flagship
The iPhone XR provides Apple's latest processor and operating system in a package that's more affordably priced than the iPhone XS Max.
Do I really have to get up that early?
Not at all. We'll be covering all the news from Apple's 25 March 2019 event, so you'll be able to catch all the news, pricing info and analysis over breakfast (or at your leisure) on 26 March.