What to do on Boxing Day in Sydney: 15 ideas to cure the post-Christmas blues (or a hangover)
We know the feeling. You wake up the day after Christmas and realise you have ONE WHOLE YEAR to wait until you can do it all again.
We're committed to our readers and editorial independence. We don't compare all products in the market and may receive compensation when we refer you to our partners, but this does not influence our opinions or reviews. Learn more about Finder .
Your Christmas blues start to kick in and so does your hangover. What are you left looking forward to now? Sticky, humid January days and a whopping credit card bill. (P.S. We can help with that too).
Don't retreat back under the doona this Boxing Day. We've crowdsourced 15 hangover-bashing ideas to make this the absolute best Boxing Day yet.
1. Go for an outdoor swim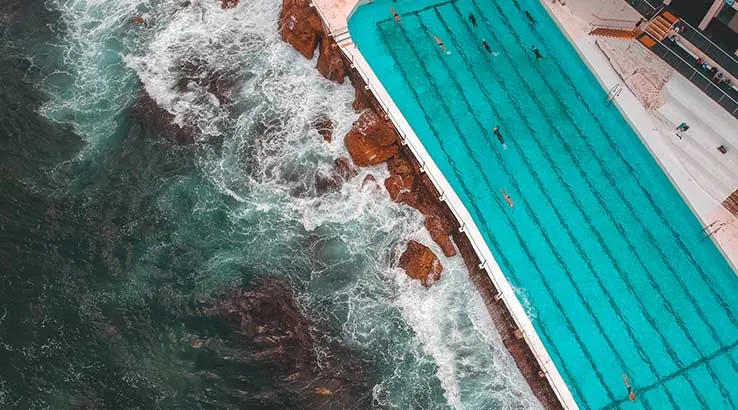 From Insta-perfect local creeks to sprawling, wave-battered ocean pools, Sydney has no shortage of sweet swim spots. Get a head start on those healthy New Year's resolutions and start Boxing Day with a cooling dip.
Our personal favourites include these great spots:
Queenscliff ocean pool (followed by an ice-cream cone on Manly Beach, naturally)
Isolated Gledhill Falls for adventure and rugged bush surrounds
Maccallum Pool for harbour and bridge views.
Need somewhere good for small children? Quaint and quiet Little Manly Beach has a child-friendly swimming net, relatively calm waters and a cute kiosk serving snacks.
---
2. Stay at home on the sofa and hit the (online) sales
We have one question: Do you really want to spend the day after Christmas trying to tackle the Boxing Day crowd? Nope, neither do we.
Boxing Day is a very important event in any shopaholic's calendar, but it also turns shopping into a migraine-inducing, elbow-bashing, bargain-hunter's jungle.
Trust us when we say this: be a true savvy shopper and stay at home. You can bag brilliant bargains on fashion, furniture, electronics, toys and travel all from the comfort of your sofa.
You'll even find online-only promo codes for extra savings that you wouldn't get in store. To navigate the online sales like a pro, check out our full guide of all the Boxing Day sales you need to know about.
---

3. Don't cook: Go out for lunch
After a tiring Christmas, there is nothing nicer than a slap-up Boxing Day feast – especially when you don't have to lift a finger.
From sticky dim sum dumplings in Chinatown to proper pub grub at your local, just make sure you book a table.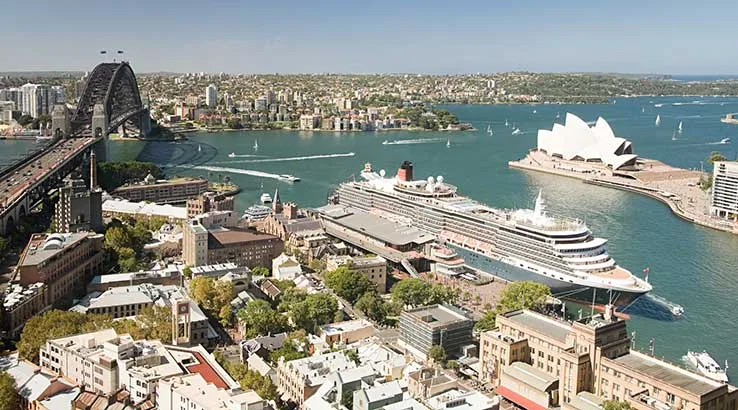 4. The Sydney to Hobart Yacht Race
This iconic Sydney event sees people from around the world navigate the 638-nautical mile course in one of the most challenging yacht races there is.
Want in on the action from the safety of dry land? Snag the hottest view and catch the beginning of this journey live.
Pack a picnic, find yourself a postcard-perfect spot on the harbour and settle in for the afternoon. Our top picks include Milk Beach in fancy Vaucluse, North Head National Park in Manly or Headland Park in Mosman.
---
5. Take a harbour cruise
Not a picnic and park kind of person? You're in luck: one of the best places to watch the race start is from the water itself, and we know where you can still book a private VIP sightseeing cruise on Boxing Day.
There are three choices:
Morning tea cruise
Afternoon lunch cruise
Sunset dinner cruise
---
6. Go to the cinema
Boxing Day is a very big deal for film buffs. That's because it's when you can catch some of the biggest summer releases.
Whether you're off to watch Star Wars or want to take the family to the next big kids' flick, not much beats settling into a comfy armchair, munching on popcorn and fixing your eyes on that super-sized screen.
Christmas in Sydney being a summer affair and all, outdoor movie experiences are all the rage on Boxing Day. Book a deck-chair or bean-bag and settle at Moonlight Cinema, the American Express Openair Cinemas or Westpac OpenAir Cinemas to name a few.

7. Escape to the Blue Mountains
Hankering to escape the city and breathe some fresh (blue-tinged) air? Hop in the car and escape to the Blue Mountains this Boxing Day. Super close to Sydney and almost otherworldly in appearance (the blue mist that hovers overhead is bordering on fairytale-like), the Blue Mountains is prime "mini break" territory for Sydneysiders.
Burn off excess Christmas calories with a hike in Wentworth Falls, meander Mount Wilson's gardens or relax in a kooky Katoomba cafe.
Book a Blue Mountains escape here
or a
day trip from Sydney here
.
---
8. Go to the theatre
Treat yourself to an arts or cultural experience and get tickets to the latest opera/theatre/musical production (strike out whichever isn't relevant).
Playing in Sydney on Boxing Day are Frozen at the Capitol Theatre and Pippin at Sydney Lyric. Tickets are available through Ticketmaster.
---
9. Harbour Bridge climb
We were surprised to find out that you can do this on Boxing Day, but we were mighty happy that you can.
Picture this: You're looking down on speck-like city buildings from a 52-ton steel frame while sparkling slate-tinged water simmers below and morning sunbeams warm your shoulders. Goodbye post-Christmas blues!
---
10. Visit a museum or art gallery
Culture vultures and art addicts can get their fix on Boxing Day, too. A lot of the city's art galleries and museums stay open for most of the day. Here's where you can go:
Australian Museum - Times TBC
Australian Maritime Museum - 10.30am-4pm
Museum of Sydney - 10am-5pm
Powerhouse Museum - 10am-5pm
Art Gallery of NSW - 10am-5pm
MCA - 10am-5pm
State Library of NSW - 10am-5pm

10. TV binge
OK, let's be honest. While everything on this list sounds tempting, this one wins the award for most realistic.
You have more than a few binge menu items to choose from. Here's our handy streaming hub for everything you need to know.
---
12. Volunteer
Volunteering around Christmas is a great way to embrace the festive spirit – and Boxing Day isn't too late. Give the gift of your time and help out a worthy cause.
There are loads of causes around Sydney, such as children's charities, St Vinnie's and soup kitchens, that would love your help.
Here's a great guide to figuring out what you can do if you don't know where to start.
---
13. Book that travelling adventure
Hoping to cure a case of wanderlust? Boxing Day is a top-notch time to book a holiday.
It's not just department stores that have those mega sales on 26 December, most major airlines and online travel agents slash their prices too.
If you've been waiting all year to book that Euro-trip or Bali beach break, Boxing Day is the time. To help you, we have a list of the best Boxing Day travel deals right here.

14. Watch the cricket
Join an Aussie Boxing Day tradition and watch the 26 December cricket test match.
Either watch from home or find a fun sports bar and meet some friends.
Options include the Pyrmont Bridge Hotel and Churchills Sports Bar in Kingsford.
---
15. Tandem skydive
The ultimate bucket list item that's on many a list, but how often does it actually get ticked off?
We think there's no better time than Boxing Day. Stay with us here, we're very serious. Here's why:
You're not at work.
It's the height of summer.
You probably need a rude awakening from a post-Christmas slump.
You don't have to go far to tick this one off as you can skydive in Wollongong, Newcastle and Hunter Valley.
---
Boxing Day deals aren't available yet, but here are some deals you can get right now:
Search in the bar below for a destination, airline or booking site to find a bargain: