What is gluten?
We answer all the questions you have about gluten and what it means to have an intolerance or coeliac disease.
We're reader-supported and may be paid when you visit links to partner sites. We don't compare all products in the market, but we're working on it!
You have probably heard the term "gluten-free" thrown around by the media and seen it written on many a cafe menu, but what exactly is gluten and why are so many people seemingly hell-bent on avoiding it? With a rising number of people going gluten-free, we take a look at where gluten is found, whether gluten-free equates to healthier eating and how many of us actually need to put down the bread stick and consult a doctor.
How can this guide help you?
What is gluten?
Gluten is a plant protein that is found in many grains such as wheat, rye, oats, barley and triticale (a wheat/rye hybrid). The elastic texture of gluten helps it to bind dough to create bread and other baked goods (think cakes, cookies, pastries and pizza). Gluten is also commonly found in pasta, noodles, cereals, sauces, salad dressings, food colouring, malt, soups and beer.
An important thing to remember if you want to go gluten-free is that gluten is not just reserved for food and drinks. You can also find it in some vitamins, supplements and medications. If you have a medically diagnosed reason to avoid gluten, ensure that you consult with a healthcare professional about which brands are safe for you. Some lipsticks and lip glosses also contain gluten, which can be a problem if you unintentionally ingest them, so it's best to read the ingredient list or contact the brand before making a purchase.

Symptoms of gluten intolerance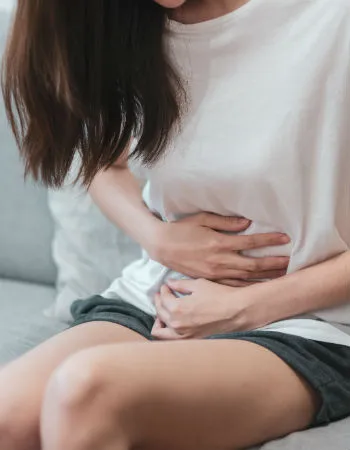 For some people, consuming even small amounts of gluten can have consequences ranging from uncomfortable to downright painful. Having an adverse reaction to gluten is known as gluten intolerance, gluten sensitivity or non-coeliac gluten sensitivity.
A gluten intolerance can be difficult to diagnose, but there are telltale signs and symptoms, including the following:
Bloating
Abdominal pain
Diarrhoea and constipation
Fatigue
Body aches and pains
Poor concentration
Headaches and "brain fog"
How is a gluten intolerance diagnosed?
A gluten intolerance is a physical condition that occurs when your body identifies undigested gluten proteins as harmful. This triggers an immune response which irritates your gut and results in the symptoms listed above. The severity of these symptoms will depend on the individual; however, it is important to seek professional help if you suspect you may have an intolerance, even if your symptoms are not overly aggressive.
There is currently no test for gluten intolerance. The diagnosis is often made once those who report discomfort test negative for a wheat allergy or coeliac disease. As gluten intolerance symptoms are fairly generic, you will need to work with your doctor in order to establish a clear connection between your food intake and your symptoms to confirm the diagnosis. Keeping a food journal and writing down what you're eating and what symptoms you are experiencing afterwards is often the first step.
What is the difference between a gluten intolerance and coeliac disease?
While a gluten intolerance can be uncomfortable and can result in undesirable side effects if you eat the wrong food, coeliac disease is much more serious. Coeliac disease is an autoimmune disease that causes your body to produce antibodies in response to eating gluten. This can cause permanent damage to your gut lining and make your immune system destroy your body's villi. Villi are the parts of your small intestine that are responsible for absorbing nutrients. Without them, you can suffer from malnutrition, which can lead to many more health problems.
Symptoms of coeliac disease
The symptoms of coeliac disease are similar to that of a gluten intolerance (see above), though other signs can include the following:
Anaemia
Nausea
Vomiting
Weight loss or weight gain
Coeliac disease is caused by a gene that predisposes you to the disease, so it's worth finding out if anyone else in your family has the condition. If you do carry the gene, it does not necessarily mean you will develop the disease, but it could occur at any time. Relatives of those with coeliac disease should be informed and immediate family should be tested for the disease.
How is coeliac disease diagnosed?
With the undesirable side effects of coeliac disease, it may seem obvious that you should stop eating gluten straight away, but you shouldn't completely cut gluten out of your diet until a proper medical diagnosis has been established. By cutting gluten out of your diet beforehand, tests for coeliac disease can give a false negative result. If you remove gluten from your diet, you need to reintroduce it for at least six weeks prior to testing for the disease.
The first step in the diagnosis process is the "gluten challenge", where you will need to eat a minimum of four slices of bread (two if you're a child). You will then need to have a blood test to measure your antibody levels. These levels are usually higher in people who have untreated coeliac disease.
Finally, you will need to have a small bowel biopsy to confirm the diagnosis. This involves a gastroscopy procedure where tiny samples of your small bowel are taken. The procedure is done under a light anesthetic and only takes around ten minutes. Before you undergo testing, make sure to compare your health insurance to ensure you're covered for any expenses.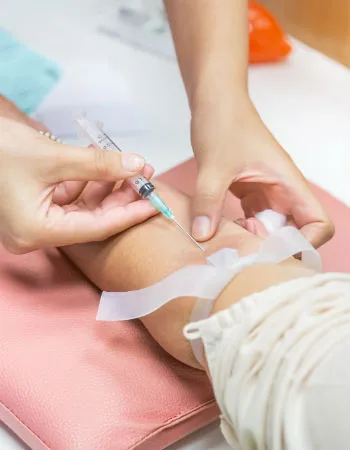 How are coeliac disease and gluten intolerance treated?
Coeliac disease is a chronic autoimmune disease, meaning that your sensitivity to gluten is lifelong. Therefore, the only way you can treat the disease is to follow a strict gluten-free diet. The good news is that by removing gluten from your diet, your gut may eventually heal itself and the majority of the symptoms will stop. In some cases, you may even be able to reintroduce some gluten to your diet. However, this is unlikely if you have a severe reaction to gluten.
As with coeliac disease, if you have a gluten intolerance, you should avoid gluten. If your symptoms are less severe, you may be able to have it in small amounts.
What does "gluten-free" mean?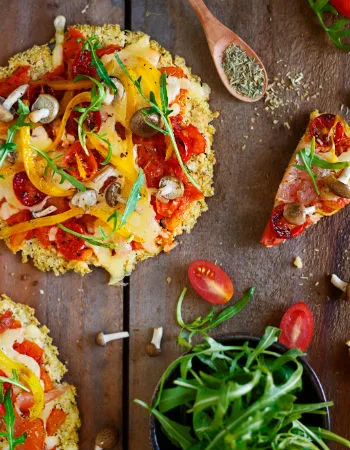 As the name would suggest, gluten-free foods do not contain any gluten. If you have coeliac disease or a gluten sensitivity, there are plenty of foods you can eat without needing to read a label. These include meat, fish, fruits, vegetables, rice and lentils. However, when it comes to packaged foods, you can have a tougher time avoiding gluten.
Luckily, society is becoming more aware of food sensitivities and gluten-free items are becoming more readily available. This means that instead of having to completely cut out foods such as bread, pasta, breakfast cereals and pizza, you can now find gluten-free versions. As grains such as corn, rice, buckwheat and quinoa do not contain gluten, they are often used to make gluten-free alternatives.
What is the difference between "gluten-free" and "wheat-free" ?
Gluten-free and wheat-free are terms that are often used interchangeably, but they are not the same thing. Wheat is a grain while gluten, although found in some grains, is a protein. This means you can have a wheat intolerance but still consume other types of grains without issue. A gluten intolerance means that you cannot have grains, or only have them in small amounts, depending on the severity of your condition. It is important to read the information on the food you buy to ensure it is safe to eat depending on your diagnosis.
Are gluten-free products healthier?
For most people, gluten is perfectly fine and even beneficial as part of a balanced diet. So why are people cutting gluten out if they don't have a medically diagnosed issue with it? Where the confusion seems to lie is in the types of gluten people are consuming. As a lot of gluten is found in baked sweets and foods that are processed and high in simple sugars, it's easy to assume that gluten is unhealthy and should therefore be axed from your diet.
In actuality, you can also find gluten in foods that are rich in whole grains. As many grains containing gluten are low in fat and a great source of fibre and complex carbohydrates, you may be missing out on a key staple for a healthy diet if you cut gluten from your diet unnecessarily.
Others may assume they have an intolerance without ever receiving a proper diagnosis. As food intolerances are becoming more commonplace, some people may associate their stomach aches with a gluten sensitivity and simply cut it from their diet. If you are having cramps, pain or other symptoms after eating, it's best to keep track of it in a diary and consult a healthcare professional. There are other food allergies, such as a dairy intolerance, that could be causing you discomfort or your symptoms may be from another condition entirely, such as Irritable Bowel Syndrome. Either way, it is best not to self-diagnose and put yourself at risk of further complications.
Overall, gluten-free products are not necessarily healthier for you. Going gluten-free is a prescribed treatment plan for those who really need it, not a fad diet. If you do have coeliac disease or a gluten intolerance, removing gluten from your diet and replacing them with gluten-free alternatives is a no-brainer. If you have coeliac disease, then you need to avoid gluten completely, and if you have a gluten intolerance, then you need to greatly minimise your consumption.
Where to shop gluten-free products
You can shop for gluten-free products at major supermarkets such as Woolworths and Coles. Many of these items will be in the health food section; however, with some expert label reading, you can shop the other aisles too.
Health food shops are another great place to look for gluten-free goodies. Specialty food stores catering to those with special food needs are also becoming more commonplace. Do a quick Internet search to see if there are any specialty grocers or bakers near you.
There are also online delivery services specialising in gluten-free produce such as The Gluten Free Meal Company, Sprout Market and Happy Tummies.
Note: Many restaurants are now gluten-free, meaning that a minimum 50% of their menu is coeliac-disease friendly, so you aren't limited when it comes to eating out either. Check out the best gluten-free restaurants in Sydney to plan your next night out.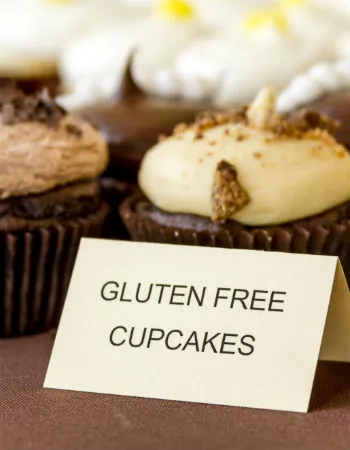 Foods you didn't know contained gluten
While people with an intolerance for gluten often become pros at label-reading, there are some sneaky food items which you may not think to check. These include the following:
Soy sauce
Potato chips
Lunch meats
Candy bars
Hot dogs
Barbecue sauce
Curry powder
Ice creams
Licorice
Instant ramen noodles
Naan bread
Packaged gravies
Panko breadcrumbs
Pickles
Wasabi
Note: Many of these items are dependent on the brand. For instance, many ice creams are gluten-free; however, some use wheat flour as a thickening agent. You may not have to avoid all of the foods on this list, but it is best to read the labels and contact the brand if you are unsure of the ingredients.
More about health and wellbeing
Images: Shutterstock
More guides on Finder