How do credit card refunds work and how long do they take?
Credit card refunds are pretty simple but take about 5 days. Discover the steps you need to take to request one successfully.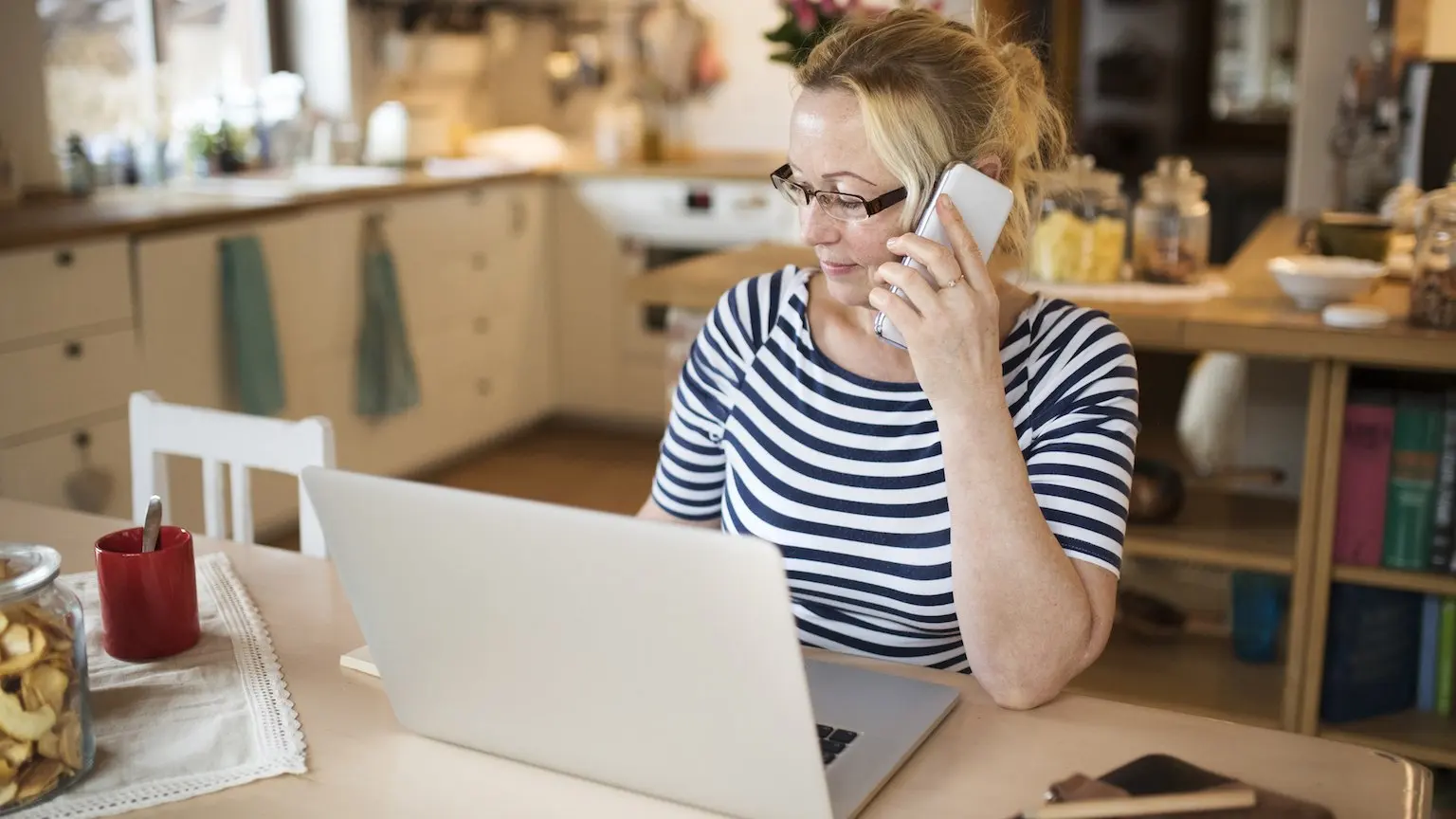 We're reader-supported and may be paid when you visit links to partner sites. We don't compare all products in the market, but we're working on it!
If you're overcharged for a transaction or you didn't get what you paid for, you can request a refund to your credit card. In some circumstances, you might also need to contact your credit card provider to get a refund.
In this guide we take a look at the type and timeline for credit card refunds, how they work and other factors to consider so that you can take the right steps to get your money back.
Is your refund taking a while? Pay your credit card bill anyway
Credit card refunds usually take about 5 business days to process, so don't worry if you don't see it on your account statement immediately. If you receive a bill during this period, pay the balance anyway. Doing this prevents you from accruing interest and will result in a credit to your account. If you are worried that the refund isn't being processed, you can call the bank. A list of most institutions' contact information is listed in the table below.
See Finder's article on what to do if you want to request a refund after you've paid the credit card bill for more information.
How to contact your bank to request a refund
If you need to request a refund on your credit card, you should contact your card issuer as quickly as possible. You can find the contact details for most of the major banks and card providers in Australia below:
What are the types of credit card refunds?
There are two main ways to get a credit card refund, which we've outlined in detail below:
Point of sale or merchant refunds. If you want to return a purchase, find you have been incorrectly charged or want a refund for non-delivery of items you've paid for, your first step should be to contact the merchant. The representative you speak to will refer to the credit card refund policy to make sure the claim is eligible and then guide you through the refund process. Merchants can also remove pre-authorisations that "hold" funds in your account before or after a full payment is made (think hotel bookings).
Chargebacks. If the merchant does not agree to reverse the credit card transaction, you can dispute it by requesting a "chargeback" through your credit card provider. This type of credit card refund involves the bank reversing all or part of the amount of the disputed transaction. Chargebacks are done in accordance with the applicable card terms and conditions set by Visa, Mastercard or American Express and often take longer to process than merchant credit card refunds.
When can I get a credit card refund?
There are many instances when you can get a credit card refund, either through the business or your credit card provider, depending on the circumstances. Some of the most common scenarios include:
Multiple transactions. When the same transaction is charged to your account more than once.
Returned items. If you return an item to the merchant and meet the return policy requirements.
Incorrect transaction. If it is clear that you did not carry out the transaction.
Lost or stolen. If the card was used fraudulently after it was reported as lost or stolen.
Faulty products. When the equipment used to process the transaction is found to be faulty.
When can't I get a credit card refund?
There are some situations where you won't be eligible for a credit card refund. These include:
Don't meet return policy. If you return an item to a merchant but don't meet the return policy requirements (e.g. item is worn).
Shared credit card details. If you have shared your credit card or credit card details with other people.
Failed to report a lost or stolen card. If you don't report a lost or stolen credit card straight away.
You might also be unable to get a credit card refund if the charges are "pre-authorised" and meet the standard practices of a merchant (i.e. a hotel or airline that "holds" funds for a set period of time in case of incidental charges). In this instance, you could contact the merchant to request a release of the funds, rather than an actual refund.
How do I get a credit card refund?
The credit card refund process can vary depending on the merchant and your circumstances, but generally follows the steps below.
Contact the merchant. Get in touch with the merchant involved in the transaction and let them know you want a refund. Make sure you explain the reason for the refund and ask if there are any specific details they will require.
Organise your required documents or items. If you are returning an item for a refund, follow the requirements outlined for a postage or in-store return. If you are requesting a refund for some other reason, provide the merchant with supporting documents. For example, you may need the original receipt or credit card statement details that show you have been incorrectly charged.
Provide your credit card details. Present the credit card that you have used for the transaction, or securely give the merchant details of the card (if over the phone or online) so that they can process the refund.
Sign any required documents. Carefully read and fill out any return or refund documents as requested by the merchant. This is for their records and helps them verify the refund.
How can I request a chargeback?
Getting a credit card refund from a merchant is relatively straightforward, which is why it's usually the first port of call. The chargeback process, may involve a little effort:
Contact your credit card provider. Explain the situation to your card issuer in detail. They may advise you to contact the merchant again before proceeding with the chargeback.
Provide evidence of the issue. Your provider may ask you for verbal or written details of the incorrect charges and you could have to fill out a credit card dispute form. Provide as much information as possible, including statements, receipts and any other details about your contact with the merchant.
Wait for a response. The credit card refund laws around chargebacks require banks to wait up to 45 days for a merchant to respond to your dispute claims. If the merchant does not respond in that time, your dispute will be approved and you'll get your money back. If they do respond, further steps will be taken to resolve the situation. You can request updates from your provider during this time, but will have to wait it out before you can get a refund.
Provide any further details. If the merchant accepts the dispute, your refund will be processed as usual. If they reject it, your provider may ask for further details until the situation is resolved. Most credit card providers aim to provide an outcome within 45 days, but in some cases it could take up to 120 days for the provider and merchant to resolve the dispute.
How long does a credit card refund take to show up on Internet banking?
Credit card refunds from merchants. Refunds from a merchant can take from 2 up to 90 days to be processed, although the average is about 5 business days. It's important to note that during this time the original purchase could still be listed on your account and accrue interest if you carry a balance on your credit card. You can contact individual merchants to find out how long they will take to process the refund or to request a faster refund.
Credit card chargebacks. The transaction dispute process requires providers wait for a response from the merchant before processing any eligible credit card refunds. This means that the time it takes for a credit card chargeback refund to show up on your account varies and could be anywhere from a week to several months. During this time, your credit card provider may freeze interest charges on the disputed amount, or increase the funds available on your account. Check with your specific provider to find out more.
What are the other factors to consider when requesting a credit card refund?
Time limit. Merchants outline the amount of time you have to legitimately request a refund, so check individual policies before making any transactions. For chargebacks, you usually have to dispute the credit card transaction within 30–90 days of when it first appears on your credit card statement.
Interest charges. Depending on the circumstances of your credit card refund, you may be charged interest during the refund process. But if you have lodged a chargeback claim with your credit card provider and it is approved, you should be refunded the full amount as well as any interest that was charged on it during the investigation.
Refund payments. If money is returned to your account, the funds are considered a credit to your account. This means a refund will not count as a payment towards your balance if you need to pay the minimum amount due for the statement cycle.
Credit card refund fees. While there shouldn't be a fee for refunds processed by a merchant, some banks do apply a fee for chargebacks. Third-party payment processors such as PayPal or SecurePay may also charge additional fees for credit card refunds, with the cost typically ranging from $10–25.
Whether you need a credit card refund for non-delivery, incorrect charges or simply a change of mind on your purchases, the quickest and easiest option is to contact the merchant directly. If that doesn't work, you can dispute the transaction through your credit card provider to get a chargeback.
Insights in the Finder app
Want to give your savings a boost?
The Finder app hunts down personalised ways for you to save. You could save on your bills, mobile plan, credit card, insurance and more. Pop in your phone number below to get your download link.
By submitting your phone number, you agree to the Finder privacy policy and terms of use
Picture: Getty
Back to top
More guides on Finder