Western Australia travel restrictions: Where you can go in August 2020
What you need to know before you pack up to go exploring in your own backyard.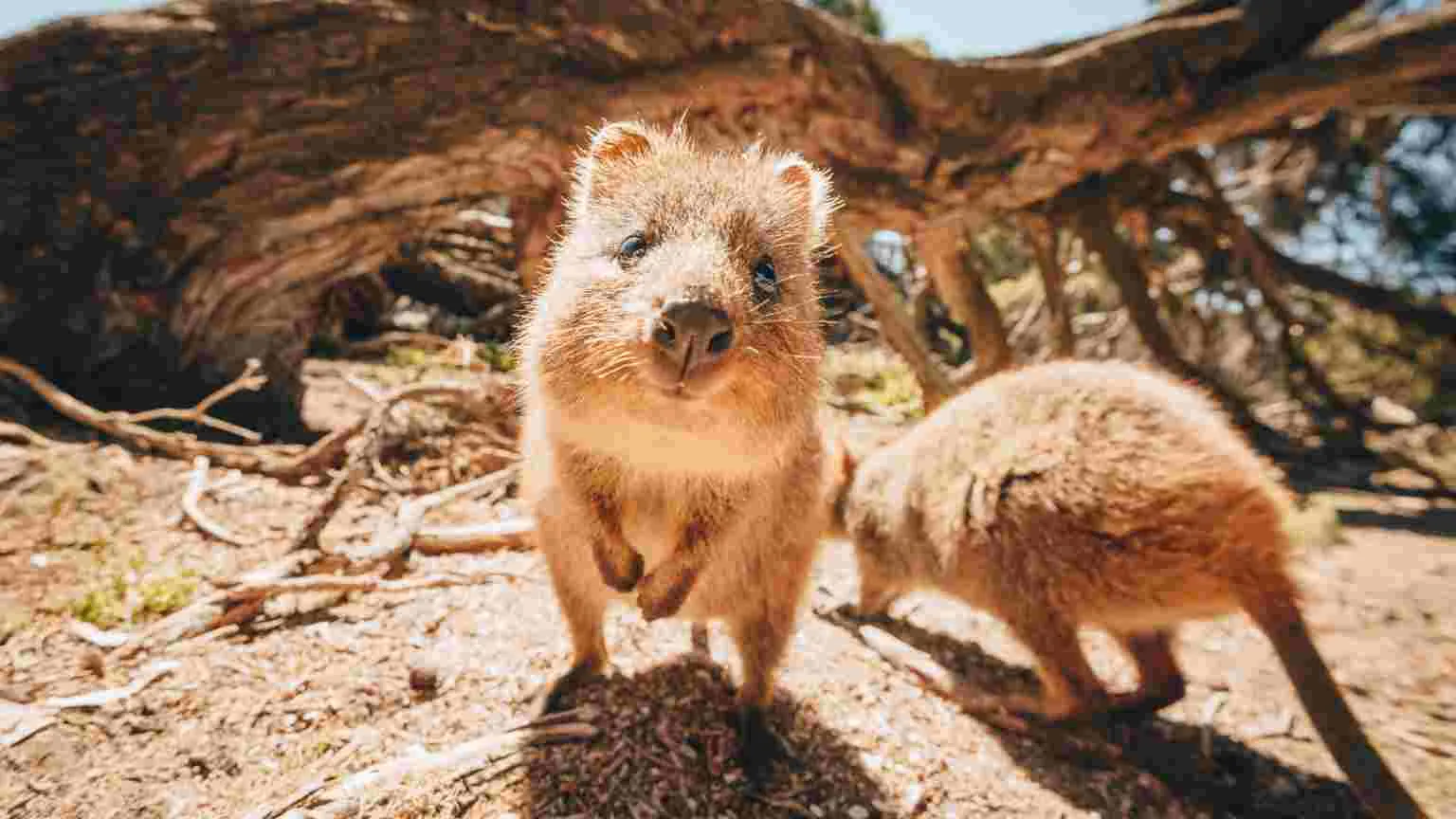 As of 5 June, travel restrictions have eased, allowing Western Australians the freedom to roam around the state in search of sun, surf and adventure. The only exception is travel to remote Australian communities, which remains off limits for now.
So what can you expect when you do head out? Well, physical distancing measures and increased hygiene practices will be in place. This means a slightly different travel experience to what you're used to.
So, what do you need to know?
If you're in Perth, or travelling to Perth, we recommend checking out our guide to what's open in Perth for up-to-date details on restaurants, entertainment venues, shopping centres and open spaces. For everything else, keep reading.
Accommodation in Western Australia
All accommodation, including hotels, motels, campgrounds, private and rented holiday homes and staying with friends and family, is allowed in Western Australia.
Staying with friends and family
Western Australians can stay overnight with friends or family without restriction. That being said, anyone who's 70 or over or in a high-risk category may wish to reconsider travelling or having friends over.
Staying at a hotel
Hotels, hostels and private accommodation such as homeshares and holiday homes are open across WA. When you arrive, there may be extra physical distancing measures in place such as a booking system to use the pool and gym in order to limit numbers. Your hotel should let you know of any COVIDSafe details when you book. Alternatively, head to its website for the latest information.
Staying in a holiday home
Western Australians are free to travel to and stay in holiday homes without restriction. Booking a holiday home through Airbnb or Stayz is also permitted, though it's advised that you seek out entire homes or apartments to avoid any shared spaces.
Staying at a hostel
Hostels are permitted to reopen and, similar to hotels, strict measures are in place to align with physical distancing and hygiene requirements.
Multi-share room capacities have been reduced to comply with the 2-square-metres-per-person rule, and increased cleaning measures are in place, as are hand sanitisation stations for guests and workers. You may also discover that communal areas, such as kitchens and lounges, are either closed or have their capacity limited.
Camping and caravanning
Campsites across the state are back up and running, including their communal facilities. There are no maximum limits to the sites, however, you should still maintain physical distancing when socialising with anyone outside of your party. Some campsites might require pre-booking. Visit the Parks and Wildlife Service site to find out more.
---
Tours in Western Australia
From wine tours and tastings to tour buses and scenic flights, tours have been given the green light to start up again.
Maximum gathering limits of 100 people per indoor space and 300 people per outdoor space apply to venues such as wine cellars. This is on top of the 2-square-metres-per-person rule. Scenic flights, charter boats, buses, skydiving and other transport-based tours are exempt from this physical distancing rule.
---
Tourist attractions in Western Australia
Galleries, museums, historic sites, cinemas and amusement parks have all reopened across Western Australia, as have major tourist experiences such as cycling around Rottnest Island and whale watching in Augusta.
RedBalloon
has a stack of experiences that you can book right now, to experience as soon as tomorrow or further into the future:
National parks
Camping, hiking, day trips, multi-day trips and picnicking are all allowed in Western Australia's national parks.
The following popular parks and regions have reopened:
Ningaloo Coast
Yanchep National Park
Kimblerley, including King Leopold Ranges Conservation Park, Windjana Gorge and Purnululu (remote communities are closed and Mitchell River requires a visitor pass)
Leeuwin-Naturaliste National Park, including Calgardup and Giants Cave
Walpole-Nornalup National Park, including Tree Top Walk
Karijini National Park
Fitzgerald River National Park
Cape Le Grand National Park
Cape Range National Park
Nambung National Park
Kalbarri National Park
Popular parks that are closed due to construction or seasonality include:
Penguin Island – closed for the season until September 2020
William Bay National Park – closed for upgrades
Beaches and local parks
All beaches and local parks in Western Australia have reopened, with physical distancing requirements in place.
---
Getting to and from your holiday
You can travel by land and air across Western Australia without restriction. Because social distancing isn't required on transport in the state, there are no limitations. However, travellers are still encouraged to keep their distance from anyone outside of their travel party if possible.
Driving within Western Australia
You can drive your own vehicle throughout Western Australia for travel and recreational purposes. The only exception is to remote communities. You can also hire a car for your own leisure travel.
Flights within Western Australia
There are no restrictions as to who can book flights from or around Western Australia. However, keep in mind that many airlines have pared back or cancelled some or all of their services.
At the time of writing, only Qantas and Air North are offering instate services. On top of a limited frequency of flights, services are generally more expensive than they were before COVID-19. You can check flight routes and prices on Skyscanner.
When flying, you'll likely notice added health and safety measures such as enhanced cleaning and masks and sanitising wipes for all customers.
It's advised that Western Australians don't travel interstate, unless it's essential. If you do, you may be subject to mandatory isolation in both directions.
Bus and coach services
The wide network of bus and coaches that operate in Western Australia are still available to book, with some restrictions:
South West Coach Lines: Services are running to connect Perth with the South West destinations of Busselton, Margaret River, Collie, Bunbury, Manjimup and Dunsborough, including an express weekend service. Services to Busselton Margaret River Airport are temporarily suspended.
Integrity Coach Lines: Coach travel on this hop-on, hop-off service is only available for essential travel. No tourists are to travel to regional communities.
Transwa: All coach services are still running. Transwa services Perth, East Perth, Geraldton, Kalbarri, Meetkatharra, Albany, Gnowangerup, Katanning, Esperance, Hopetoun, Augusta, Pemberton and Boyup Brook.
TransRegional: Running as normal. TransRegional buses operate in Albany, Broome, Bunbury, Busselton/Dunsborough, Carnarvon, Collie, Esperance, Geraldton, Kalgoorlie, Karratha/Roebourne, Kununurra, Manjimup, Narrogin and Port Hedland.
Greyhound: Services from Broome to Darwin, Fitzroy Crossing and Halls Creek are operating. However, if you're crossing the border into the Northern Territory, you may be required to self-isolate, unless you're exempt. When returning to Western Australia, you must have sought exemption prior to travel and self-isolate upon your return.
Chartered services with companies like Murrays, Thomson, Horizons West and Perth Bus and Coach Charter are available to get you between cities.
Train services
Transperth: Public rail transport in Perth is running as normal.
Transwa: AvonLink, MerrendinLink, Australind and Prospector services are running as normal.
Indian Pacific: Journeys are suspended until 31 August 2020, however, bookings are open for April-November 2021.
Ready to explore Western Australia? Check out the latest deals
---
Frequently asked questions about travelling in Western Australia during COVID-19
How far can I travel from home?
There are no limits as to how far you can travel within the state.
Are there any regional travel restrictions?
Yes. Remote Aboriginal communities are closed for non-essential travel. Otherwise, you're free to travel within the state.
Can I travel to Western Australia if I live in another state or territory?
No. Only essential travellers who have sought exemption to enter Western Australia may enter. Depending on your circumstances, you may also need to self-isolate for 14 days when you arrive.
Do I need to limit the number of people I travel with?
No. There are no gathering limits. However, physical distancing should be maintained with anyone from outside of your household.
Do I need to pre-book to visit restaurants and attractions?
No. Most venues won't require you to pre-book, unless this is standard practice for them.
Will I need to self-isolate or go into quarantine when I return from my trip?
No. If you're travelling within Western Australia, you won't need to self-isolate or quarantine when you get home. This only applies if you travel outside of the state.
Related Posts