UPDATED: Western Australia border reopening | What to know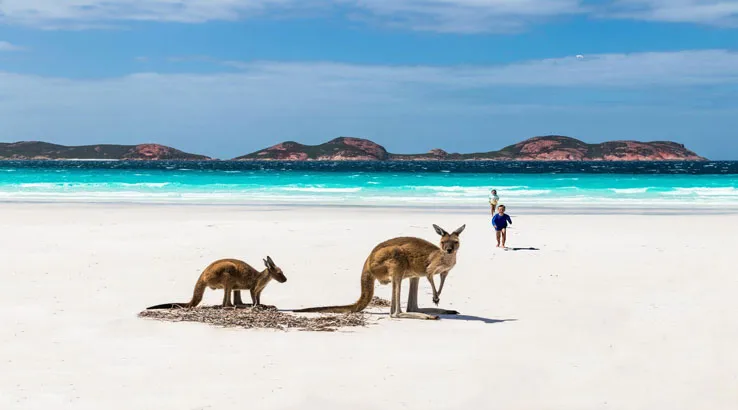 Find out if you're eligible and what you need to do next.
Hello Western Australia! The state premier, Mark McGowan has announced the WA border is officially reopening to New South Wales and Victoria from midnight, 8 December 2020 without the need for isolation.
As of 14 November 2020, residents of Queensland, Tasmania, Northern Territory and the Australian Capital Territory have been able to cross into Western Australia.
Our western state remains closed to South Australia as it's still considered medium-risk until 11 December 2020.
Mr McGowan has said, "I want all Western Australians to know that every decision we have made throughout the pandemic has been made to protect our community based on expert health advice."
What's next?
For those of you who wish to travel to Western Australia, you must apply for a G2G Pass. All travellers who arrive at Perth airport are required to take a health screening and temperature test. A COVID-19 test may take place if necessary.
Travellers can expect a health check reminder one week into their stay via text message.
This also applies to border arrivals. The premier saying that "Cross-border arrivals will be met at the border checkpoint for a health screening and to have their G2G pass declaration verified".
Already have your bags packed? Check out Skyscanner to lock in your flights.
Find inspiration
From the beaches of Cape Le Grand to the vineyards of the Margaret River, discover some of the best places to visit in Western Australia.
With the school holidays starting just a month after the border opening, sort out your family getaway with a trip to Broome, Exmouth or even Rottnest Island.
Or, kick off the new year with your special someone by indulging in a romantic getaway to our most western state.
Don't miss a thing by heading to our domestic travel restrictions pages for all the latest.
This news article was originally published on 2 November 2020 but has been updated with New South Wales/Victoria border updates on 1 December 2020.