Weekend loans
Most lenders operate during business hours, so here's what you need to know if you're applying for a loan close to the weekend.
We're reader-supported and may be paid when you visit links to partner sites. We don't compare all products in the market, but we're working on it!
Short term lenders can usually provide funds between an hour and one business day, but there is a cut-off point to apply if someone requires the cash on the weekend. If it's close to the end of the week and you're considering a small loan, use this guide to find out when you'd need to apply by to get the funds in time, to compare loan options and discover the factors you should weigh up before applying for a short term loan.
Are you struggling financially?
If you're struggling financially and would like to speak to someone for free financial advice, information and assistance you can call the Financial Counsellors hotline on 1800 007 007 (open from 9:30am to 4pm, Monday to Friday). If you are suffering financial problems related to the coronavirus pandemic you may be eligible for additional support. Find out more here: https://www.finder.com.au/coronavirus-financial-help

⚠️ Warning about Borrowing

Do you really need a loan today?*
It can be expensive to borrow small amounts of money and borrowing may not solve your money problems.
Check your options before you borrow:
For information about other options for managing bills and debts, ring 1800 007 007 from anywhere in Australia to talk to a free and independent financial counsellor
Talk to your electricity, gas, phone or water provider to see if you can work out a payment plan
If you are on government benefits, ask if you can receive an advance from Centrelink: Phone: 13 17 94
The Government's MoneySmart website shows you how small amount loans work and suggests other options that may help you.
* This statement is an Australian Government requirement under the National Consumer Credit Protection Act 2009.
Compare short term weekend loans now
Compare short term loans in the table below. Learn more about the loan in a product review by clicking 'More info' or select 'Go to site' to submit an online application.
Sunshine Short Term Loans
This is a short-term loan offer with a fast and easy online application for good or bad credit borrowers. You can
apply today to get approved
for up to $2,000. Get your loan funded in 30 minutes - conditions apply.
Loan Amount: $2,000
Loan Term: 9-14 weeks
Turnaround Time: 30 minutes - conditions apply
Fees: 20% of loan amount + 4% of loan amount each month
Bad credit borrowers OK
Quick & easy Approval
Go to site
More info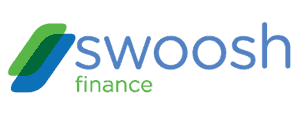 Swoosh Finance
Borrow up to $4,584
Loan term up to 1 years
Instant online decision
100% confidential application
Swoosh Finance
Swoosh Finance offer fast, reliable, and hassle-free secured loans up to $4,584 for when you are in need of money.
Loan amount: $4,584
Loan term: 60 days -12 months
Turnaround time: Next business day
Fees: $416 + 47% p.a. of borrowed amount
When to apply to receive a loan by the weekend
| Brand | Can you get a weekend loan? | Conditions for same-day cash | Loan amounts | More details |
| --- | --- | --- | --- | --- |
| Cash Converters | | Apply at any time for a cash advance in-store. | $100–$2,000 | More |
| Cash Train | | Customers that bank with one of the Big Four can receive it on the same day. The loan needs to be approved by 2pm on a business day. | $200–$2,000 | More |
| enably | | Approval takes one hour and you'll be transferred funds minutes after if bank with CommBank. Other banks usually receive funds the same business day. | $200–$2,000 | More |
| MoneyMe | | Apply during business hours on Friday, approval and funds transfer takes one hour. Receiving funds depends on bank processing times. | $500–$50,000 | More |
| Nimble | | Loan needs to be confirmed before 4:30pm to receive within the hour. | $300–$5,000 | More |
| Sunshine Loans | | Loan needs to be approved within business hours to receive it within the hour. | $150–$2,000 | More |
| Swoosh Finance | | Loan needs to be approved by 3:30pm to be transferred overnight. | $2,000–$4,584 | More |
| Wallet Wizard | | Loans need to be approved by 2:30pm to receive same-day funds. | $500–$5,000 | More |
Weekend loans comparison
Should you really get a loan for this weekend?
Before applying for a short term loan, applicants should ask themselves the following questions to ensure they can afford to repay the loan and that they're eligible to apply:
Do you really need it? Think carefully about what you need to spend money on this weekend before you take out a loan. Borrowing money from a payday lender is expensive and should only be used as a last resort.
Can you afford the repayments? Short term loans can be expensive, so it's important to consider the fees, your budget and calculate whether you can afford to make the regular repayments before applying. If a customer doesn't make the repayments on time, they will be charged fees, attract debt and hurt their credit score. If you do apply for a loan, make sure you're only applying for an amount that you can repay.
Is the lender reputable? Check the lender has a credit licence listed on its site and that it's easily contactable. It should have its fees and charges clearly listed as well.
Are you eligible for the loan? It's important to check that you meet the minimum eligibility criteria before applying. People shouldn't apply for more than one loan at once either. Submitting multiple applications in a short space of time can damage your credit report and make it harder to be approved for credit in the future.
How to apply for a weekend loan
To apply for a loan and receive the funds by the weekend, people may need to apply by the lender's specific cut off time. It's also important to check the eligibility criteria and required documents to apply for the loan.
Eligibility criteria
The exact criteria will vary depending on the loan and lender, but the requirements usually require applicants to:
Be over 18
Earn a regular income (this may include government benefits as long as it doesn't account for more than 50% of total income)
Be an Australian citizen or permanent resident
Documents:
ID. This includes a photo ID, such as a driver's licence, proof of age card, passport or Medicare card.
Bank statements. The lender will require 90 days of bank statements.
Income and employment. This includes annual income, pay frequency, employment status and employer's details or details of Centrelink income.
Loan details. Including how much the applicant wishes to borrow and for how long.
Find alternatives to weekend payday loans
Rates, fees and factors to consider before applying
Here are some questions to ask before applying for a short term loan.
What fees and rates will I be charged?
Short term lenders offering $2,000 or less will charge customers a monthly fee (up to 4% of the principal loan amount) and establishment fee (up to 20% of the loan amount). Check the details of the specific loan for the fees that will apply.
How long do I have to repay the loan?
This will differ in repayment terms and flexibility of the repayment structure. Most repayment dates will line up with the frequency at which the customer is paid, whether that be weekly, fortnightly or monthly. The repayment period typically varies between 9 weeks and 2 years depending on the loan.
How quickly will I receive my loan?
The turnaround time to receive the loan could be an hour or a business day, so people should check what these turnaround times are and when they'll need to apply to receive the funds by the weekend.
How much does a weekend loan cost?
Lenders are restricted as to how much they can charge you for a short term loan. The Australian Securities and Investments Commission (ASIC) has set the following rules for lenders:
Loans under $2,000.Lenders cannot charge more than a 20% establishment fee and a 4% monthly fee. Lenders can also charge late fees and enforcement expenses.
Loans $2,001 - $5,000. Lenders can charge a one-off establishment fee of up to $400 and an annual rate of 48% that includes all other fees and charges.
Loans over $5,000 with repayment terms over two years. All fees and interest cannot exceed 48% p.a.
How else can you get money by the weekend?
As short term loans are an expensive form of credit, people should consider and compare other alternative forms of credit before applying:
Credit card. If you already have a credit card, this could be an alternative to a short term loan to cover a necessary weekend expense. All transactions will attract interest unless the balance is paid in full by the statement due date, so it's important to spend within your means and aim to repay the amount in full.
Personal loan. Some banks offer same-day personal loans to existing customers. If this isn't offered by your current bank, other lenders may be able to offer similar terms, although the approval time may take a bit longer.
Overdraft. Once an overdraft facility is set up, you can access the money whenever you need to directly from your bank account. Fees may apply.
More guides on Finder