Best smartwatches and wearable tech for your health
Find out which smartwatch is top of the class for health.
Smartwatches for health can help you lose weight and maintain your fitness goals. The best smart watches for health can offer the motivation of a personal trainer, the insights of a sleep therapist and you can even count every calorie going in and out — did we mention you can check your emails too? The fitness and health functionality of these devices can help you get maintain a day to day fitness schedule and help you reach your weightloss goals. Some of the best smartwatches for health can even measure your blood pressure and blood sugar too.
Smartwatches are the product du jour of wearable tech. These smartwatches can help you track your activities like a fitness band as well as give you SMS and email notifications like a phone.
Garmin Vivoactive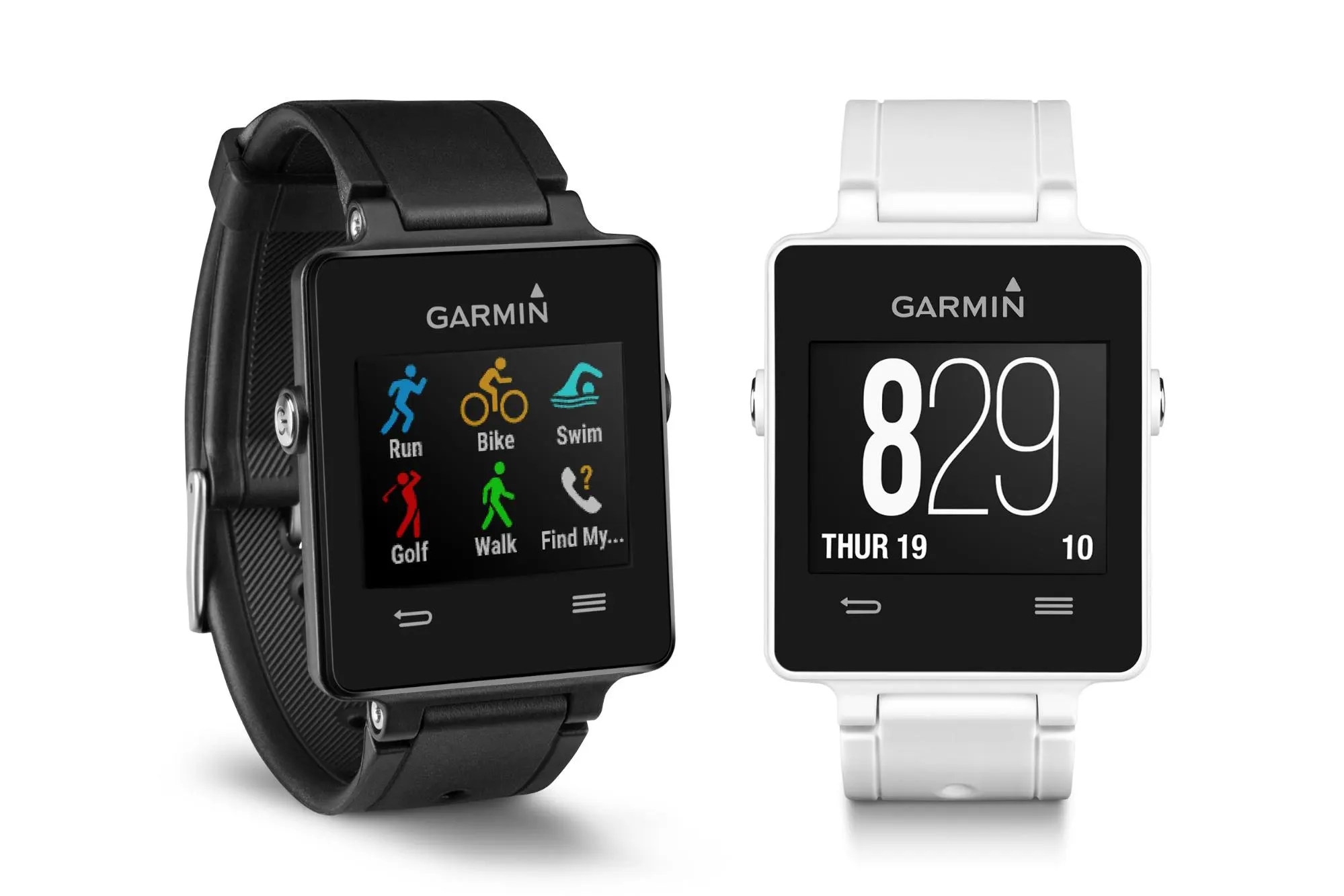 Garmin specialise in wearable tech for serious fitness-heads. Garmin offer a whole bunch of activity trackers.
While their high-end devices have features that will appeal to people with a serious fitness agenda, the Vivoactive has the right combination of features and price for everyday activity tracking.
Garmin's native applications can track activities like steps walked, calories burned and sleep. Multisport tracking lets you monitor a range of activities like cycling, walking, running and swimming (the Vivoactive is waterproof up to 50 meters). Interestingly, the Vivoactive does not offer heart rate monitoring like other devices, rather, users will need to pay extra for the heart rate monitoring band, which is worn around the chest during a workout. The smartwatch's functionality can be increased by installing a number of third party apps available on the Apple Store or Google Play.
Microsoft Band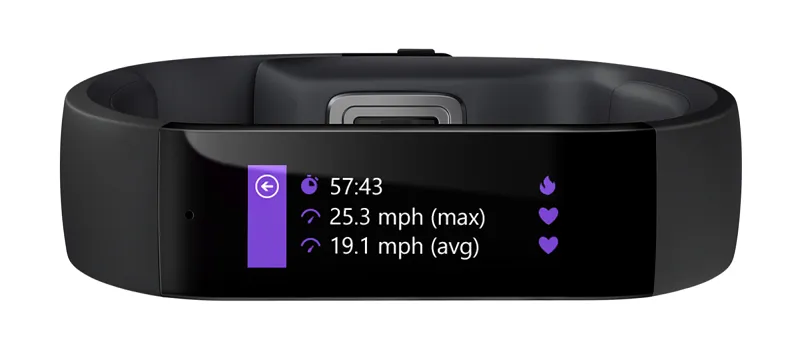 One of the standout products in the increasingly populated wearable tech market, the Microsoft Band has been praised for the combination of standout fitness features and an affordable price.
The Microsoft Band is compatible with Apple, Android and Microsoft smartphones, and once it's paired with another device, you can download training schedules from fitness foundations like Gold's Gym so you can have a planned workout. It's all managed through the Microsoft Band native fitness application, which also shows your daily goals and progress. The device has a pedometer and a heart rate monitor and a built in GPS; however, using these sensors can quickly drain the somewhat limited battery life of the Microsoft Band, which can last up to 48 hours. And fans of Microsoft's Halo franchise will love Microsoft's virtual assistant, Cortana, which is inspired from the popular game series.
Although this product is yet to be released in Australia, there's already significant hype about the Microsoft Band in the blogosphere. Keep an eye out for the Microsoft Band at all good retailers — online and bricks and mortar.
Apple Watch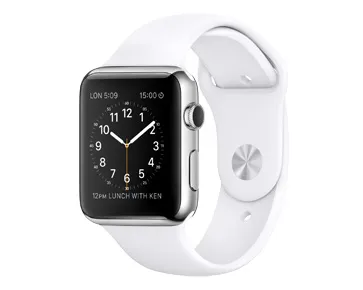 It's reported that Apple scaled back on the medical applications of the Apple Watch. Inbuilt sensors would have been able to tell whether you're stressed based on readings from your skin as well as measure your blood pressure. That aside, the Apple Watch is beautiful, but far from superficial. Health features include an activity app,, which provides a simple and aesthetically pleasing breakdown of your daily exercise time including time spent walking, standing and total calories burnt. Workout applications let you track a number of metrics for your favourite activities, like running, cycling and using some gym equipment. The Apple Watch is with you all the way, it provides live updates as you near and surpass your fitness goals for the day.
The Apple watch has three sensors which it uses to monitor your activities: a GPS unit, a heart rate sensor and an accelerometer. You can download a number of extras from the Apple Store. For example, Medication Alarm will remind you when it's time to take your pills, Hello Heart will measure your blood pressure (the lack of a dedicated BP sensor leads to questions about this app's accuracy) and you can even install Misfit Minute, which brings the activity and health monitoring software of the Misfit Shape to your Apple Watch. Some Apple Watch applications are yet to be released in the Australian Apple Store. Be sure to keep an eye on Apple for updates to their smartwatch in the coming months and years.
Pebble Watch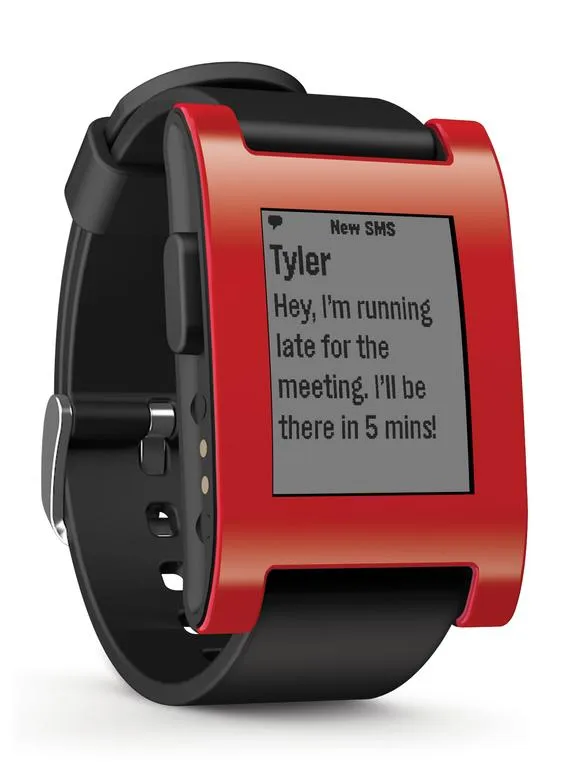 You'll need to pair the Pebble Watch to your Android, iOS or Windows device before it can be used as a fitness tracker.
For example, the Morpheuz app (free) turns the Pebble watch into a pretty decent sleep monitor while the Misfit app for Pebble allows you to track calorie intake, steps and a number of other activities like cycling and swimming.
There are a number of activity tracker apps available through the Apple and Android app stores that utilise the Pebble Watch's two inbuilt sensors, an accelerometer and a magnetometer, which measure movement and magnetisation.
Samsung Gear Fit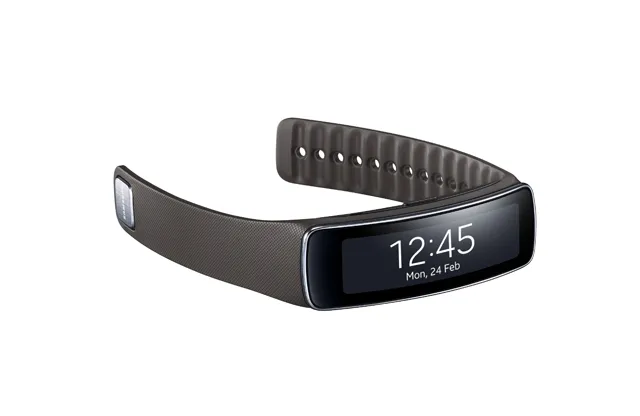 The Gear Fit smartwatch from Samsung can monitor your heart rate, count the number of steps you've taken each day, and you can even use the watch when you're riding your bike. The watch can give you updates as you exercise. For example, the Gear Fit can tell you to pick the pace or slow down depending on your heart rate.
You can set goals for the day, week or month using the Samsung activity application, S Health. You can even log your meals so you can control your diet intake. An internal gyroscope records your movement during the night. This information is available for your to review when you wake up and log on to the S Health application in the morning.
The Samsung Gear Fit fits nicely with the overall Samsung aesthetic. The curved display hugs your wrist; however, some users have reported that you must hold the wrist in an awkward position in order to see the screen properly. The Gear Fit can only be synced with a compatible Samsung smartphone.
You may also want to have a look at
A fitness band won't tell you when you get an email, but they can track your steps and monitor your daily activities, and they're cheap too (comparatively).
Misfit Shine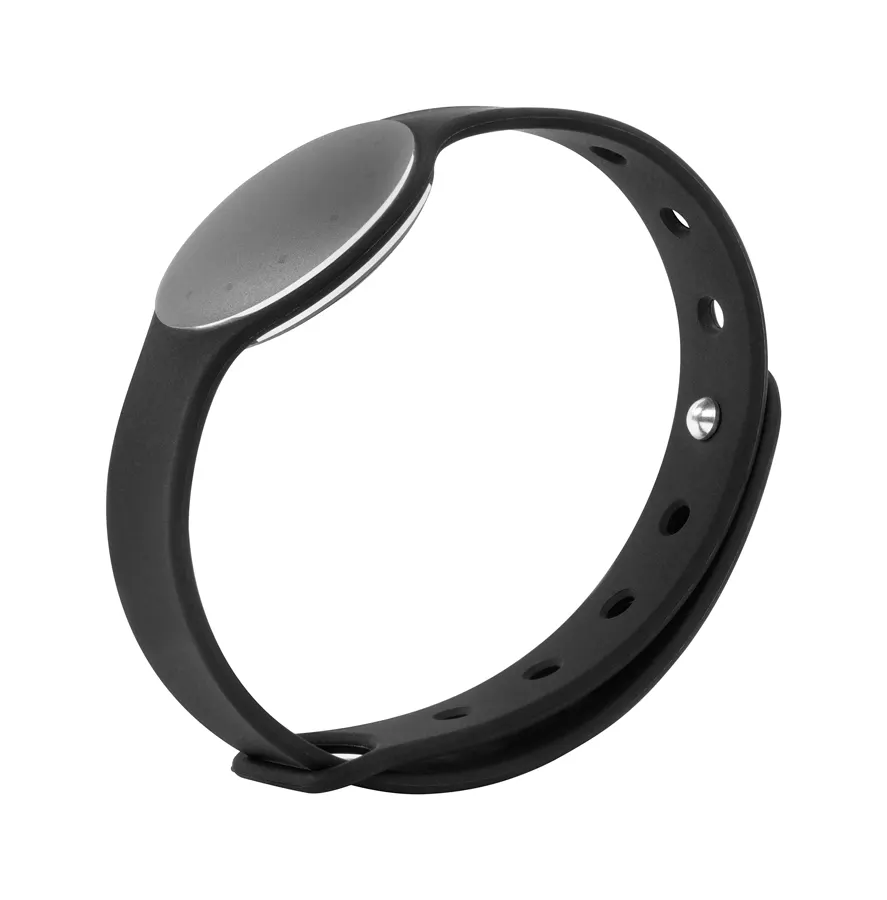 This sleek activity monitor is little more than a medallion and a band. Although it lacks some of the 'smart features' that are standard with other smartwatches, the Misfit Shine tells the time, it tracks your sleep and movements, weight and diet.
Misfit Shine users praise the device for its wireless functionality. The Misfit Shine can sync with an Apple or Android device by placing the face of the unit near your phone or tablet.
The Shine Activity Monitor (compatible with Android and iOS) automatically counts your steps and monitors your sleep. Additional sleep monitoring capabilities are available if you purchase Misfit Beddit (sold separately). This application lets you track a wide variety of activities like cycling, swimming (the Misfit Shine is waterproof up to 10 ATM's), tennis and even dancing. Just tap the device three times to let the watch you're about to start an activity and then tag your activity later on when you sync the Misfit Shine to your smartphone or tablet.
Frequently asked questions