Where to watch Vice Principals online in Australia
Homework isn't the only terror of the classroom in this HBO comedy series.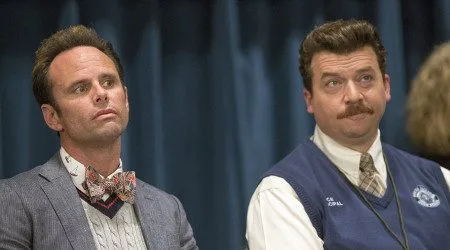 Title
Vice Principals
Year released
2016
Genres
Comedy
Classification
MA
Violence, Adult Themes
Synopsis
Series finale. The school year comes to a startling end.
Seasons
Season 1 (2016)
Season 2 (2017)
If there's one show that proves that immaturity isn't confined to the schoolyard, it's Vice Principals. Created by the American comedian Danny McBride, this two-season HBO comedy series makes it clear that the guardians of our children's educations can be awful, awful people when hung out to dry by the institution that employs them. Nevertheless, watching Danny McBride and Walton Goggins slowly destroy their careers through selfishness and sheer buffoonery is compelling, the kind of train wreck you just can't look away from.
Fortunately, you don't have to go chasing cabooses to enjoy this catastrophe, because we've rounded up all the ways you can watch Vice Principals online in Australia in the table above.
Try before you buy with these
free trials
Latest streaming headlines
Related Posts
Stream the best and save