Where to watch The Young Pope online in Australia
See why the Catholic Church was none too happy about this risqué drama series.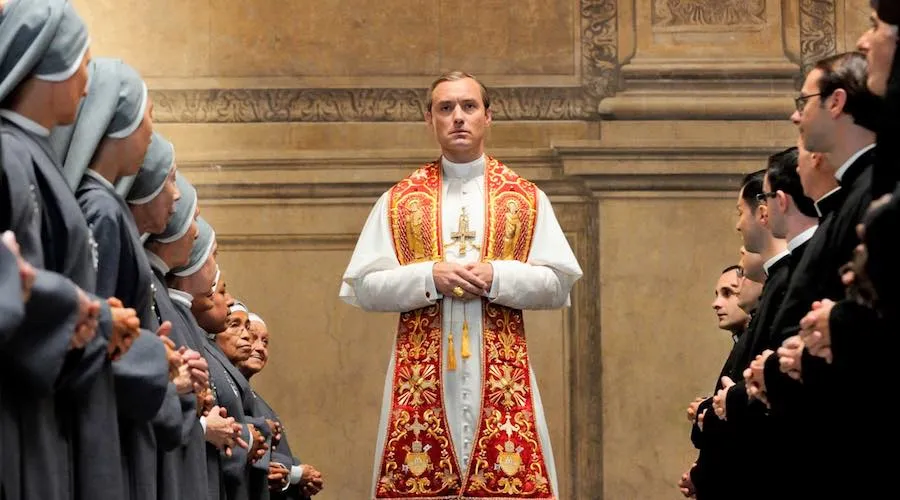 Title
The Young Pope
Year released
2017
Genres
Drama
Classification
‪AV15‬
Synopsis
Lenny Belardo, aka Pius XIII, is the first American Pope in history. Young and charming, his election might seem the result of a simple and effective media strategy by the College of Cardinals. But, as we know, appearances can be deceptive. Especially in the place and among the people who have chosen the great mystery of God as the guiding light of their existence.
Seasons
Sorry, we've found no streaming options for this title.
Sorry, we've found no buying or renting options for this title.
Want to know more? Keep reading for more information about each provider streaming .
With a name like
The Young Pope
, there was no doubt HBO's Italian drama series was going to spark controversy when it first aired back in 2016. But while some Catholic critics took umbrage with the show's less-than-favourable depiction of the Church, Jude Law's performance as the titular Pope proved captivating enough to win the show two Emmy nominations, a first for an Italian TV series. The story isn't over, either, with a follow-up series called
The New Pope
due to start filming in 2018.
Try before you buy with these
free trials
Latest streaming headlines
Related Posts
Stream the best and save