Where to watch The 100 online in Australia
Following in the wake of a shocking cliffhanger, Season 5 of the riveting TV show jumps forward in time and plunges viewers into a brand new world.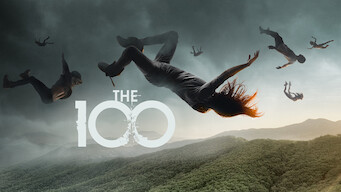 Title
The 100
Year released
2019
Genres
TV Shows, TV Sci-Fi & Fantasy, TV Action & Adventure, TV Dramas, Political TV Shows, US TV Shows, Futuristic Sci-Fi, TV Shows Based on Books, Sci-Fi TV
Classification
MA 15+
Strong violence and themes
Synopsis
Juvenile delinquents are tasked with repopulating a devastated Earth. Survival won't be easy -- or pretty.
Seasons
Cast and crew
Eliza Taylor
Paige Turco
Bob Morley
Marie Avgeropoulos
Christopher Larkin
Henry Ian Cusick
Isaiah Washington
Lindsey Morgan
Devon Bostick
Richard Harmon
Ricky Whittle
Jarod Joseph
Chelsey Reist
Sachin Sahel
Adina Porter
Tasya Teles
Thomas McDonell
Looking for a post-apocalyptic binge to keep you on the edge of your seat? The 100 is the perfect pick. Five seasons in, this underrated show never disappoints, mainly thanks to amazing storytelling, excellent world building and compelling performances.
The 100 follows a group of 100 teenagers who return to Earth from a space habitat following a devastating nuclear apocalypse, in order to figure out if the planet is still habitable. However, we quickly learn that they aren't the only ones lurking around; those who remained on Earth also want to take control. As a result, the 100 must survive the harsh conditions of their new surroundings and battle hostile enemies, while trying to establish communication with their space habitat.
If you're new to the show, rest assured, we aren't giving away any spoilers. For those familiar with the narrative, Season 5 jumps forward six years and introduces unexpected rivalries and alliances in the aftermath of the Season 4 cliffhanger.
Try before you buy with these
free trials
Related Posts
Stream the best and save