Where to watch That '70s Show online in Australia
With friends like this, adolescence feels easier to navigate.
WATCH NOW
RENT/BUY
Sorry, we've found no buying or renting options for this title.
CURRENT OFFERS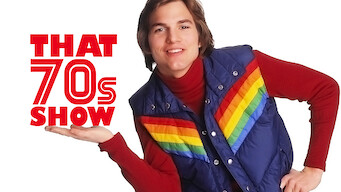 Title
That '70s Show
Year released
2005
Genres
TV Shows, Sitcoms, TV Comedies, US TV Shows
Classification
PG
Frequent drug references, Mild coarse language, Frequent sexual references, Mild comedic violence
Synopsis
Bell-bottoms, pot-smoking and not-yet-classic rock. It's a groovy time to come of age in the suburbs.
Seasons
Season 1
Season 2
Season 3
Season 4
Season 5
Season 6
Season 7
Season 8
Cast and crew
Topher Grace
Mila Kunis
Ashton Kutcher
Danny Masterson
Laura Prepon
Wilmer Valderrama
Debra Jo Rupp
Kurtwood Smith
Don Stark
Tanya Roberts
Tommy Chong
Lisa Robin Kelly
That '70s Show may be set in the past, but the sitcom's themes are universal. The series follows a group of teens growing up in the '70s in Wisconsin, in a town where nothing much ever seems to happen. As a result, they mostly hang out in a basement and get into all sorts of teen-related trouble as they grow up, fall in love and look for adventure.
The cast is the show's strongest asset: all the characters have great chemistry and are amazingly believable as a friend group. It's no wonder that some of the actors involved went on to build successful careers once the series wrapped up. The main cast includes Topher Grace, Mila Kunis, Ashton Kutcher, Danny Masterson, Laura Prepon and Wilmer Valderrama.
That '70s Show ran for 8 seasons, from 1998 to 2006. Since it's set in the 1970s, this is a fun show to watch anytime, especially when you're in the mood for something that will make you laugh out loud. Luckily, you can easily stream the series in Australia.
WATCH NOW
RENT/BUY
Sorry, we've found no buying or renting options for this title.
CURRENT OFFERS
Try before you buy with these
free trials
Related Posts
Stream the best and save