Where to watch Six Feet Under online in Australia
Death isn't all doom and gloom in this darkly comedic drama series.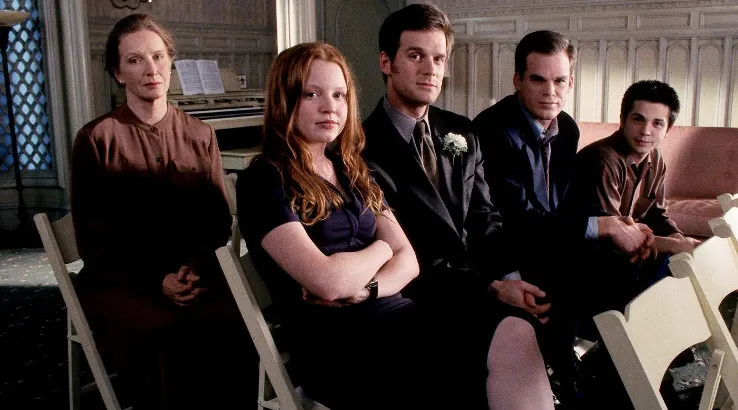 Title
Six Feet Under
Year released
2001
Genres
Drama
Classification
MA
Synopsis
Ruth dreads George's return from the hospital in light of his recent diagnosis. David and Keith bring up alternative parenting options for discussion, and Rico navigates new waters.
Seasons
Season 1 (2001)
Season 2 (2001)
Season 3 (2002)
Season 4 (2004)
Season 5 (2005)
Season 2 (2002)
Season 3 (2003)
A funeral home might not seem like the ideal setting for a TV show, but HBO drama Six Feet Under pulls it off. The trials of the Fisher family as they try to find happiness running their Los Angeles funeral parlour are supremely engaging, especially as the Fishers turn the death that surrounds them into lessons on cherishing and making the most of the lives they have. It doesn't hurt that the ensemble cast boasts such compelling personalities as Peter Krause (Parenthood), Michael C. Hall (Dexter), Freddy Rodriguez (Planet Terror) and Australia's own Rachel Griffiths (Brothers & Sisters).
---
Try before you buy with these
free trials
Related Posts
Stream the best and save