Where to watch HBO's Flight of the Conchords online in Australia
The comedy scene in New Zealand doesn't get any funnier than HBO's Flight of the Conchords, about the two-man band of Kiwis trying to make it big in New York.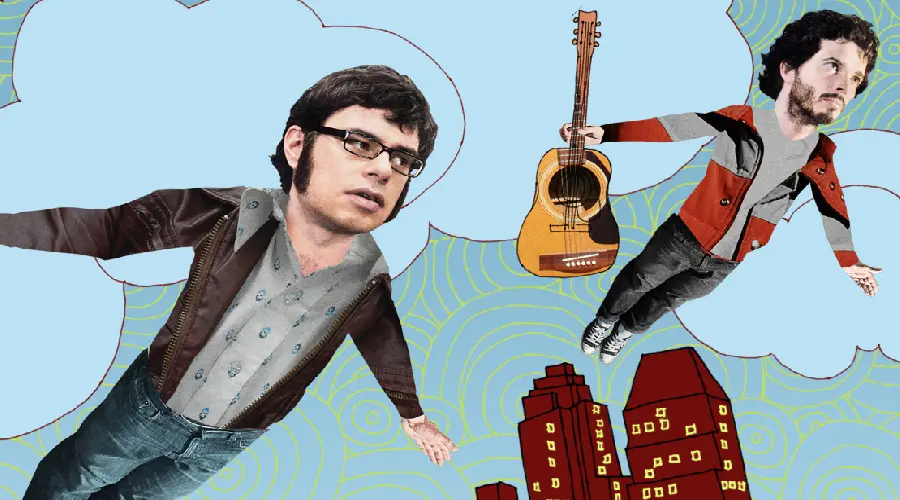 Title
Flight Of The Conchords
Year released
2007
Genres
Comedy
Classification
M
Sex, Adult Themes
Synopsis
Trying to look cool for a gig at the Grand Opening of New York's one-block New Zealand enclave, the Conchords end up getting hooked on hair gel.
Seasons
Season 1 (2007)
Season 2 (2009)
Jemaine and Bret (portrayed by Jemaine Clement and Bret McKenzie) move from New Zealand to New York in order to make their musical dreams come true. Unfortunately, things don't always go to plan with the two ending up living in poverty. Each episode contains a new song from Jemaine or Bret based on the narrative of the episode, and the show has gained most of its popularity from these songs, which have been shared online.
With classic New Zealand/Australian humour and a cast of local comedians, it makes for a unique show filled with a lot of laughs and catchy tunes.
Try before you buy with these
free trials
Related Posts
Stream the best and save