Where to watch BlacKkKlansman online in Australia
Spike Lee's incredible true story about infiltrating the Ku Klux Klan.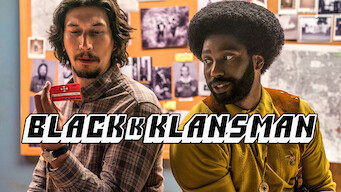 Title
BlacKkKlansman
Year released
2018
Genres
Movies Based on Real Life, Biographical Dramas, Dramas Based on Real Life, Social Issue Dramas, Critically Acclaimed Films, Dramas Based on Books, Dramas, Crime Movies, Critically Acclaimed Dramas, Crime Dramas, Movies Based on Books, Movies, Award-Winning Films
Classification
MA 15+
Strong coarse language
Synopsis
The Ku Klux Klan just found their latest recruit. There's only one problem: He's black.
Runtime
135.30mins
Cast and crew
John David Washington
Adam Driver
Topher Grace
Laura Harrier
Jasper Pääkkönen
Ryan Eggold
Paul Walter Hauser
Ashlie Atkinson
Corey Hawkins
Michael Buscemi
Unlikely, racially mismatched buddy cops Flip Zimmerman and Ron Stallworth have a mind to turn the KKK on its head. The plan is as simple as it is potentially lethal: quick-thinking Ron will be the rookie who does all the smooth-talking on the phone, but that'll leave all of the undercover legwork for the more experienced Flip. What starts out as the most ambitious and merit-worthy case ever attempted in Colorado Springs becomes an incredibly dangerous task when the extremist hate group rolls out the welcome wagon for Stallworth while introducing polygraph tests on potential recruits.
Who's in it?
John David Washington as Ron Stallworth
Adam Driver as Flip Zimmerman
Topher Grace as David Duke
Alec Baldwin as Dr. Kennebrew Beaureguard
Try before you buy with these
free trials
Related Posts
Stream the best and save