How to watch 2019 NBLxNBA games online: TV guide

The third edition of NBLxNBA tipped off on 6 October, with 5 games to be played in total. Finder has your full guide on how to watch.
SUMMARY: The only way to watch NBLxNBA games live and free is with SBS On Demand. You just have to create a free account with your personal email address and then you're good to go.
The buzz at the start of the week was that NBA League Pass was the only option to watch NBLxNBA games. It had looked like Australian basketball fans hoping to watch the NBL vs NBA pre-season matches were going to be left out in the cold. Then at the last minute a deal was struck with SBS, who announced that it will be streaming games live via SBS On Demand.
In addition to this matches will now also be available live on NBL TV. This is the third time the Australian basketball league has travelled to the USA to take on NBA clubs. It seems like NBLxNBA is becoming an annual event.
NBL clubs are yet to win a game despite some close contests. Most notably was in 2017 when Melbourne United lost by a point to Oklahoma City Thunder, who at the time had superstars Russell Westbrook, Paul George, Carmelo Anthony and Steven Adams.
This year's biggest match-up is sure to be New Zealand Breakers vs Memphis Grizzlies. This game tips off on 9 October at 11am AEDT.
It's this game that puts NBL Next Star guard RJ Hampton up against Grizzlies guard and 2019 number two pick Ja Morant. Hampton was recently ranked at six in the most recent 2020 NBA mock draft by expert Jonathan Givony. As well as Hampton, other Next Star LaMelo Ball is projected to be the third best prospect in the 2020 NBA draft. This will ensure eyes from all over the world are on the NBL this season.
NBLxNBA match schedule
6 October: Adelaide 36ers vs Utah Jazz at 12pm AEDT
9 October: New Zealand Breakers vs Memphis Grizzlies at 11am AEDT
11 October: New Zealand Breakers vs Oklahoma City Thunder at 11am AEDT
14 October: Melbourne United vs Los Angeles Clippers at 6:30am AEDT
17 October: Melbourne United vs Sacramento Kings at 1pm AEDT
Full NBL 2019 schedule.
Live stream basketball on Kayo: 14-day free trial
How to watch NBLxNBA via SBS On Demand
You can watch NBLxNBA live on SBS On Demand for free by creating an account using your personal email address. SBS On Demand is a video streaming service comprised of movies and TV shows from SBS's catalogue.
SBS On Demand is available to download as an app on iOS and Android devices. It's also compatible with Xbox One, Telstra TV, Fetch TV and several smart TVs. For further info see our full SBS On Demand guide.
For more premium coverage of both the NBL and NBA take a look at Kayo Sports. In Australia Kayo has the most coverage with, on average, seven live NBA games per week. Kayo also shows more live NBL games weekly than SBS, along with greater coverage. Kayo has a feature called SplitView which allows you to stream four games at once, which is perfect for when there's an overlap between NBL and NBA matches. Try it out today along with its 50 other sports with a Kayo = 14-day free trial.
Store
Discount

Kayo Sports

Stream Kayo Sports for 14 days FREE and no lock-in contract

Take Kayo Sports' Basic or Premium plan for a spin and stream new sports content daily plus 15,000+ hours of on-demand archives.

Last verified
How to watch NBLxNBA online with NBL TV
Fans can watch NBLxNBA games for free by signing up to NBL TV and making use of the one-month free trial. After this it costs $5/month and gives you access to every NBL game live, match highlights and classic matches. You can watch via NBL TV through the website or via the NBL mobile app. NBL TV supports streaming to your big screen via Apple AirPlay.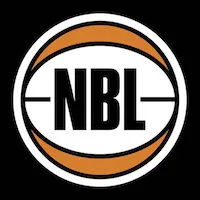 Official NBL app
from iTunes Store
Stream the latest matches with NBL TV. Plus, catch up on news, stats and scores with notifications directly to your device.
View details
How to stream NBLxNBA with NBA League Pass
NBA League Pass is a subscription-only service. It's fantastic if you're a huge basketball fan and plan on watching multiple games per day. Otherwise if you're a casual fan you'll probably consider it too expensive. If you're interested in more information see our NBA League Pass page. New subscribers are also offered a seven-day free trial.
Image Source: Kayo Sports website
Latest streaming headlines