Volkswagen Golf guide
Everything you need to know about the 2019 Volkswagen Golf
We're reader-supported and may be paid when you visit links to partner sites. We don't compare all products in the market, but we're working on it!
| Model | Engine | Power | Torque | Body styles | Rating | Driveaway price | More info |
| --- | --- | --- | --- | --- | --- | --- | --- |
| VW Golf Trendline, Comfortline and Highline | 1.4-litre TSI | 110kW | 250Nm | Hatch | Not yet rated | From $24,990 | Key features |
| VW Golf Trendline, Comfortline and Highline | 1.4-litre TSI | 110kW | 250Nm | Wagon | Not yet rated | From $29,990 | Key features |
| VW Golf Alltrack, Alltrack Premium | 1.8-litre TSI | 132kW | 280Nm | Wagon | Not yet rated | From $37,990 | Key features |
| VW Golf GTI | 2.0-litre TSI | 180kW | 370Nm | Hatch | Not yet rated | From $47,990 | Key features |
| VW Golf R | 2.0-litre TSI | 213kW | 380Nm | Hatch or Wagon | Not yet rated | From $54,990 | Key features |
Compare these hatchbacks & read our reviews
---
Quick VW Golf facts
The Volkswagen Golf has been the paragon of hatchback cars since its launch in 1974. There have been seven generations of Golfs, with an eighth on its way. According to online figures, the Volkswagen Golf is the third best-selling car model ever produced.
The GTI Golf exemplifies and popularised the hot hatch concept. Around the world, some markets can also buy an e-Golf, powered by an electric motor.
What to consider when buying a VW Golf
Here are things you need to consider when buying a new Golf.
Which Golf model is best?
With so many Golfs variations, there's a model to suit everyone.
Which Golf should I buy for a family car?
Any of the Golf wagons would make sense for family buyers, with room for five, plus a great big boot. Trendline, Comfortline and Highline wagons all make sense as a solid family daily driver.
Parents who live up unpaved tracks or like to head out on roads less travelled might go for the Golf AllTrak wagon, which VW describes as an SUV crossed with a wagon.
For those who still want a bit of a sporty family car, take a look at the Golf R Wagon. It's a fiery beast, with 213kW and 380Nm and large 19-inch alloys, plus leather seat appointments.
I want something sporty
The Golf GTI is the classic hot hatch and often labelled as the sweet spot in the range. Car reviewers raved about the engine, sweet looks and interior equipment. If you really want to go for something special, the R Golfs are the most powerful and exciting to drive.
Volkswagen set to premiere new Golf GTI

VW has confirmed some of the final launch details, as well as releasing some images of near-production ready Golf GTI models. The cars will be officially shown to audiences at the Geneva Motor Show in March.
Based on the MK8 Golf, the three GTI models could arrive here in early 2021.
The trims are GTI, GTE and GTD. The main differences are the power source, as the GTE is a plug-in hybrid with a 1.4-litre turbocharged petrol engine. Meanwhile, the GTD has a torquey 2.0-litre turbo diesel.
Which Golf has the most equipment?
The Golf Highline with optional packages fitted has a long spec list and will be a very comfortable, well-equipped hatchback.

Where is the Golf made?
Volkswagen has two assembly lines in Germany, one in Wolfsburg (the world's largest car plant) and another in Zwickau, Saxony.
When is the Golf getting updated?
Very soon! From photos we've seen, the design and construction has been pretty much finalised, as production ready test cars have been spotted with heavy prototype camouflage.
The world premiere should happen in the next few weeks, with the first cars reaching debut markets around December 2020.
Latest Volkswagen Golf news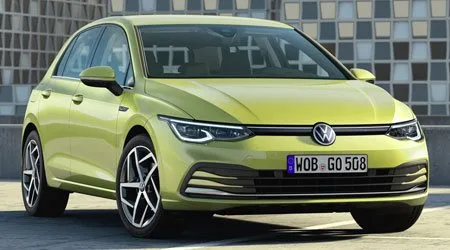 The VW Golf Mk8 communicates with other cars and traffic lights, has large digital displays and an optional natural gas engine, as well as hybrid drive options.
Read more…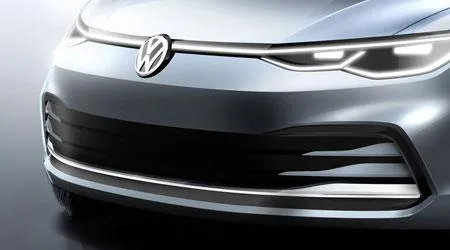 Volkswagen teases the all-new Golf MK8. It's a bit of a looker.
Read more…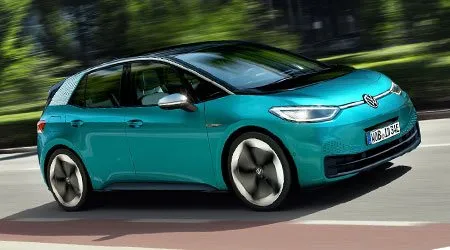 VW has shown the world a mass-market, carbon neutral electric car.
Read more…
VW Golf financing
When buying a Volkswagen Golf with finance, make sure you take a few seconds to compare different car loans. You could save hundreds of dollars over the loan term.
---
Picture: Supplied
More guides on Finder