Visa Frequent Flyer Credit Cards
Are you a frequent traveller for business or for pleasure? Get rewarded when you fly with a Visa Frequent Flyer Credit Card.
A Frequent Flyer credit card is one that is linked to a points program offered by airlines. Generally, the purchases made with the credit card earn you points, and these points can be redeemed for many benefits such as free flights, class upgrades, access to airport lounges, or even shopping.
The more often you use the credit card, the more points you will earn and the more benefits you can claim. Be careful though—with some cards, if you do not use your points within a certain time frame, they may expire. Be sure to read the credit card policies so you know exactly how and when you can use your points.
Visa Frequent Flyer credit card comparison
How do Frequent Flyer cards work?
One of the benefits of Visa Frequent Flyer credit cards is how simple they are to use. For every purchase you make using the credit card, you will earn points. The more points you accumulate, the more benefits you can redeem from the affiliated products and services.
These benefits may save you a substantial amount of money on your next trip, as you can claim things such as travel insurance, class upgrades, and the airfare itself. Each rewards program is different, so make sure you check out how many points you earn per dollar, and what these points can be exchanged for.
If you travel frequently, and you use your points wisely, you may be able to save yourself a substantial amount of money on your future trips.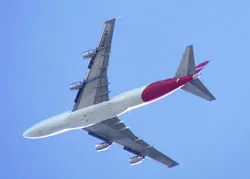 How to use a Visa Frequent Flyer card
Visa Frequent Flyer credit cards offer a rewards system. Generally, for every dollar spent using the card, you will earn a certain amount of points, and sometimes a bonus rate if you make purchases with partners of the program. This could include partnering airlines, hotels and some retailers. You'll need to link your membership with your card; or when applying for the card you could get complimentary membership. They need to be linked for you to earn points.
Visa Frequent Flyer cards sometimes offer cards with different rates, for example platinum cards will reward you with more points than a standard card. Overall, the points you earn will differ depending on which Frequent Flyer card you choose.
Once you have made purchases using the card and accumulated some points, you are then able to redeem these points for benefits specified by the lender. These may include airfares, hotels, car rentals and possibly even some leisure products and services. Ask your lender what your points can be redeemed for to make sure you will be able to benefit from the card.
Is a Visa Frequent Flyer credit card for me?
When considering any credit card, you need to first assess your current financial situation. If your monthly spending isn't high enough to earn an amount of points that will make the interest rates worthwhile, it may not be wise to apply for a Visa Frequent Flyer credit card.
If you are in a position where your monthly spending is quite high, you will be able to accumulate points much faster, making a Frequent Flyer credit card a viable option for you to consider.
Another factor you need to consider is how often you travel. The points you earn are redeemable for travel benefits, so if your suitcase is packed very rarely, you may not really experience the all benefits of this card. Keep in mind, though, that there are other shopping benefits that you may be able to enjoy, so just remember to check out everything you're able to redeem with your points before applying.
Things to consider when choosing a Visa Frequent Flyer card
Affiliated partners - Various Frequent Flyer cards will have different partnering businesses with which you can earn points by purchasing their products and services. These businesses will generally include airlines, hotels, insurance companies, car rental companies among others. Note which businesses are affiliated with the Frequent Flyer program before you sign anything to make sure you will actually use their services in the future.
Interest rates and fees - Although you may be focusing on the reward program, it is essential that you give just as much consideration to the interest rates and charges. Generally, Frequent Flyer cards will have higher annual fees and rates than regular credit cards as you are paying for the extra service of being awarded points. Make sure that you will be able to earn more in rewards than in fees, or the fees you pay will cancel out the benefits of the point system.
Points per dollar spent - The earn rate for points per dollar spent will vary between lenders. However, it is also important to see what each point can be exchanged for. More points per dollar does not necessarily mean you will be able to buy more, as the points you earn may not have a high value when exchanged.
Introductory offers - Some lenders will offer great sign up benefits, which can earn you big rewards fast. They will generally offer to give you more points for every dollar spent for a certain period of time or offer you a certain number of points on signup. Make sure you check what happens to your earn rate once the introductory period ends.
Back to top
---
Questions to ask yourself when choosing the ideal Visa Frequent Flyer card
Will the rewards outweigh the costs? The purpose of Frequent Flyer cards is to reward you for your spending. If you do not experience the benefits of the rewards, then you might be better off with just a regular credit card. Before you choose a credit card, consider how often you travel and how many points you estimate you might earn in a month. Then, make a list of the monthly expenses are repayments you are expected to make. If your points gain you greater reward than the rates and charges of the Frequent Flyer card, then you know this card will be of benefit to you.
How can I spend my points? It is important that the affiliated businesses of the Frequent Flyer card have services and products you will actually use. If the program uses an airline you very rarely fly with, you may want to look at other cards. Make sure your points can be redeemed for things that you will be using in the future, and that can save you money in the long run.
Are there any restrictions? Generally, each Visa Frequent Flyer credit card will have its own unique set of rules and regulations. There may be restrictions on the amount of points you can earn in a certain period of time, as well as restrictions on which products and services you can purchase at specific times throughout the year. It is also important to ask about the 'life' of the points. For example, some cards have regulations where the points will expire after a certain amount of months.
Visa Frequent Flyer credit cards can be a great benefit to frequent jet-setters. Visa also offers an exceptional level of service and operates in countries all over the globe, making travelling with your Visa Frequent Flyer card a simple and secure experience.
Related Posts
Credit Cards Comparison
* The credit card offers compared on this page are chosen from a range of credit cards finder.com.au has access to track details from and is not representative of all the products available in the market. Products are displayed in no particular order or ranking. The use of terms 'Best' and 'Top' are not product ratings and are subject to our disclaimer. You should consider seeking independent financial advice and consider your own personal financial circumstances when comparing cards.