Virgin Australia vs Air New Zealand
Deciding between Virgin Australia or Air New Zealand? Let us help you make the right choice.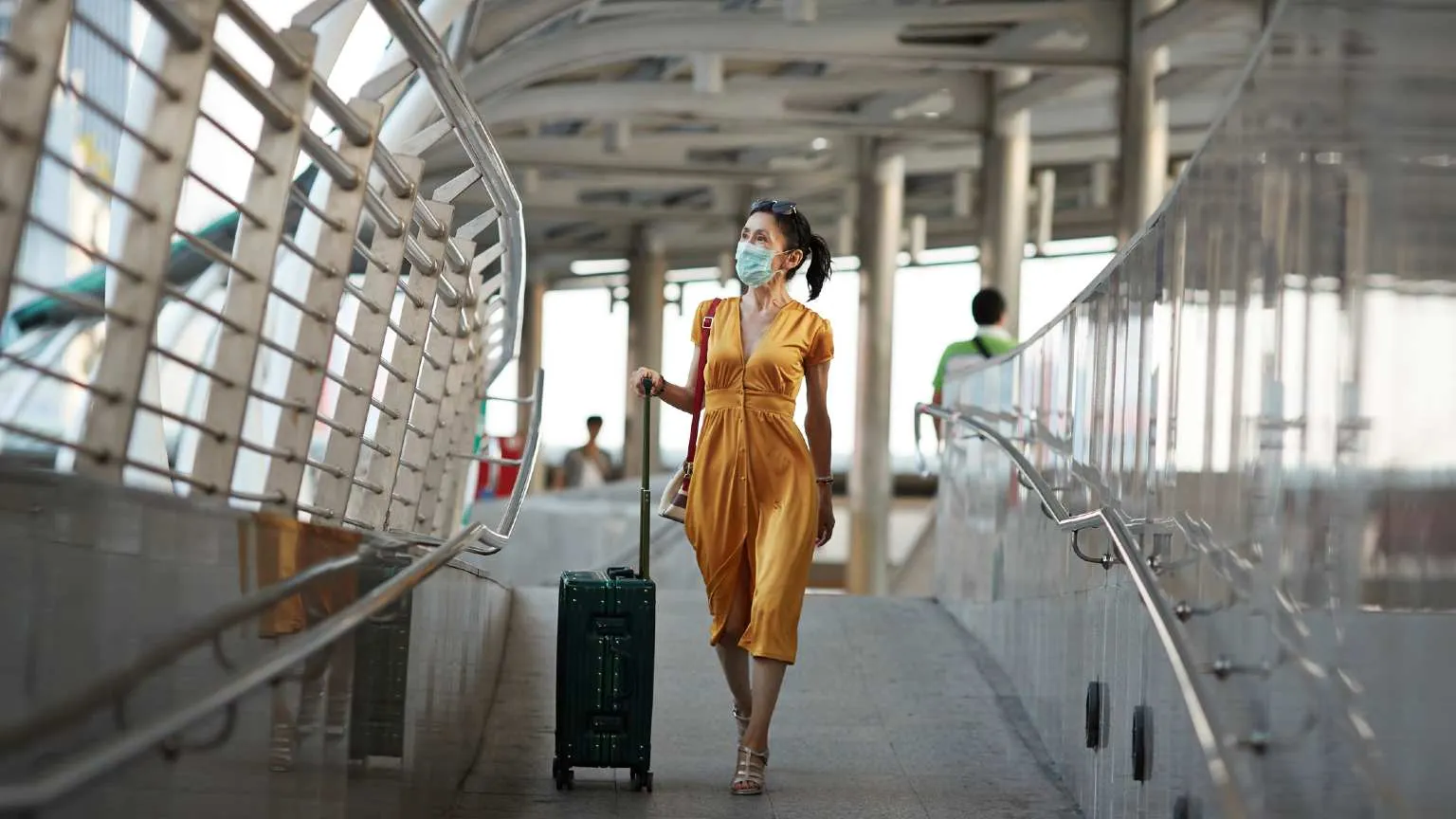 We're reader-supported and may be paid when you visit links to partner sites. We don't compare all products in the market, but we're working on it!
There's a lot of overlap between the destinations you can fly with Virgin Australia and Air New Zealand, especially in their home countries. So it's not uncommon to find yourself stuck trying to decide between the two.
We've made the choice easier by comparing both airlines, from their booking systems to their airport services to the flights themselves.
You'll have your fares booked in no time.
Virgin Australia vs Air New Zealand
Feature
Virgin Australia
Air New Zealand
Verdict
Where does it fly to?

Australia
New Zealand
Asia
United States

Australia
New Zealand
Asia
United States
Latin America
Canada
United Kingdom

Air New Zealand flies to more locations, although Virgin Australia's worldwide airline network can connect you to flights all over the world.
What star rating is it?
4-stars
4-stars
Both airlines are rated 4-stars.
What classes are available?
Economy, Premium Economy and Business Class.
Economy, Premium Economy and Business Class.
Both airlines offer the same cabin classes.
What is the baggage allowance?
Carry-on: Up to two bags plus one personal item with a total weight of 7kg.

Checked: 23kg (Economy), 2x 23kg (Premium Economy), 2x 32kg (Business).

Carry-on: One bag plus a small item with a combined weight of up to 7kg (economy) and 2 bags plus a small item weighing a total of up to 14kg (Premium Economy and Business).

Checked: 1x 23kg (Economy), 2x 23kg (Premium Economy), 3x 23kg (Business).

Air New Zealand has a slightly more generous baggage allowance, depending on the cabin class. For long-haul flights economy passengers can add an extra checked bag for $1.
Where does it fly from in Australia?
Virgin Australia flies from every Australian city, as well as many rural locations.
Adelaide, Brisbane, Cairns, Gold Coast, Melbourne, Sydney, Norfolk Island, Sunshine Coast and Perth.
Virgin Australia has a huge number of Australian locations.
What's the inflight entertainment like?
Films, TV shows, music, and audiobooks. Available on seatback monitors or on your own device via Wi-Fi.
Films, music, TV shows, games, audiobooks and podcasts, with many languages available. Selected aircraft also offer onboard chat and screen sharing.
Both airlines have excellent inflight entertainment.
Can I make changes /cancellations?
For eligible fare types, changes and cancellations can be made online. Some cancelled fares can be refunded with credits to be used on future bookings.
Yes. Changes can be made online. Cancellations can be made to certain fare types. Refundable tickets are available. Fees may apply.
Virgin Australia and Air New Zealand both allow changes and cancellations.
What type of plane will I fly on? Do they have an A380?
Virgin Australia uses Airbus A330 and ATR 72-600, and Boeing 737 and 777 aircraft.
Air New Zealand flies Airbus A320, Boeing 777 and Boeing 787 aircraft.
Neither airline flies A380 aircraft.
Which frequent flyer programs is it with?
Velocity.
Airpoints. Air New Zealand is also part of the Star Alliance.
Virgin Australia's frequent flyer program operates on a larger scale.
Is there Wi-Fi?
Yes.
Yes, on some aircraft. Roll-out across the international fleet is in progress.
Virgin Australia offers Wi-Fi on more flights.
Can I price match?
Yes.
Yes.
Both airlines price match.
Does it serve alcohol?
Yes.
Yes.
Both airlines serve alcohol.
Is there online chat?
No, but 24-hour assistance via Facebook and Twitter is promised.
Yes, through a chatbot.
Air New Zealand has an online chat service.
Does it charge for infants?
On international flights, yes. The price is 10% or 75% of the adult fee, depending on whether they need a seat.
No. Infants seated on an adult's lap travel free.
Air New Zealand does not charge for infants if seated on an adult's lap.
Does it fly pets?
Yes. Aside from service dogs, all pets travel in the aircraft hold. Only IPATA pet agents can transport pets internationally.
Yes, as checked baggage on domestic flights, and as cargo on international flights.
Both airlines fly pets.
What are my payment options?

Credit card
Debit card
Travel Bank
POLi
Gift voucher

Credit card
Debit card
Travelcard

Virgin Australia offers more payment methods.
Can I book round the world fares?
Yes.
Yes.
You can book round the world fares with both airlines.
Can I book multi-city fares?
Yes.
Yes.
Both airlines offer multi-city fares.
Any features to find the best price?
When booking a flight, you can compare prices on surrounding dates.
The cheapest prices on neighbouring dates are also shown when selecting flights.
Both offer comparable best-price features.
Book
Book with Virgin Australia
Book with Air New Zealand
-
---
Who offers the best price?
Virgin Australia and Air New Zealand both price match though only for flights with their own airline. Both will match the found fare however Virgin goes better and gives you a bonus 500 bonus Velocity points per booking.
If you've already decided which airline you're flying with, you can tap into this to save even more. If you haven't then it's worth seeing what price each airline pulls up.
In a like-for-like comparison we searched both for similar flights to see which pulled up cheaper.
The verdict?
In a like-for-like comparison Virgin Australia took this one out, beating Air New Zealand by mere cents. This is hardly a gamechanger, though it must be remarked that Air New Zealand did offer many more flight alternates on the same day at $330 whereas Virgin Australia only had one flight at $312.88, with all other options being more expensive.
---
Is it a good airline to fly with?
Virgin Australia and Air New Zealand are both 4-star airlines that score highly for every cabin class across long and short haul flights.
Inseparable as they may be on Skytrax, on AirlineEquality.com, customer reviews give Air New Zealand 7/10 and Virgin Australia 6/10. Air New Zealand rates highly for food and beverages, seat comfort and staff service though not so much for value for money and inflight entertainment.
Virgin Australia, meanwhile, is consistent across food, service, value for money and entertainment options.
The verdict?
Customer feedback suggests that Air New Zealand is a slightly better airline to fly with.
---
What are the deals like?
Virgin Australia's Happy Hour occurs every Thursday from 4pm-11pm featuring deals on flights. As well as this, the airline has a number of special offers from its partners, holiday packages and mystery breaks. One-night mystery breaks within Australia start at $435 per person and include flights, transfers and 4- to 5-star hotel accommodation.
Air New Zealand's deals cover domestic and international routes. Past deals include one-way flights from Auckland to Bali from $449 and one-way flights from New Zealand to Chicago from $999. Non-flight deals with partner companies are also available, including rental car upgrades and extra Airpoints Dollars when you book a rental car with Budget in the USA or Canada.
The verdict?
Both airlines have a similar range of deals covering flights, holidays and more.
---
Top Virgin Australia and Air New Zealand deals
It looks like we don't have any coupons at the moment. Take a look at our most recent deals
It looks like we don't have any coupons at the moment. Take a look at our most recent deals
---
More guides on Finder