Video rental in Australia: The Walking Dead?
How your local video store could save itself.
I recently tried to rent a blu-ray of Bridget Jones' Diary from a video rental store in Sydney's Inner West (for my wife – I swear!). The experience reminded me why video rental stores are so frustrating and made me wonder whether they could survive the streaming revolution.
We all know video stores are in decline. The website for Civic Video listed stores in 108 suburbs across Australia as recently as 2014. Today, it lists only 42. Video Ezy closed 270 Australian stores in Australia in the three years prior to 2011, and has no doubt closed more since. This trend has continued across the industry. It was with this in mind that I decided, having checked for the non-availability of this fairly mainstream movie on Netflix, to pop into my local video store on the way home and give them some support.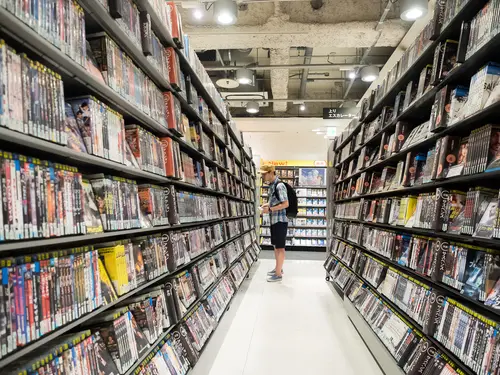 Things went awry immediately. I spent five minutes looking for Bridget in the comedy and drama DVD and Blu-Ray sections. As the titles were not properly sorted, I had to scroll through the whole "b" section of all four categories. Coming up empty-handed, I approached the counter and inquired. Behind lurked one of those lanky, lethargic types you only ever see in video stores who tapped reluctantly on the computer and said "Erm… it may be out of stock, but have a look in either the What's Hot or the Recommended sections."
As both of these sections were also split into DVDs and Blu-Ray, I had to search through four more sets of cases before realising that this was not going to be a successful trip. I left the store and was home in five minutes. Within the next five I had turned on my Apple TV, found the movie, paid $4.99 for it, cued it up, paused it and started making microwave popcorn.
If the few remaining video stores continue to offer an experience that is so far below alternatives which are more easily available (and often cheaper), their decline is set to continue. The only thing slowing their demise in Australia is our poor internet speed (ranked *60th world-wide). As the NBN slowly expands across the country, we're likely to see video stores fade into antiquity fairly soon - so can the remaining stores do anything to survive?
Until quite recently bookstores, too, were in terminal decline. Waterstones, the largest bookstore chain in the UK, was closing branches across the country and being handed from one corporate owner to the next like a hot potato until 2011, when independent bookseller James Daunt was appointed as CEO. One of the first things he did was get rid of the Kindle due to "pitiful" sales, focusing the company on physical books.
Daunt took a hands-off approach to store management, and allowed staff in stores to display prominently whatever books they felt would sell well in their particular area. He highlighted staff recommendations and renovated stores with an eye to comfort and browsing. The chain soon reversed its fortunes and returned to profitability - it even started opening new stores. Australia's remaining video stores need to take a leaf from Daunt's (physical) book and focus on customer experience and staff passion if they want to survive.
There are disadvantages to video streaming. I'm sick of searching for movies in Netflix only to receive "titles similar to The Movie You Actually Want To Watch" as a result. I'm sick of having to use a VPN. I'm sick of jumping from one provider to the other.
If video stores are to compete, the browsing experience needs to be pleasurable - not painful. You shouldn't have to search through eight sections to find out that your movie is out of stock. Customers should be greeted by enthusiastic staff who love movies as much as book store staff love books. If you don't know what you're looking for, browsing your local store should feel like browsing the DVD shelf in your mate's house, with your mate knowing you well enough to recommend the latest American drama that you really must see as it's definitely the best thing ever. Maybe if this was what was on offer, I'd be dropping into my local video store more often.
*Source: Akamai State of the Internet Report 2015
Graham Cooke's Insights Blog examines issues affecting the Australian consumer. It appears regularly on finder.com.au.
Recent Insights blogs