Victoria road trips from Melbourne that are anything but ordinary
Hit the road to adventure with a full tank of petrol and a mate (or four) as company.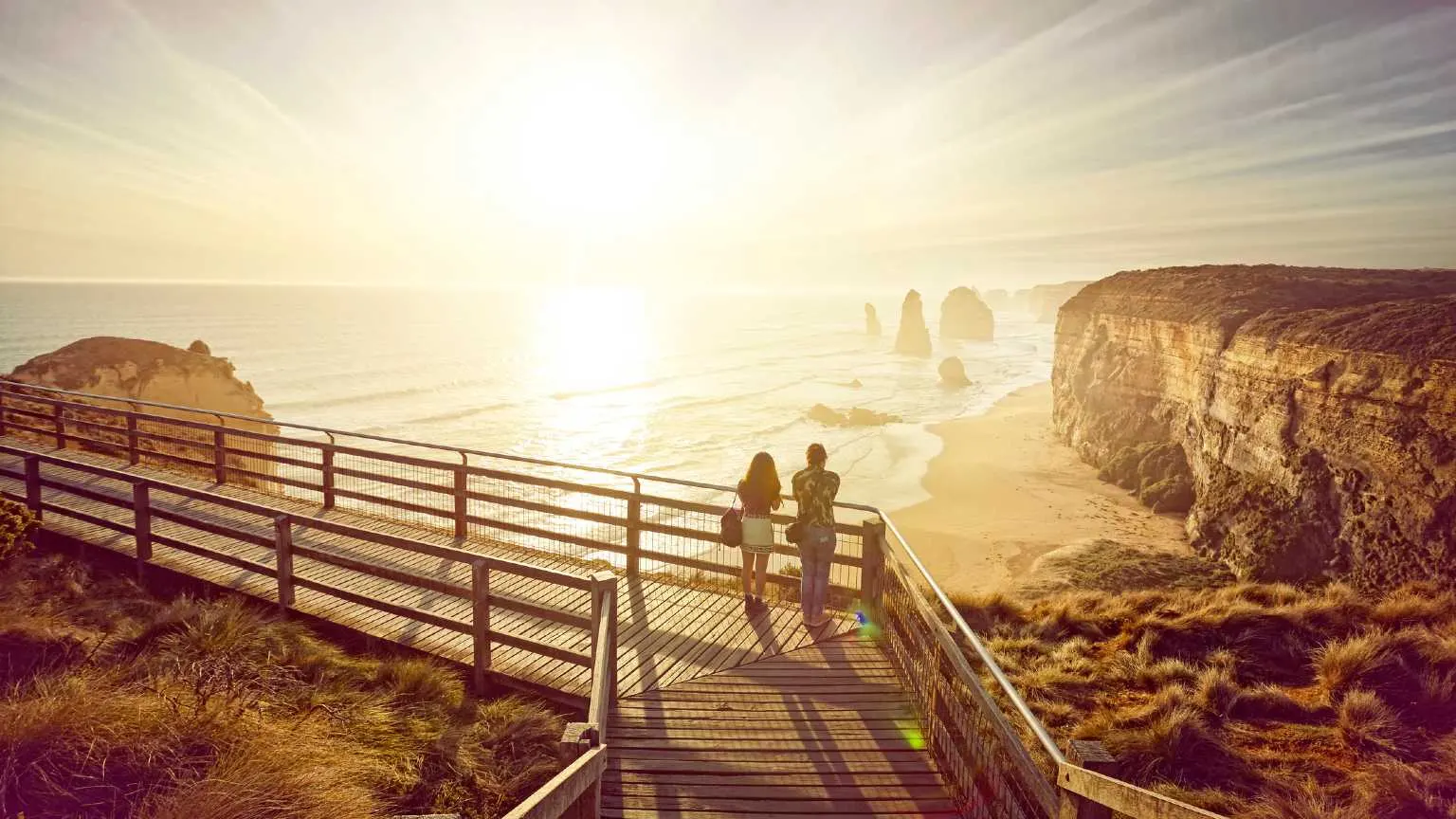 Victoria is undeniably picturesque. Sure, while you could spend your spare days sipping flat whites or browsing market stalls, when the sun is out a road trip adventure can't be beat.
There's so much to explore. And it's not just limited to the Great Ocean Road. Although that is worth returning to time and time again.
The Great Ocean Road
Arguably the most iconic road trip in the state the Great Ocean Road is laced with charming coastal towns, roaring surf, blissful beaches and stunning ocean vistas. From Melbourne, head west past Geelong to Torquay - which is the start of the Great Ocean Road. Then hug the coast all the way to Allansford.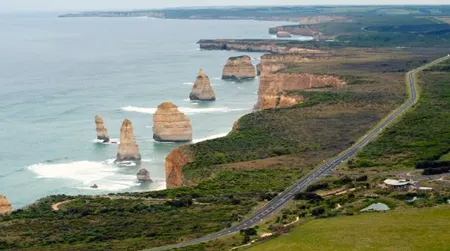 Distance: 507 kilometres/7 hours, roundtrip
Route: Melbourne to the Twelve Aposles via Torquay
Highlights: Lorne, Cape Otway Lightstation, Twelve Apostles, London Bridge and Memorial Arch.
Best time to drive: Winter is the quietest time of year on the road, but it's not ideal if you're keen to take a dip. If you must travel during peak season, start the drive as early as possible to beat the rush.
How long do I need? The Great Ocean Road drive can be competed in a day. However, you if you'd prefer to spend time in towns, go on hikes or drive beyond onto Adelaide you can spend up to a week on the road. See here for longer itineraries.
---
Mornington Peninsula and Sorrento
This casual trip south of Melbourne holds captivating vistas, blissful beaches and friendly seaside towns.
Make your base Sorrento, which overlooks Port Phillip Bay, and spend the weekend kayaking, surfing or swimming with the dolphins. For a more relaxed escape, chill at Peninsula Hot Springs where you can indulge in the ultimate spa pamper, cultivate wellness at a yoga session and bathe in a hot sauna.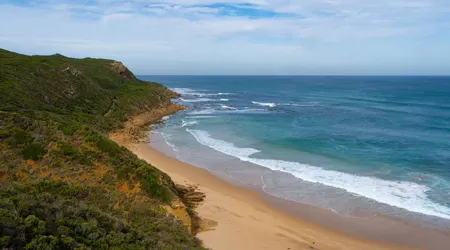 ---
Grampians National Park
Fill up the car, lace up your boots and turn on the ignition for adventure when you take to the Grampians.
Bring the GoPro and check yourself into Halls Gap, Mackenzie Falls, Mount Rouse and The Balconies. For that "humble brag", ensure you book a glamping spot at Halls Gap Lakeside Tourist Park to sleep in a bell tent or renovated caravan under the stars.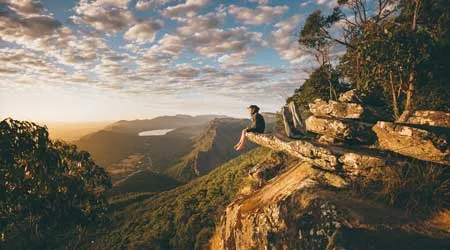 Distance: 710km/9.5 hours, round trip.
Route: Melbourne-Grampians National Park.
Highlights: Halls Gap, Mackenzie Falls, Victoria Valley, The Balconies, Boroka Lookout and Mount Rouse.
Best time to drive: September is high season at Grampians National Park as it's when the waterfalls are in full force and the weather is pleasant enough for the hiking trails. If you want to steer clear of the crowds, winter isn't too shabby as you can still hike comfortably and there's a rumour that the nearby vineyards and their tipples are at their finest.
Things to do: Rock climbing or abseiling in The Grampians.
Stay at: Halls Gap Lakeside Tourist Park or the Royal Mail Hotel in the Southern Grampians.
Eat at: Livefast Lifestyle Cafe and Spirit of Punjab.
---
Wilsons Promontory
Bush trails meet rocky coastline and heavenly secluded beach fronts in Wilsons Promontory. The National Park eats up a space of 505km², crowning it the largest coastal wilderness area in the state.
Adventurous souls can hike to the mainland's southernmost tip driving to Telegraph Saddle car park then legging it the 21km to the point where the bush meets the sea. Don't worry, there's a campsite (Roaring Meg) just past the halfway point for you to rest overnight.
More casual players can park at Tidal River and bask on the park's famous beaches, including Squeaky Beach with its quartz sands and Picnic Bay with its rock pools.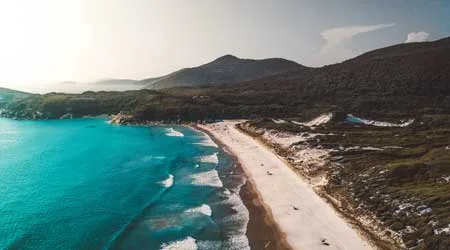 Distance: 508km round trip including the hike to the southernmost tip or 466km without.
Route: Melbourne to Wilsons Promontory.
Highlights: The mainland's southernmost tip, Tidal River settlement, Wilsons Promontory Marine National Park, Squeaky Beach, Norman Beach and Picnic Bay.
Best time to drive: Spend those summer days with the windows rolled down soaking up the sun as you pop from one beachfront to another.
Things to do: Go on a wilderness cruise and see marine life and the rugged coastline from the water, hike to the southernmost tip of the mainland and sink your feet into the sand at Squeaky Bay.
Eat at: There are no dining venues within the national park, bring you own or eat up in one of South Gippsland's towns before you arrive.
---
Daylesford
Feel that work-life world of yours melt away as you enter the enchanting town of Daylesford with its whispering trees and local acreages.
It's all about boutique wineries, wellness centres and award-winning restaurants like Sault here. No wonder people visit for romance, a girls' weekend away or a digital detox.
Laze around town or stack on the Macedon Ranges, where geological wonders such as Hanging Rock and Mount Macedon set the scene for adventure. Altnernatively, visit Hepburn Springs and its natural spring waters for a little more R and R.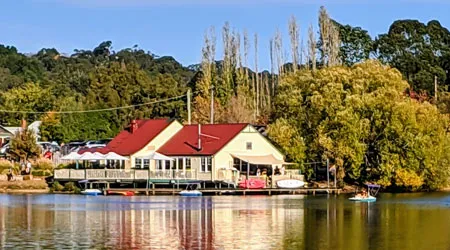 Distance: 257km/3.5 hours, roundtrip.
Route: Melbourne to Daylesford to Macedon Ranges to Melbourne.
Highlights: Hanging Rock, Hepburn Springs, Mount Macedon and Trentham.
Best time to drive: While there's no off-season for Daylesford, our pick is autumn for the change of the season and to catch the leaves as they golden and brown.
Things to do: Settle in for a Mineral Springs spa and massage or spa and facial and put the pedal to the metal in a Quantum GP700 or Ariel Atom 600 Hypercar ride.
Stay at: Hotel Frangos
Eat at: Sault
---
Need a car? Book a ride now
Latest deals and discounts on Victoria travel
Related Posts