Warm and fuzzy flicks to stream with your lover this Valentine's Day
Hubba hubba. Light a candle, fire up Menulog and start your streaming engines, things are about to get steamy this Valentine's Day.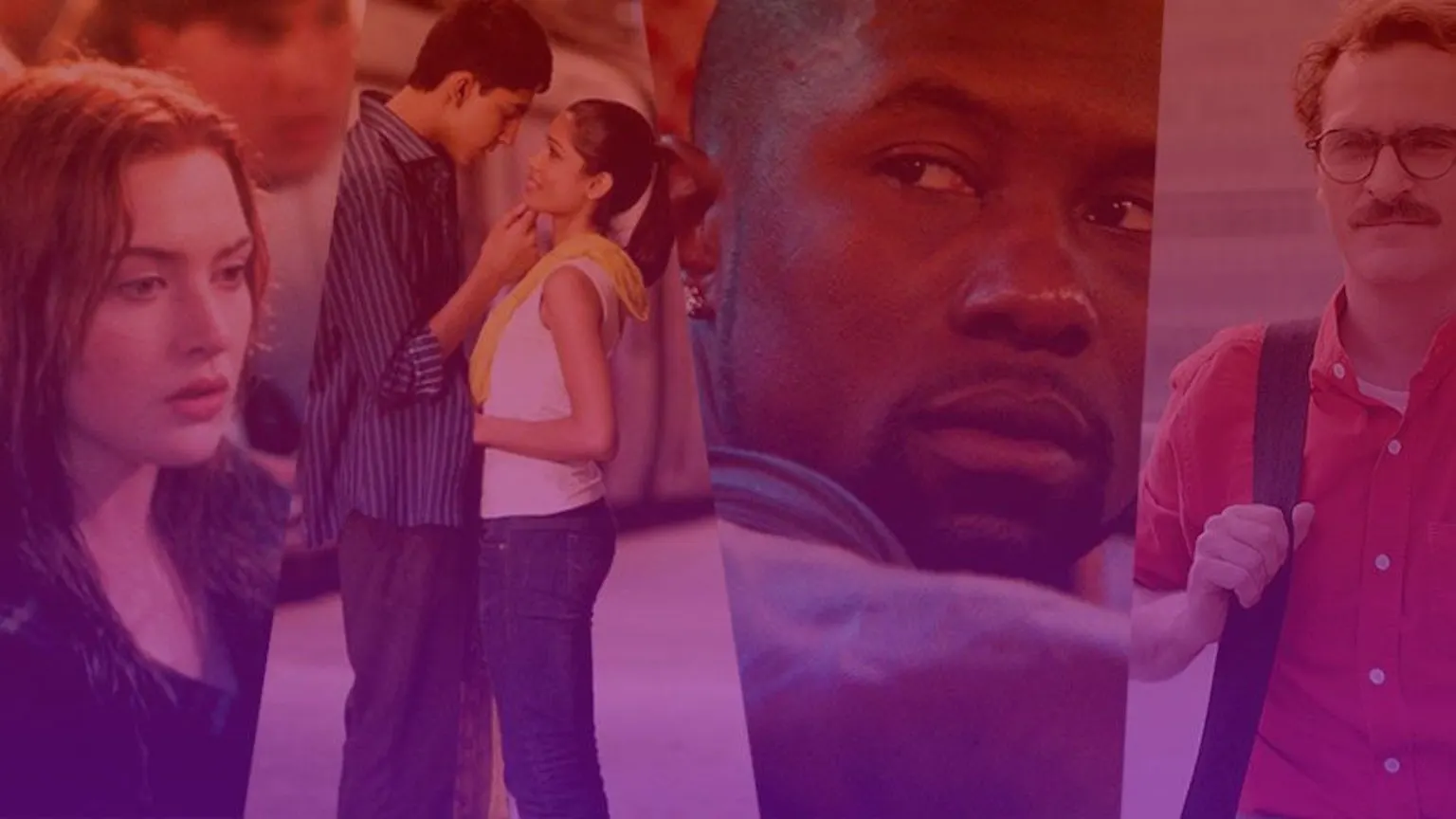 We're reader-supported and may be paid when you visit links to partner sites. We don't compare all products in the market, but we're working on it!
It's that time of year when some of us snuggle up and spend some quality time with a significant other and some of us snuggle up with a family-sized margarita and a bottle of wine. Both options are just as romantic as the other. Whatever your plans, there's no better time to Netflix and chill.
Contrary to what we're led to believe, shared interests are not essential in a successful relationship. Whether it's opposites attracting or that you're just not going to watch The Notebook again, most people don't hook up and turn into a Nicholas Sparks fan overnight. This leads to a war for remote control command, monopolising the best television in the house before your significant other does.
However, on Valentine's Day, a peace treaty is signed and an amicable decision has to be made.
We've rounded up the most universally loved romance films available that anyone can enjoy.
1. Long Shot
---
Year: 2019
Cast: Charlize Theron, Seth Rogen
---
Theron and Rogen make an odd couple, but that's exactly what makes this movie stand out from the crowd. Long Shot revolves around Charlotte, the US secretary of state, who decides to hire a journalist she used to babysit as a speechwriter when she runs for the presidency. It's light, it's funny and it's smarter than your average rom-com. Perfect for a Valentine's night in.

2. Lady and the Tramp
---
Year: 2019
Cast: Tessa Thompson, Justin Theroux, Janelle Monáe, Sam Elliott
---
This charming live-action version of the beloved 1995 classic follows a pampered house dog and a loveable stray who embark on an unexpected (and romantic) adventure. The movie wins bonus points for featuring real dogs and the story is just as sweet as you remember. If you watch it while enjoying a delicious spaghetti dinner, even better.

3. Always Be My Maybe
---
Year: 2019
Cast: Ali Wong, Randall Park, James Saito, Michelle Buteau
---
Always Be My Maybe revolves around two former childhood sweethearts who reconnect as adults. The sparks are still there, but the two live in completely different worlds now. Will they be able to bring their relationship to the next level? Tune in to find out. You'll be treated to a delightful cast, smart social commentary and plenty of hilarious scenes.
WATCH NOW

SUBSCRIBE

Sorry, we've found no streaming options for this title.

RENT/BUY

Sorry, we've found no buying or renting options for this title.

CURRENT OFFERS

4. Crazy Rich Asians
---
Year: 2018
Cast: Constance Wu, Henry Golding, Gemma Chan, Lisa Lu, Awkwafina, Ken Jeong
---
Rachel dates a man named Nick and looks forward to meeting his family. But when she finally does, she finds out that Nick belongs to one of the richest families in Singapore. A box office hit upon release, Crazy Rich Asians is based on the book of the same name by Kevin Kwan. If you haven't watched it yet, now is the perfect time for this joyous and perfectly-cast romantic comedy.
WATCH NOW

SUBSCRIBE

Sorry, we've found no streaming options for this title.

CURRENT OFFERS
5. A Star Is Born

---

Year: 2018
Cast: Lady Gaga, Bradley Cooper, Sam Elliott, Greg Grunberg

---

A tragic story for the ages, A Star Is Born chronicles the tumultuous relationship between two musicians, Allie and Jackson. But as Allie's career starts to take off, Jackson battles with alcoholism and personal demons. While the movie has plenty to say about fame and its pitfalls, it's also a story about two people desperate to save one another again and again. Believe the hype.

WATCH NOW

SUBSCRIBE

Sorry, we've found no streaming options for this title.

CURRENT OFFERS

6. Titanic
---
Year: 1997
Cast: Leonardo DiCaprio, Kate Winslet, Billy Zane, Kathy Bates
---
I'm told it's some kind of crime against James Cameron to leave Titanic out of a list of romance movies, so here it is. Titanic is the luxury liner of the cinematic world, with something for everybody on board. The third-highest grossing movie of all time created the genre fusion nobody knew they wanted: tragic disaster meets hot, steamy car sex.
Leo and Kate starred as the young star-crossed lovers and really gave it their all, laying a solid foundation for both of their careers.
Titanic has gone down in history as one of the greatest love stories ever told and a movie that's only second to the totally canon 2010 sequel Titanic 2. Turns out lightning does strike twice.
WATCH NOW

SUBSCRIBE

Sorry, we've found no streaming options for this title.

CURRENT OFFERS

7. Moonlight
---
Year: 2016
Cast: Trevante Rhodes, André Holland, Janelle Monáe, Ashton Sanders, Mahershala Ali
---
Admittedly, 2016's stellar Moonlight isn't a straight-up romance flick. It's a coming-of-age story about a young boy named Chiron living in Miami told in three parts: as a young boy, a high-school teenager and an adult. Over three chapters, Chiron grapples with his identity and sexuality while also dealing with adverse living circumstances and bullies. At times, Moonlight is absolutely heart-wrenching but it's also one of the sweetest films ever made. Don't take my word for it, Moonlight won the Golden Globe for Best Motion Picture in the Drama category and the Academy Award for Best Picture in 2017.

8. Four Weddings and a Funeral
---
Year: 1994
Cast: Hugh Grant, Andie MacDowell, Kristin Scott Thomas, James Fleet, Simon Callow
---
Essentially the movie that kicked off Richard Curtis's career, Four Weddings and a Funeral follows Charles (Hugh Grant), a loveable but bumbling Englishman living in London (classic Grant). Across four weddings and one funeral, Charles develops a long and tempestuous relationship with an American friend of a friend. Thanks to a stellar cast, it's a fun, romantic and sometimes heartbreaking romp that everyone can enjoy.

9. To All The Boys I've Loved Before
---
Year: 2018
Cast: Lana Condor, Noah Centineo, Janel Parrish, Anna Cathcart, Madeleine Arthur
---
To All the Boys I've Loved Before centres on Lara Jean, a quiet girl who finds her high school existence turned upside down when a bunch of secret love letters she's written to her crushes are mysteriously sent out. One of them was meant for her sister's ex-boyfriend, Josh. When Josh confronts her, Lara Jean starts fake-dating one of the school's popular kids, Peter, to avoid a lengthy conversation about her feelings. Cute!
WATCH NOW

SUBSCRIBE

Sorry, we've found no streaming options for this title.

RENT/BUY

Sorry, we've found no buying or renting options for this title.

CURRENT OFFERS

10. The Big Sick
---
Year: 2017
Cast: Kumail Nanjiani, Zoe Kazan, Holly Hunter, Ray Romano
---
Based on the story of real-life lovebirds Emily V. Gordon and Kumail Nanjiani, The Big Sick tells the incredibly sweet and heartbreaking story of when the couple first met. After cultural differences push the couple apart early in their romance, Emily falls sick and is placed in an induced coma.
Much of the movie is spent at Emily's bedside, with Kumail getting to know Emily's parents (Ray Romano and Holly Hunter), who are none too happy about the young couple's messy break-up.
The Big Sick is wonderful for many reasons but right up there is the fact that Ray Romano's stand-out performance almost absolves him for nine years of Everybody Loves Raymond.
WATCH NOW

SUBSCRIBE

Sorry, we've found no streaming options for this title.

CURRENT OFFERS

11. The Princess Bride
---
Year: 1987
Cast: Cary Elwes, Robin Wright, Mandy Patinkin, Chris Sarandon, Wallace Shawn
---
If you're over the age of 20, it's highly likely this fantastical tale of romance and treachery was a big part of your childhood. Luckily, it still holds up today, making it a surefire hit for Valentine's Day. One of Rob Reiner's most notable films, The Princess Bride is the story of two lovers, Buttercup (Robin Wright) and Westley (Cary Elwes), who become separated for five years and must fight various pursuing forces to be together.
WATCH NOW

SUBSCRIBE

Sorry, we've found no streaming options for this title.

CURRENT OFFERS
12. Nick and Norah's Infinite Playlist
---
Year: 2008
Cast: Michael Cera, Kat Dennings, Aaron Yoo, Rafi Gavron
---
Based on the novel of the same name by Rachel Cohn and David Levithan, Nick and Norah's Infinite Playlist is a quirky comedy about two teens who barely know each other going on an exciting adventure. Nick is busy obsessing over his ex-girlfriend Tris until Tris's friend Norah asks him to be her fake boyfriend for five minutes. However, the two seem to have a real connection, so they go off to explore New York looking for a secret show and a drunken friend.
WATCH NOW

RENT/BUY

Sorry, we've found no buying or renting options for this title.

CURRENT OFFERS

13. Forgetting Sarah Marshall
---
Year: 2008
Cast: Jason Segel, Kristen Bell, Mila Kunis, Russell Brand
---
Jason Segel stars as loveable oaf Peter Brenner, whose long-time girlfriend, Sarah Marshall (Kristin Bell), leaves him for rockstar/self-proclaimed sex god, Aldous Snow (Russell Brand). After a series of failed dates and sexual encounters, Peter goes to Hawaii with the intent of clearing his head. He runs into Sarah and her lover and struggles to cope in their presence. Segel is endearing and hilarious as Peter Brenner and Russell Brand is at his best (he's essentially playing himself).

14. Brooklyn
---
Year: 2015
Cast: Saoirse Ronan, Emory Cohen, Domhnall Gleeson, Jim Broadbent
---
From the keyboard of legendary romance and comedy writer Nick Hornby, Brooklyn follows Irish immigrant Ellis Lacey (Saoirse Ronan) to 1950s Brooklyn where she meets and falls for a strappin' young lad (The OA's Emory Cohen).
However, just as romance blooms, Ellis's home comes calling and she's torn between her two worlds.
15. Slumdog Millionaire
---
Year: 2008
Cast: Dev Patel, Freida Pinto, Madhur Mittal
---
An 18-year-old "slumdog" participates as a contestant on Who Wants to Be a Millionaire? and is interrogated by the police when his success is mistaken for cheating. As the movie unfolds, each answer to the quiz questions reveals a chapter in Jamal's life that led him to this point and we begin to realise that there's a specific motive to his appearance on national television. Adapted for screen by Danny Boyle, Slumdog Millionaire is a gritty and heartbreaking adventure that will put a smile on your face.
Looking for more romantic flicks to stream? Head over to our complete list of romance titles on Netflix.
Latest streaming headlines
More guides on Finder
Stream the best and save