VACAY BODY Ultra Dark Self Tan Mousse review
No filter: My honest thoughts on one of the Gram's fave self tan brands.
We're reader-supported and may be paid when you visit links to partner sites. We don't compare all products in the market, but we're working on it!
My natural skin tone, in technical terms, is a Casper the Friendly Ghost shade of pasty. While I can achieve a warm beige in the sun, I also burn and freckle easily, so I prefer to achieve a lil' sunkissed glow courtesy of fake tan for everybody's sake.
While I am no stranger to a tan in a bottle, I have never used VACAY BODY before. I have seen it all over Instagram though, so I was very curious to give it a try when the tan arrived in the mail.
A little about the product
The Ultra Dark Self Tanning Mousse is super lightweight and develops into a darker tan that'll give off the vibe that you've just stepped off a yacht in Mykonos (RIP overseas travel). It also has a violet base, which suits people with yellow skin undertones or those who are looking for a very deep tan. It's a one-hour express tan, but you can leave it on for up to eight hours if you wish. This is perf whether you like to get the job done quickly or let your tan cook while you're catching some z's.
View this post on Instagram
Review
As we've covered, I am naturally very pale and tend to go for a less-is-more approach to fake tans. The VACAY BODY Ultra Dark self tanner also has the potential to develop to be quite dark, and I loathe sitting around in fake tan for hours. So for these reasons, I decided to pop it on for just over an hour to put the "1hr express" tan to the test.

Before (right) and after (left) applying the tan.
Image: Finder Style
The Ultra Dark Self Tanning Mousse is light as a feather and applies pretty evenly. As it is lightweight, there's definitely potential to build up the colour with another coat (which I would recommend doing about 30 mins after applying the first coat). It soaked into my skin pretty quickly, especially compared to some other products that leave you feeling gross and sticky. It also didn't cling to any of my usual dry patches (I'm looking at you, elbows and ankles), which was a nice surprise.

The tan after about an hour.
Image: Finder Style
After a little over an hour, I hopped in the shower. The tan washed off easily enough and I definitely noticed a slight glow straight away. It looked natural and even, which I was stoked with. I would recommend leaving the tan for longer than an hour before washing it off though. Although I did achieve a cute baby tan, it wasn't as noticeable as some other products I've used. The photo below was taken a few hours afterwards when the tan had developed a little darker, so it will deepen as you wear it.
How much does it cost?
The VACAY BODY Ultra Dark Self Tanning Mousse costs $29.95, which is a similar price to other popular products out there.
The final verdict
I was impressed with the VACAY BODY Ultra Dark Self Tanning Mousse. It looks super natural and didn't end up orange or streaky like some other fake tans I've tried. Although it does develop, I'd definitely suggest wearing it for as long as you can. If you're after a dark tan, give the one-hour express time a miss and let it cook for a bit longer. The next time I give it a red hot go, I'll apply a second coat once it's dried and leave it on for a couple of hours rather than just one.

The final verdict after the tan had developed a little.
Image: Finder Style
Where you can buy it
If you want to try it for yourself, you can pick up the Ultra Dark Self Tanning Mousse (as well as the rest of the range) from the VACAY BODY website.
---
More FinderStyle reviews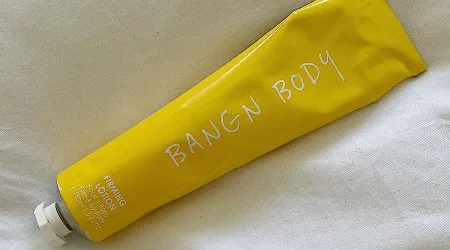 For months I haven't been able to escape this little yellow tube on Instagram, so I decided to bite the bullet and give it a red hot go.
Read more…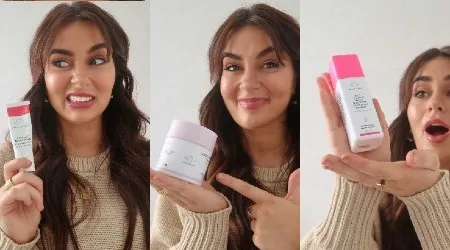 I'll be honest, I really didn't want to like some of these Drunk Elephant products but they're just that damn good.
Read more…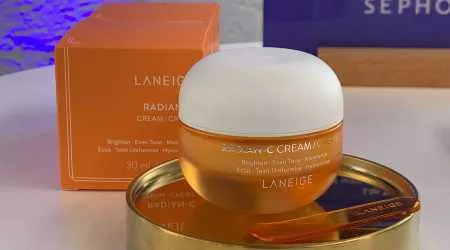 Korean beauty is here to give you brighter and more hydrated skin. 
Read more…
More guides on Finder