When can you use your phone when driving?
It's illegal to hold and use your phone at any time while driving or riding.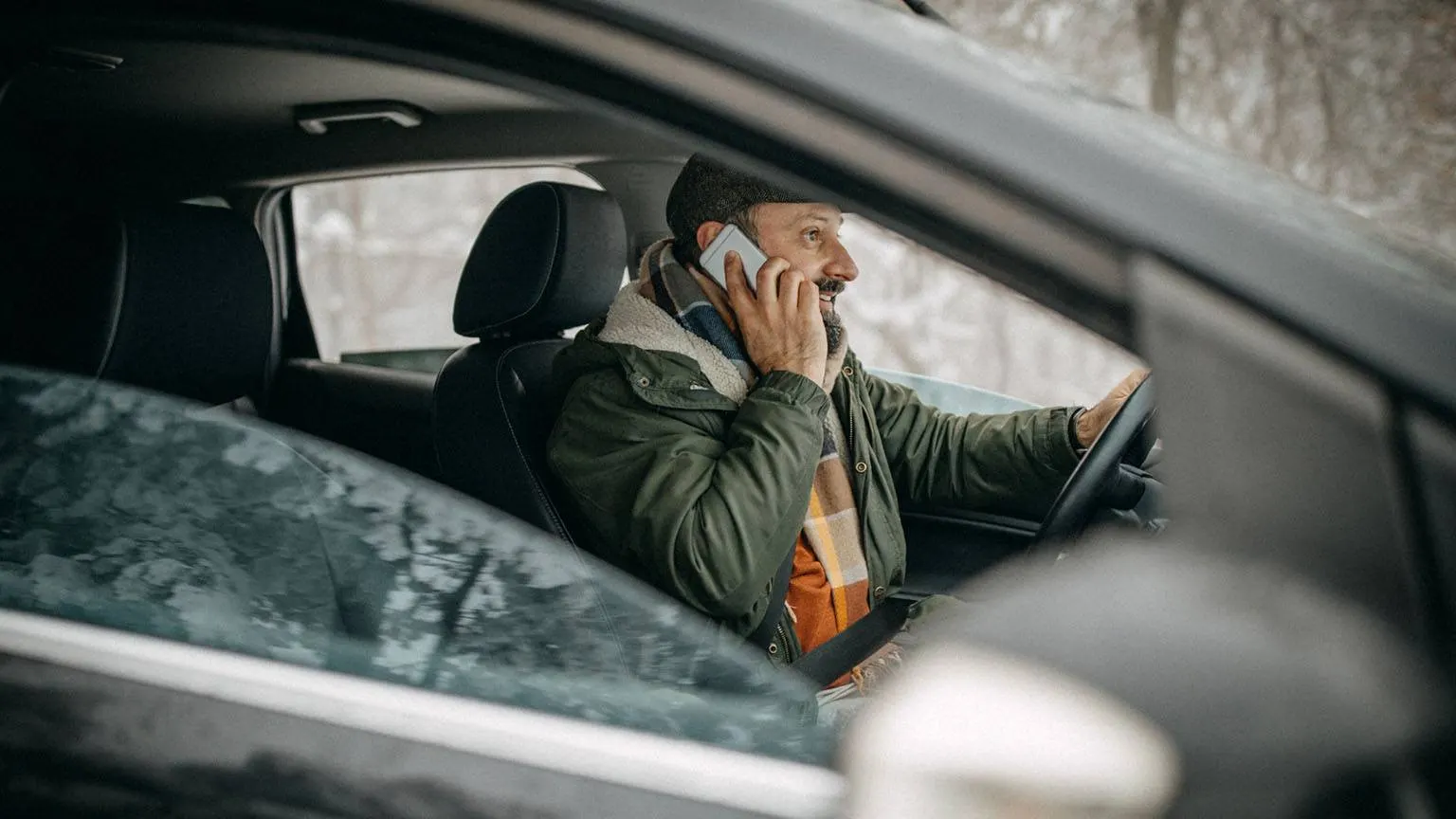 We're committed to our readers and editorial independence. We don't compare all products in the market and may receive compensation when we refer you to our partners, but this does not influence our opinions or reviews. Learn more about Finder .
If you're a full licence holder in Australia, you can only use your phone to make or answer a call, or listen to music, using a hands-free device. It's also acceptable to use it if the phone is in a phone holder attached to the car. That being said, laws differ slightly between states so there are some exceptions you should be aware of.
When can you legally use your phone when driving?
While there are some variations between Australian states, most have very similar laws when it comes to phone use in the car. You can legally use your phone:
To listen to music, radio and make or answer a call if the mobile can be operated without being touched, is fixed to the vehicle and doesn't obscure your view of the road.
As a driver's aid, for example navigation, but once again, only if it's in a proper holder that is securely fixed to the vehicle.
When can't you use your phone?
A handy rule of thumb: if your car engine is on, you can't use your phone in these ways. Even if you're sitting stationary at a set of lights, you could be penalised for using your phone. In general, you can't use or hold your phone for any of the following:
Texting
Emailing
Social media
Playing games
Taking pictures
Facetime or other video calls
If you need to use your phone, you need to park your car out of traffic and turn the engine off.
Mobile phone laws per state
Generally, the laws do not differ much between states, though there are some small differences.
| | NSW | QLD | VIC | NT | SA | WA | TAS | ACT |
| --- | --- | --- | --- | --- | --- | --- | --- | --- |
| Using hands-free to answer calls or listen to music | | | | | | | | |
| Using aids, such as maps on your phone | | Unclear | | | | | | |
| Drivers can touch a phone to pass it to a passenger | | | | | | | | |
| Texting, emailing, gaming etc | | | | | | | | |
| A phone touching any part of the driver's body | | | | | | | | |
What are the fines on illegal use of mobile phones?
Fines for illegal use of mobile phones differ between states. If you're caught using your phone, you could face the following fines:
Australian Capital Territory: $447
South Australia: $534
Victoria: $484
Tasmania: $300
Western Australia: $400
Queensland: $391
New South Wales: $337
Northern Territory: $250
What are the laws if I don't have my full licence yet?
In the majority of states, it is illegal for learners, P1 and P2 licence holders to use a mobile phone at all while driving or riding. That means you can't use your phone to answer a call or listen to music using hands-free devices or for any other reason. Only in Queensland can P2 licence holders use their phone hands-free.
Can you use your phone on loudspeaker when driving?
You can't use your mobile for calls if it is on loudspeaker and in your lap as it's illegal to have your phone touching any part of your body, other than when passing it to a passenger. However, if you can answer your phone via Bluetooth and it does not visually impair you, then you can use it.
Can a driver be penalised if a passenger uses a mobile phone?
Believe it or not, it is possible to be penalised if a passenger uses a mobile phone that in any way distracts you while you're driving. That's because, according to New South Wales Road Rule 299, a driver must not drive a vehicle that has a visual display unit if it is likely to distract them. In other words, if your passenger is on their phone and their screen is visible to you, then you could be penalised.
Of course, there are exceptions. For instance, if the visual display is being used to aid you (navigation) and is in a secure and fixed position, like a phone holder, then you're allowed a visual display in your car.
Does insurance cover me if I'm on my phone?
If you're caught using your phone illegally when driving, your car insurance won't help. That's because regardless of your claim, your car insurance coverage will be void as you've broken the law. If you want to make sure your car insurance claim is accepted, just don't use your phone illegally.
Picture: GettyImages
More guides on Finder