Harada offers update on Tekken X Street Fighter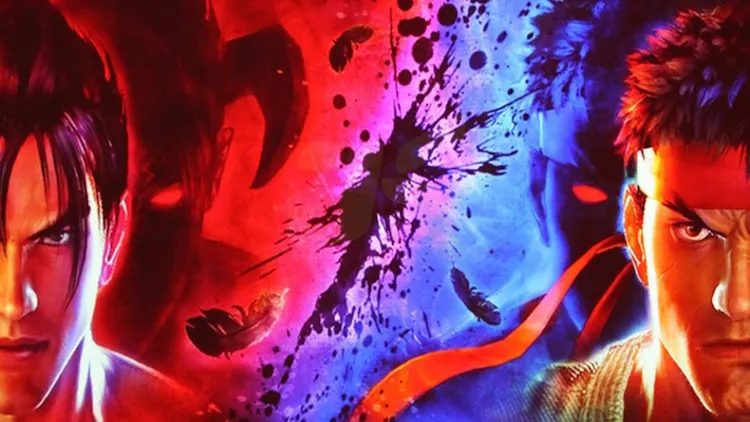 It doesn't sound like the game will be coming out of developmental hell anytime soon.
While in Australia touring the latest instalment of his beloved Tekken fighting series, Tekken 7, we had an opportunity to interview the game's director Katsuhiro Harada. The Japanese developer has been working on the series for the best part of a quarter of a century, and as such has played a vital role in the fighting genre's evolution from arcades to consoles. He was also involved in the cross-over title Street Fighter X Tekken, which released in 2012 to solid reviews. The teaming of the genre's two great developers – Capcom and Namco – was always going to be a treat for fans.
Need a new fight stick?
Buy the Qanba Drone Fight Stick
from Amazon AU
The Qanba Drone fight stick features an anti-slip pad and tournament lock mode, and is compatible with PS4, PS3 and PC.
View details
The thing is, it was always supposed to have a sequel. Announced in 2010, Tekken X Street Fighter was set to turn the tables, putting the fighters of latter into the game engine of the former. Finally, a chance to see how Street Fighter's iconic crew could contest combat in a 3D arena. However, after a succession of delays, the game was drifted into developmental hell. So what's the status now? I asked Harada, and this is what he had to say:
Tekken X Street Fighter would appear to be in development hell: what happened there and do you think it will ever happen in the future?
The game was in development for a while, but it came down to the timing of Street Fighter V coming out [in early 2016] – and Capcom was putting a lot of effort into that game – and our work on Tekken 7. If you throw another fighting game featuring those IPs into the ring, it's just going to segment the audience. It wouldn't be a very smart decision in regards to marketing. So if the timing arises where it is a good opportunity, then maybe the development on Tekken X Street Fighter will resume. But for the moment it is still on hold.
So obviously sad news for those still holding out hope, but you can understand the reasoning. The fate of the title would seemingly rely in the right amount of space opening up between sequels in the two studios' key series. With Tekken 7 out on June 2 on XBO, PC, PS4 - and no Switch port likely - perhaps that window could be closer than we might expect. Namco has never been in a rush with the series, and arcade releases aside, it has been eight years since Tekken 6 released.
As for Capcom, the company must still be smarting from the epic sales failure of Street Fighter V, which totally bombed on PS4. The company waited eight years between Street Fighter IV and V, so that also adds to the argument they're not heavily invested in a Street Fighter VI right now. So with no major titles for either series expected before 2023. maybe slipping in a Tekken X Street Fighter around 2019 is a window of opportunity? Time will tell.
AU$329.00 Xbox One S + 4 games
from Microsoft Store
Microsoft's slimmer, 4K console is now available.
View details
$559.95 Go 4K with PlayStation 4 Pro
from Sony
PlayStation 4 Pro comes with 1TB of storage and a wireless controller.
View details
Purchase Nintendo Switch
from eBay
Purchase the Nintendo Switch with grey Joy-Cons or Neon Blue and Red Joy-Cons from eBay today.
View details
---
Follow us for all the latest mobile phone news and deals
---